Verstappen hopes Perez 'keeps him on his toes', as Hamilton admits Mexican's arrival makes Red Bull stronger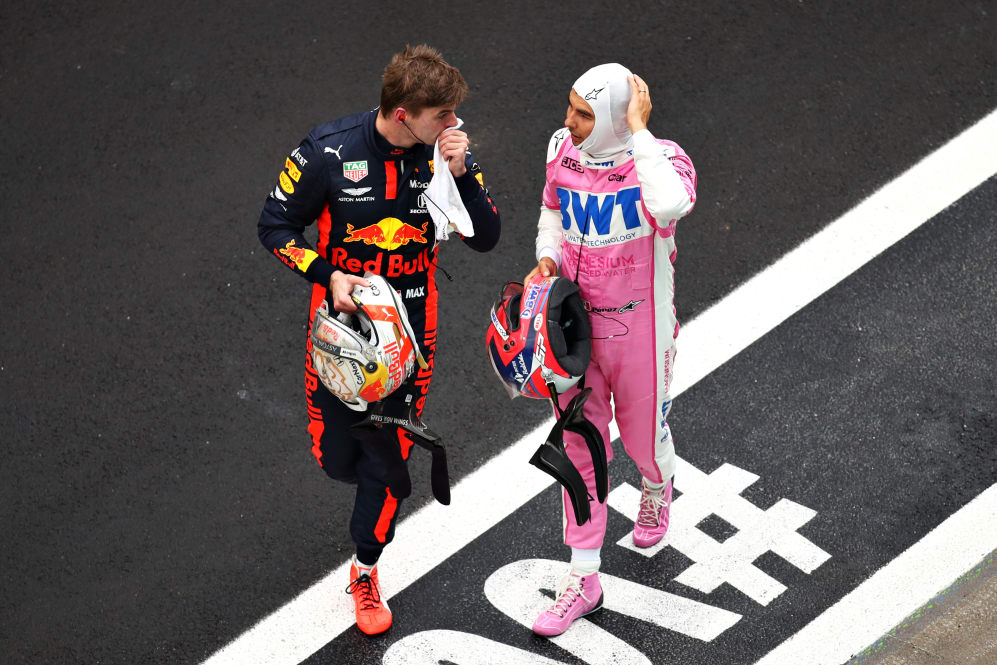 Max Verstappen says he's relishing the thought of new team mate Sergio Perez pushing him hard next season, adding that he expects the Mexican to help Red Bull take the fight to Mercedes - with seven-time champion Lewis Hamilton agreeing that the Silver Arrows' cheif rivals have just got stronger.
Ex-Racing Point driver Perez has been drafted into Red Bull next year in place of Alex Albon. According to Verstappen, who won two Grands Prix in 2020 (including the season finale at Abu Dhabi), the Mexican's arrival will spur him and the team on to greater heights in 2021.
READ MORE: Why did Red Bull opt for Perez – and what now for Albon?
"It's always a bit difficult to fight [Mercedes] and I just hope Checo will be the one, first of all, to push the whole team forward but also keep me on my toes, which is always nice – to have a team mate pushing you – it's exciting," said Verstappen ahead of the 2020 FIA Prize Giving Ceremony.
He explained how he expected Perez to help him and Red Bull take the fight closer to Mercedes next season.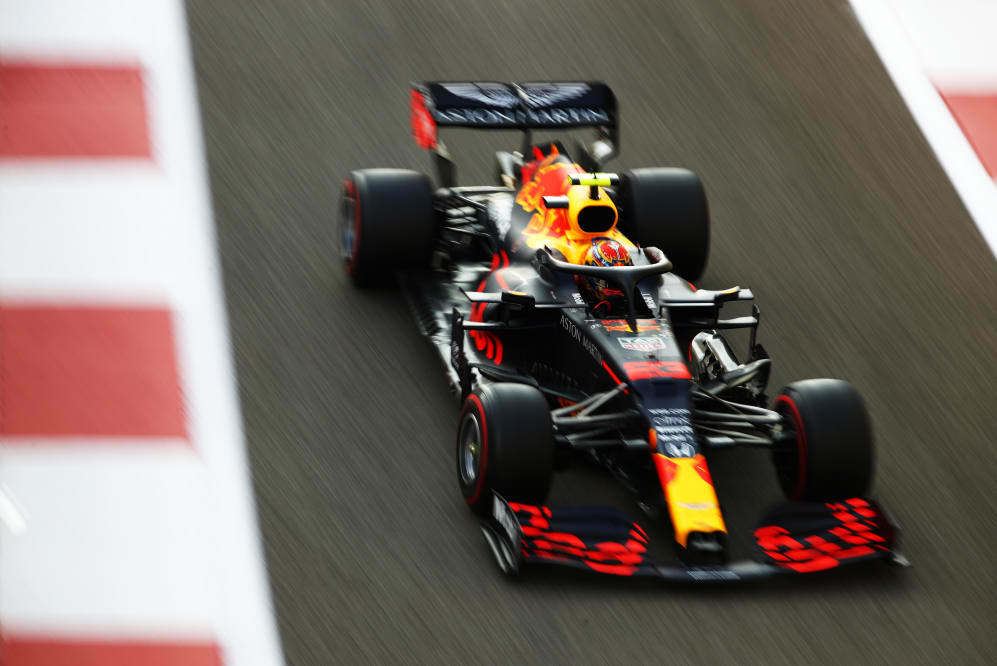 "I don't think it's going to change anything to my performance, but it's more that we have a second car which is capable of being up there as well the whole race and trying to put a bit of pressure," continued Verstappen.
"Most of the time when we were quite competitive this year, I was the only car trying to beat them [Mercedes] and trying to do something different, but they can always do the right strategy… because they can cover me with one car."
WATCH: Alex Albon's best moves from 2020, as Horner says Red Bull thought 'long and hard' about replacing him
Hamilton, who won the 2020 title over team mate Valtteri Bottas by his biggest margin yet (of 124 points) agreed with Verstappen, and said he awaited a new challenge from the Red Bulls next season.
"I think Max hit the nail on the head there," began Hamilton. "It's really been, with respect to Alex, in the races that we've had, it's been me and Valtteri against Max.
"Now I've been in the position that Max is in once… particularly when I was at McLaren where I was the lead car, and the second car wasn't in the fight, so when we were fighting against Ferrari they could play, they could really move around with the strategy, and make it a lot harder for us.
"So I think naturally, this makes Red Bull stronger, particularly with the way Sergio is performing. I think it's going to be an exciting battle to watch him up against Max and that's going to make it much harder for us as a team, so we're going to have to really step up our game, because that's going to be a battle we've not seen in some time in terms of having the two drivers there, fighting against us – but we relish that as a team.
READ MORE: Wolff to continue as Mercedes team principal for further three years, as Ineos become one-third equal shareholder of team
"That's what we work towards; we love the challenge, and it's going to make it that much more exciting," concluded Hamilton.
The seven-time champion still hasn't signed a new Mercedes contract, but it seems he's plenty excited to take on Red Bull in 2021, as he aims to put pen to paper in the not too distant future.