Max Verstappen's 2022 Formula 1 title... in his own words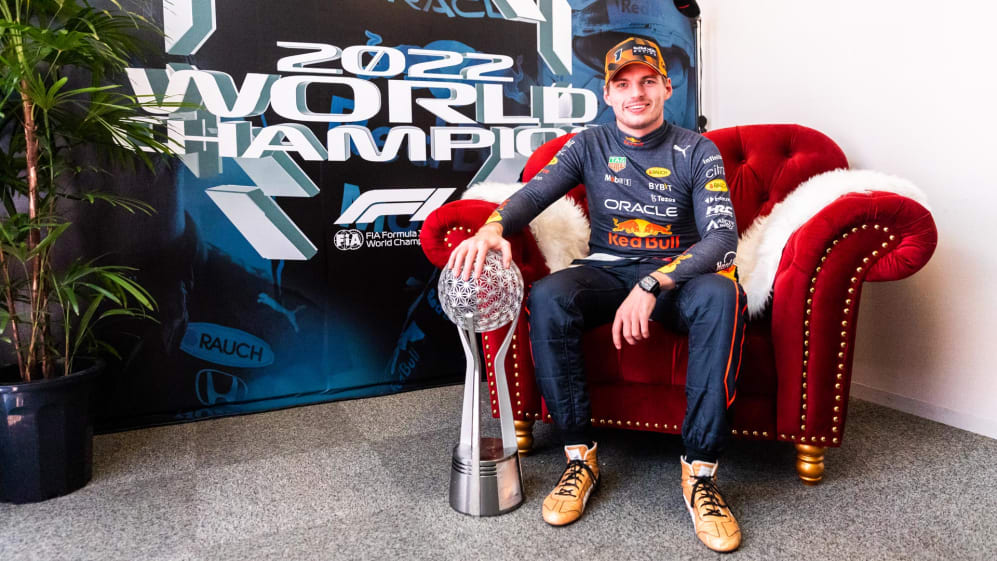 Max Verstappen was crowned 2022 Formula 1 world champion after a soaked race at Suzuka on Sunday. And after the champagne had been sprayed and loved ones embraced, here's what Verstappen had to say about the highs, and the lows, of his title defence.
Verstappen dominated in the wet to win his 12th race of the season – just one off the record set by Michael Schumacher and Sebastian Vettel – and clinch the title over challengers Charles Leclerc and Sergio Perez.
IN NUMBERS: The stunning statistics behind Verstappen's dominant title defence
The Dutchman did, however, begin the season on the back foot with two retirements in three Grands Prix, before bouncing back in the Imola Sprint and race and beginning an imperious charge to his second title.
On Sunday, Verstappen spoke about the 2022 season, from that rocky start to winning the title at Honda's home track. Here's the two-time champion…
Verstappen on... sealing the title with Honda power at Suzuka
"At the moment it does feel perfect. Because it's not only because of just, you know, that we are driving with Honda, we've been really working together with them now for a few years, and with all the Japanese fans around.
"[The fans], they love motorsport, they love Formula 1. And they really always dress up for the occasion. It's really nice to be here. First of all, this is am amazing track. I love coming to Japan in the first place. And also all the fans, they wait for you, all the evening, all the night, they probably even sleep in their cars to then see you in the morning again, so they are very dedicated. It's definitely very special always to come back here. That's why three years [away] was definitely too long.
HIGHLIGHTS: Watch the action from a dramatic Japanese GP as Verstappen seals his second World Championship
"It's also where we [Honda and Red Bull] came from together. Because I think everyone, or most people, told us we were crazy when we started to work with them back in the day, 'is it going to work out', you know, because they had a tough time at that time. But you see, never give up and full dedication to make it work, and that's what happened. Of course, already last year, we were very competitive, but even better this year. And that's why I'm really proud of the whole team and I'm also very proud of everyone within Honda for that mentality.
"Because it's hard when you have a lot of criticism on you. And there's a lot of pressure, because people are demanding a lot and you need to perform, and you need to show results. But I think they stayed calm and they knew what they had to do, eventually, and look where we are now."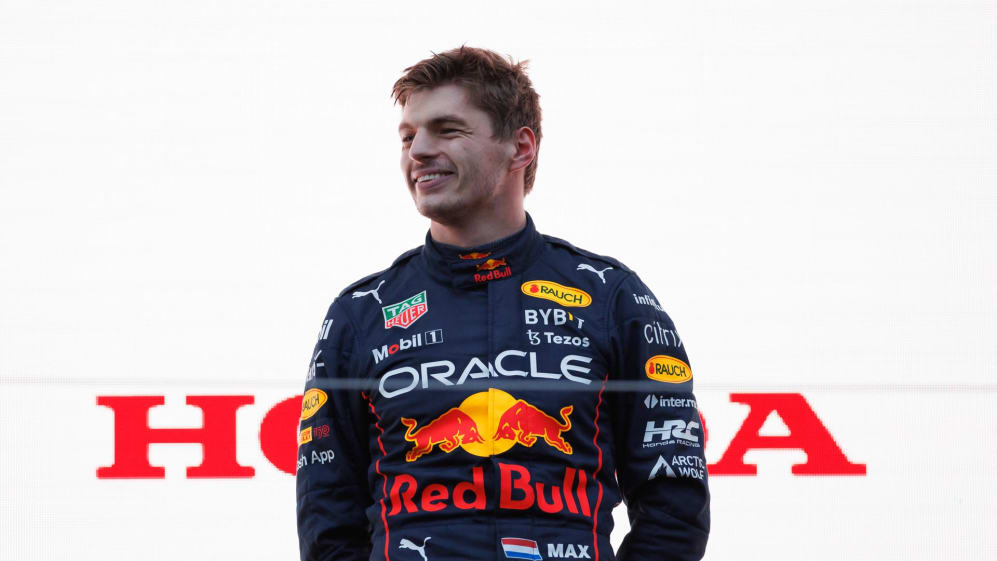 Verstappen on... 2022 vs 2021
"I mean, very different emotions, of course. But also that's because of the whole season anyway being very different. And you're already starting with completely different cars, a completely different way of racing. And then, of course, also the amount of races we've won. But also they all came in quite a different way. Like, last year it was all really qualifying-dependent, and that's how you would normally win a race.
"Last year, all the way until the last race is probably the worst kind of feeling, going into that last race. But also because at the time, I don't think we were the quickest anymore, so that also doesn't help. And this year, I think, it's just been very, very different in emotions from the start, all the way through to the year.
INTERVIEW: Verstappen opens up on the emotion of his second championship, Red Bull's 2022 dominance and much more
"But you know, both are beautiful and both are, at the end of the day, nice to experience because it's nice also really to have always the pressure on and having to perform to your limit every single lap of the race. But not for too many years in a row. So, I was very happy with the year we had this time around.
"I think the first one is always the most emotional, but I think this one is definitely the better one, just in terms of performance."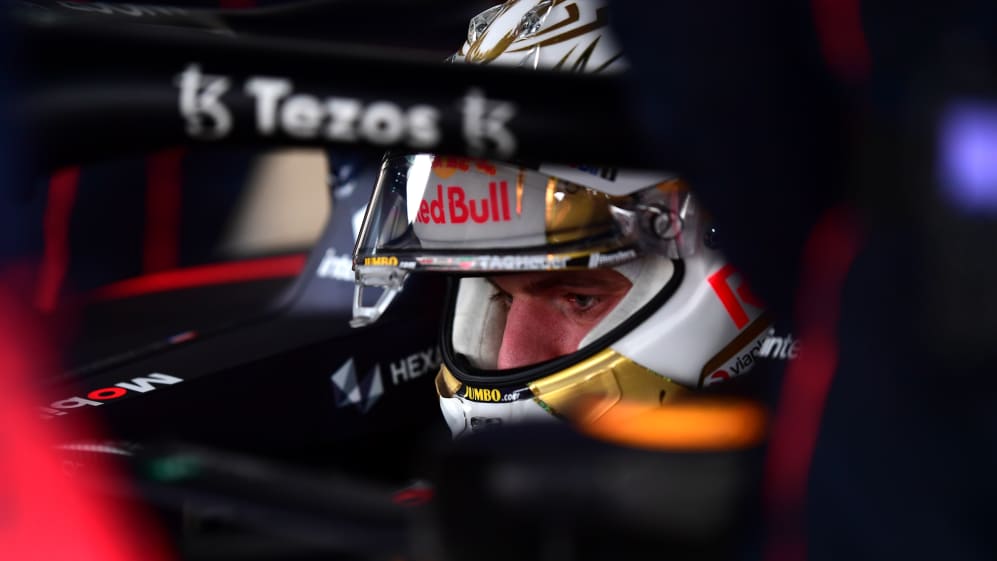 Verstappen on... his plans to celebrate
"I already planned before coming here that I was going to fly back home [to Monaco]. But I've got four race weekends at least to celebrate so yeah, I mean, of course I'm focused on the result always during a race weekend.
"There is no real pressure anymore, but I still want to of course try and win more races because with the car we have now, you have to try and take advantage of that. Because you don't know if you're ever going to have that again, next year, in the years to come. So, we'll definitely try to win a few more."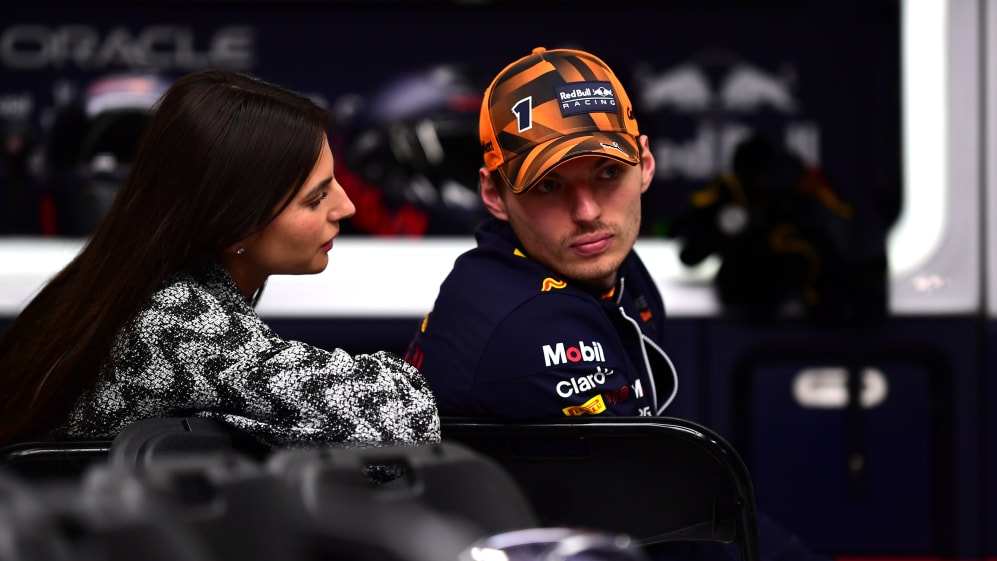 Verstappen on... his highlight of 2022
"I think I have to go for the Spa weekend. Because I think that was just total dominance... These kinds of weekends, they very rarely happen like that. And especially when I came home that night, you know, you start to reflect a bit on the weekend. And you realise that was pretty crazy and pretty special."
Verstappen on... his lowlight of 2022
"The main low moments were in the beginning of the season with the retirements, because you know, even if you have a little bit of a bad race, you always have to score points, right? And retiring is the worst thing that can happen."
READ MORE: 'He's raised it to another level' – Horner hails 'truly, truly dominant' Verstappen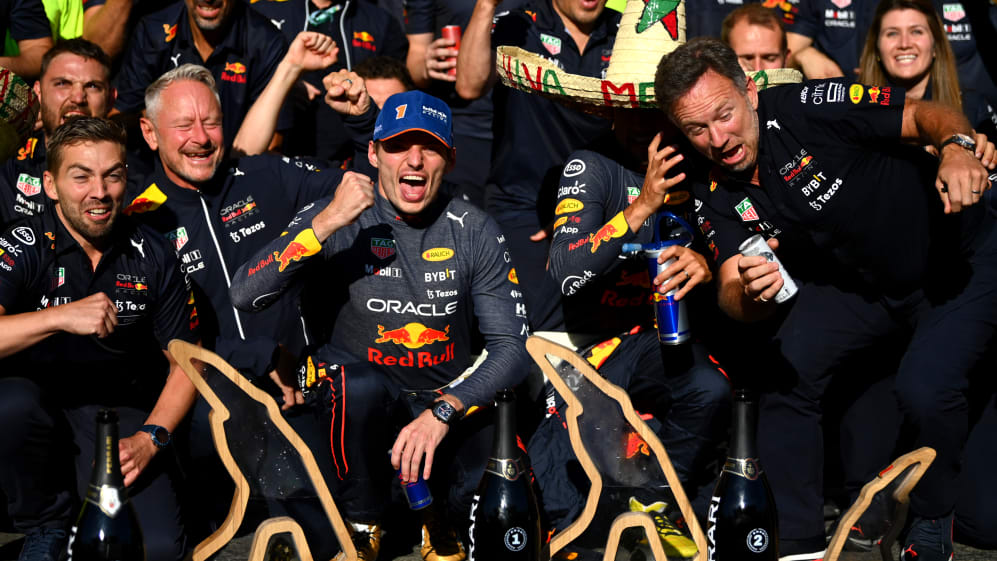 Verstappen on... Red Bull bouncing back from their rocky start to 2022
"To be honest, we were just very upset. But I think we also know that we have to fix it quickly. And to be honest, we were feeling alright. It was not like we were down in the team. Everyone was like, 'It's a long season, a lot of things can happen.' I say it's true, absolutely, you just have to try and fix what is going wrong at the moment. And then, of course, anything is possible. But that's a good thing.
"Everyone was of course upset with what happened, but then we also tried to really quickly fix it and super motivated to try and turn it around. So yeah, it's maybe a day where you're a bit upset or two days, but then you're on calls, and talking to people: what can we do? What can we fix? And how do we move forward?
"And you get to the next race, and everyone is smiling again. And we all have the same goals. So that's the thing, the nice part of the team."
TREMAYNE: Why Max Verstappen's majestic run to his second title should finally silence his doubters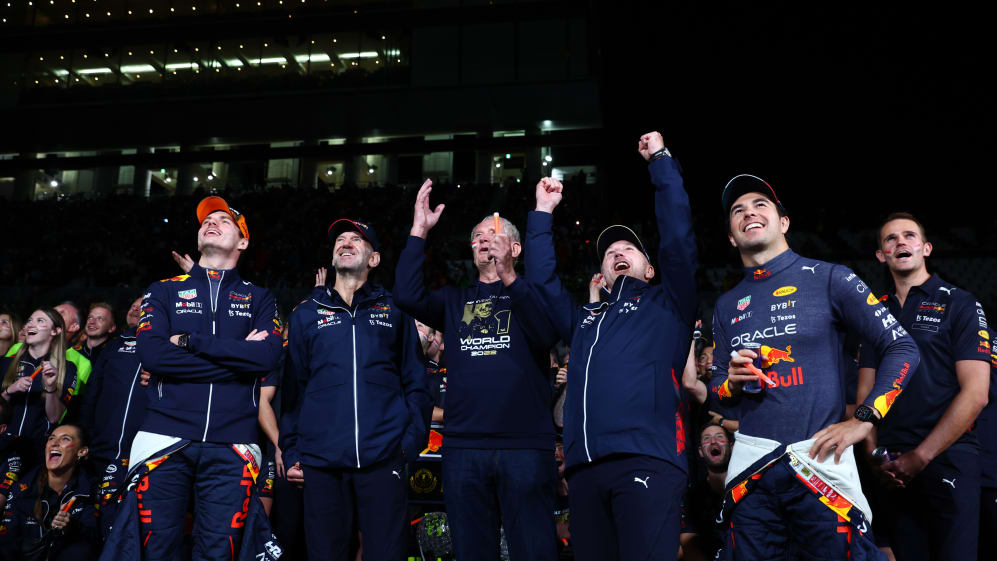 Verstappen on... whether he can win more championships
"Well, it's just going to depend on the coming years, right? We have a really good group of people. And I think they also work really well together. So it's all about just keeping them together. And so if we keep them together, I think they can achieve a lot. And then of course, if I have a competitive car, I'm confident that we can keep this going.
READ MORE: F1 announces 24-race calendar for 2023
"But it also depends on what the competition is going to come up with. But yeah, I really believe in this group. And I really hope that in the coming years, we can enjoy a lot more wins, and potentially, of course, championships.
"[2023 is] going to be a long season. I thought this one was already pretty long – but we'll see. I think as a team, we're going to try and of course prepare for next year as good as we can. And then we'll try to get it as close as we can to this year, because replicating something like this will be very tough – but I have a lot of good hope within the people in the team that we can create again a really good car."