Mazepin says he drove Qatar GP like it was a 'qualifying run' after Haas chassis drama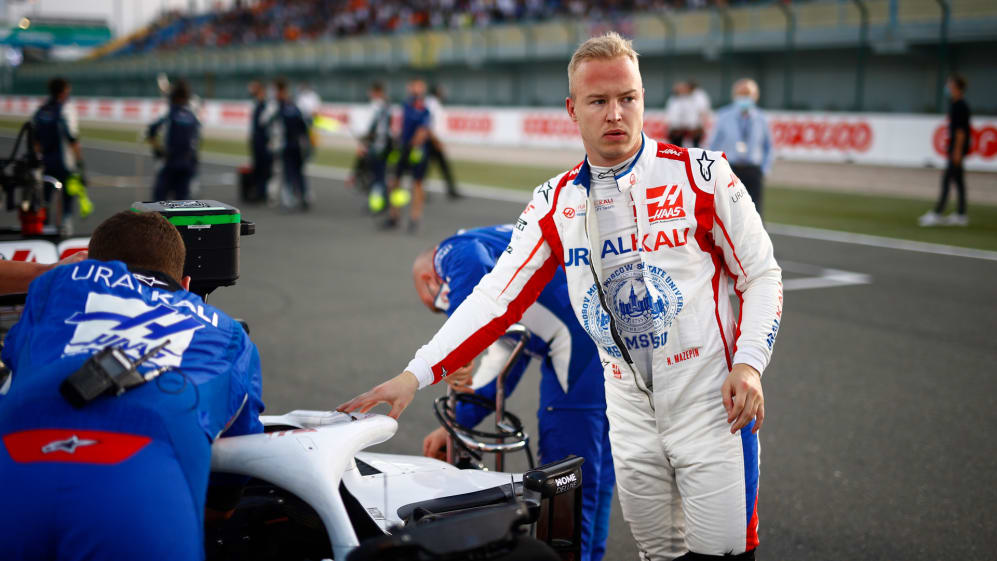 When the lights went out in Qatar, Nikita Mazepin had completed just 27 laps of the Losail circuit in a Formula 1 car, so it's no surprise his race was a significant challenge.
The Haas rookie suffered chassis damage in FP1 that forced him to miss the end of the session and all of FP2, while the team noticed an issue as he was leaving the pits for his first lap in final practice and had to order him to stop the car. Mazepin was the last of the classified finishers in Sunday's race, but viewed the Grand Prix as a chance to compete against himself in terms of how much progress he could make.
READ MORE: 6 Winners and 5 Losers from the Qatar Grand Prix – Who shone under the Losail lights?
"I'm not happy and not satisfied but I don't really feel like I left too much on the table," Mazepin said. "I drove most of that race like it was a qualifying run and I was amazed by how much I was able to improve from lap five to lap 55 of the race by my own driving. I think it puts things into perspective when I said I was going into qualifying unprepared on a new track – I had done one run in FP [Free Practice], so…
"It is what it is. It is a very cool venue, it's a cool track and I think I could have done really good things but the weekend just didn't go our way.
"It was definitely a team effort, my team was great at helping me understand where I can improve and obviously they see the data. But it was difficult because it was a different balance in different corners based on the wind, which was a bit gusty, so unlike Brazil I was just asking a bit more to be alone and just concentrate purely on what the car is doing."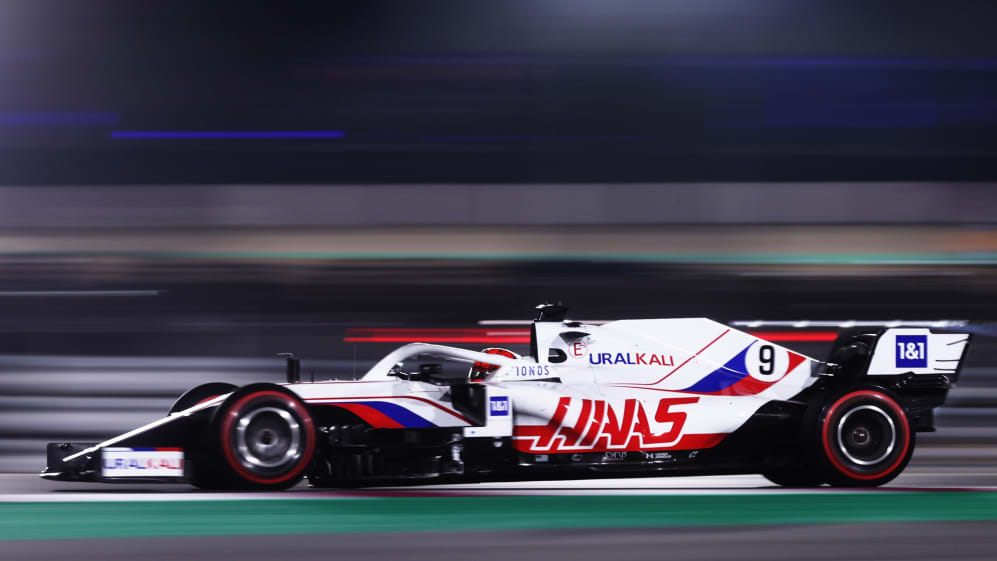 The chassis change meant Mazepin reverted to the heavier one he complained about earlier this season, but the Russian is less concerned if it isn't repaired quickly enough to race again this year having seen the difference the new one makes.
"Back again with the heavy chassis. As I've previously said, it handles fine, but when you're carrying extra weight on you it's just not optimal for the lap time. I think there's a reason why drivers don't eat French fries and sandwiches! They try to be at the right weight and then the chassis is just a bit too fat for me!
READ MORE: Williams duo say 'audacious strategy' attempt contributed to Qatar GP tyre issues
"Obviously we've got two more races, I'm hoping my chassis will go in the same box as Charles Leclerc's and hoping that it will be back for Abu Dhabi. But I'm making sure I focus on myself, and needing to maximise things. If it doesn't come back until the end of the year I'm just fortunate that I got introduced to that new chassis and I saw the potential that we all saw in Mexico and Brazil."
While Mazepin was beaten by Mick Schumacher, his team mate's race nearly ended when he went off at the penultimate corner, rejoining abruptly in front of Fernando Alonso in a slightly nervy moment for both drivers.
"I just pushed the entry a bit too much, I think got onto the kerb and that threw the rear out," Schumacher said. "I was happy that I kept it on track to be honest because at that speed it's quite easy to lose it properly and shoot the other way.
"To be honest I was just trying to focus on getting the car back on track because we had a gravel patch coming up in front of me so I didn't really have anywhere to go, but I was conscious of the fact that I had to come back on safely and I did so.
"It was a tough race but a fun race. I think it was the first time we really had the opportunity to push all the way through and we were actually going faster towards the end if the race, so that was a first for me."
WATCH: Alpine summon the lion spirit again in Qatar – The best team radio from Sunday's Grand Prix