Feature
6 Winners and 5 Losers from the Qatar Grand Prix – Who shone under the Losail lights?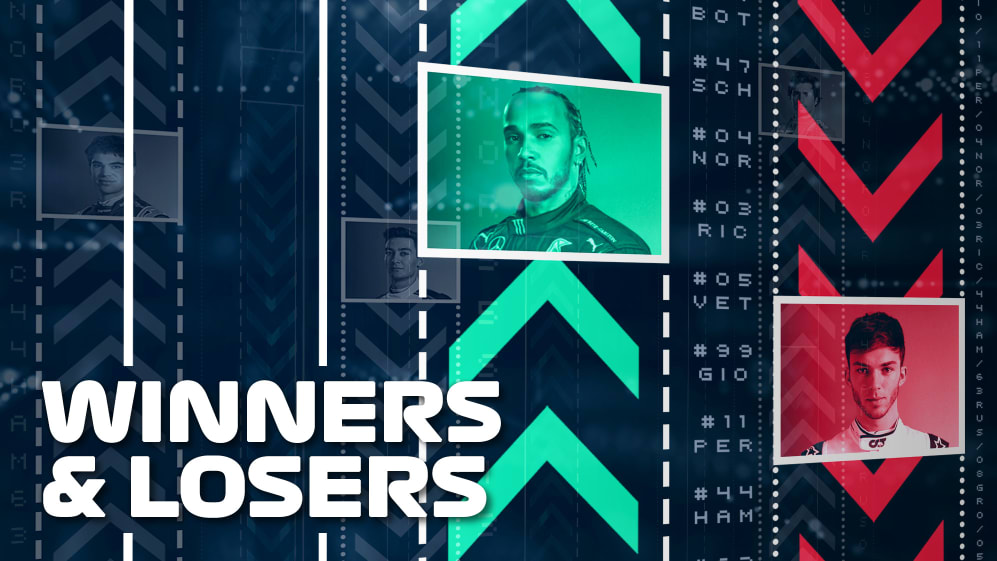 Lewis Hamilton moved to within eight points of title rival Max Verstappen with a commanding victory under the lights in the Qatar Grand Prix. We've picked our six winners and five losers from Losail…
Winner: Lewis Hamilton
Lewis Hamilton is on a roll, the seven-time world champion picking up where he left off in Brazil with a scintillating performance in both qualifying and the race to secure only his second back-to-back victories of the season.
It was his seventh triumph of the year, only his third since the summer break and the 102nd of his glittering career. This was also the 175th race he has led – and the 30th different circuit where he has graced the top step of an F1 rostrum. It will be fascinating to see whether he can overhaul Max Verstappen's championship lead in the final two races of the year.
READ MORE: 'Driven' Hamilton says there's no time for celebrations after Qatar win puts him 8 points shy of Verstappen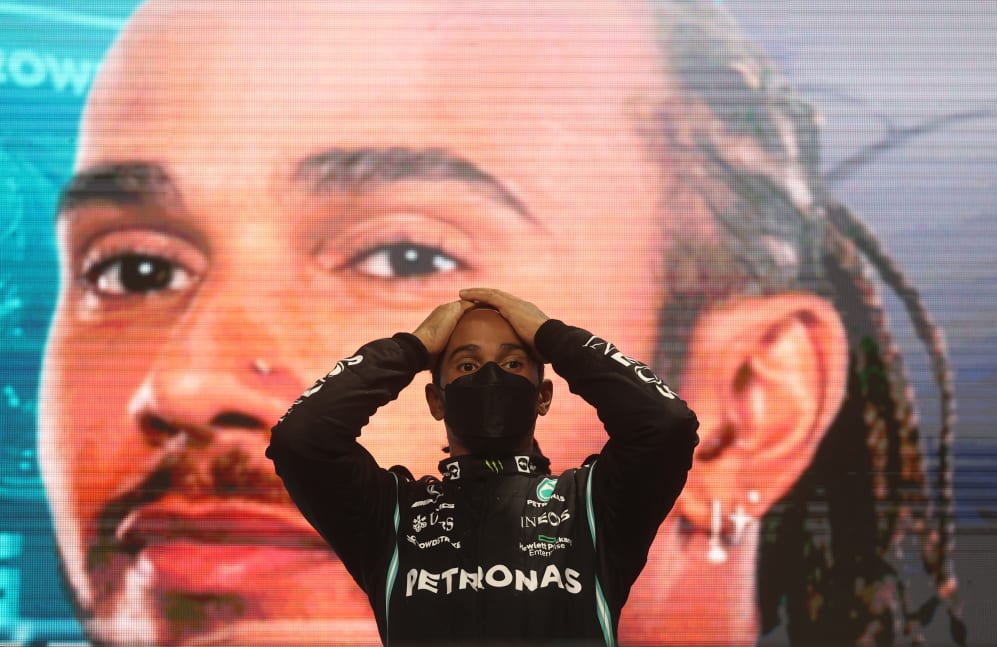 Loser: Valtteri Bottas
Valtteri Bottas put Mercedes in a strong position strategically for the race, as he qualified third with the second Red Bull of Sergio Perez way back in 11th.
But a yellow flag infringement in qualifying triggered a three-place grid penalty, and he then fell out of the top 10 on the opening lap after a poor getaway, struggling with a lack of grip on the medium tyre.
While he fought his way back into podium contention with a string of passes, a puncture detected just after he passed the pit entry ended any hopes of points and he ultimately retired the car.
READ MORE: 'We should have been on the podium' says Bottas after tyre issues compound miserable Qatar GP
Winner: Fernando Alonso
If Fernando Alonso had his way, he'd still be lapping the Losail International Circuit so much did he love the layout – and he transferred that into pure performance starting with an impressive season's best top-five finish in qualifying.
Penalties for others promoted him to third on the grid and he was soon into second. He couldn't keep Max Verstappen behind, but with smart tyre management and team mate Esteban Ocon helping keep Perez behind, it was enough to secure his first podium since the 2014 Hungarian Grand Prix.
He is also only the third driver over 40 in the last 35 years to stand on the podium. Nigel Mansell (Adelaide 1994) and Michael Schumacher (Valencia 2012) are the other two.
Losers: Williams
After both cars lost ground at the start, Williams opted for a one-stop strategy – which admittedly half the field completed. They lacked the pace to compete with their immediate rivals, with both George Russell and Nicholas Latifi ultimately suffering punctures.
READ MORE: Pirelli boss Isola explains Qatar tyre issues that saw Bottas, Russell and Latifi suffer punctures
As a result they failed to score points for the fifth successive Grand Prix. The one positive was Alfa Romeo, their rivals for P8, weren't quick enough to finish in the top 10 and left Qatar empty handed so their 12-point lead over the Swiss team remains intact.
Winners: Alpine
Alpine were outpaced by AlphaTauri in the four races ahead of Qatar, leaving them locked on equal points with the Italian team in the fight for P5 in the constructors' championship.
However, it quickly emerged their package was well suited to the Losail International Circuit with Fernando Alonso and Esteban Ocon making the most of it, as they got both cars in the top five.
READ MORE: Qatar Grand Prix Facts & Stats - Seven years on, Alonso sets new podium record
Their haul of 25 points was their second highest of the season (behind the 37 points they gained for Ocon's win and Alonso's P4 in Hungary) and pushes them well clear of AlphaTauri, making them heavy favourites to secure P5.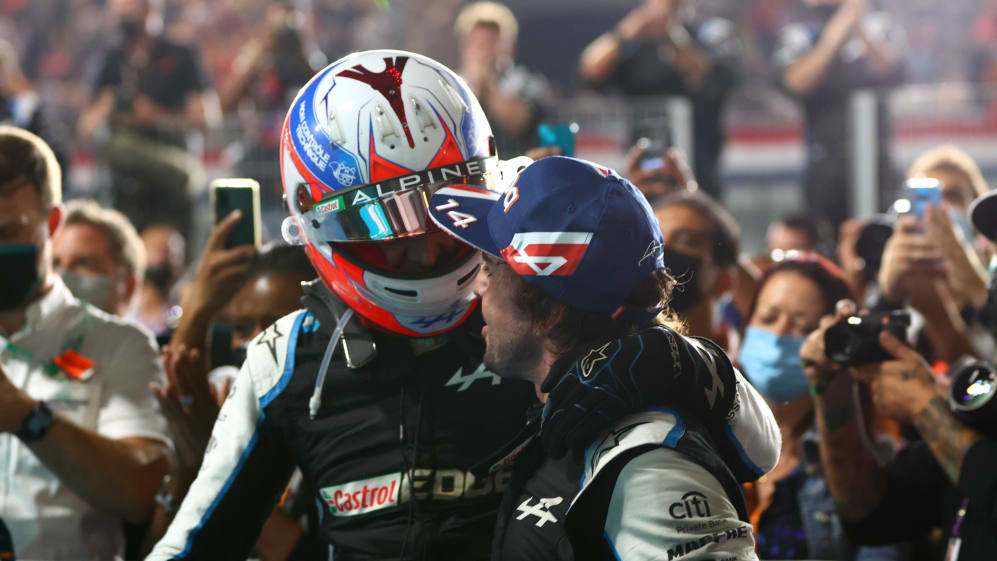 Losers: AlphaTauri
AlphaTauri were on a strong run before Qatar, having scored 28 points (25% of their total this season) in the previous four races – and they looked set to continue that fabulous form after getting both cars in the top 10 in qualifying.
Pierre Gasly's situation improved even more on Sunday with penalties for Verstappen and Bottas putting him second on the grid – however high tyre degradation forced an early stop and dropped him into traffic. He then didn't have the pace to recover.
READ MORE: Monday Morning Debrief - Did Qatar grid penalties actually aid Verstappen's title chances?
Yuki Tsunoda had to stop earlier too, after a visor strip became lodged in his rear wing, and that put him out of contention for points. It was the third time in seven races the team have failed to score.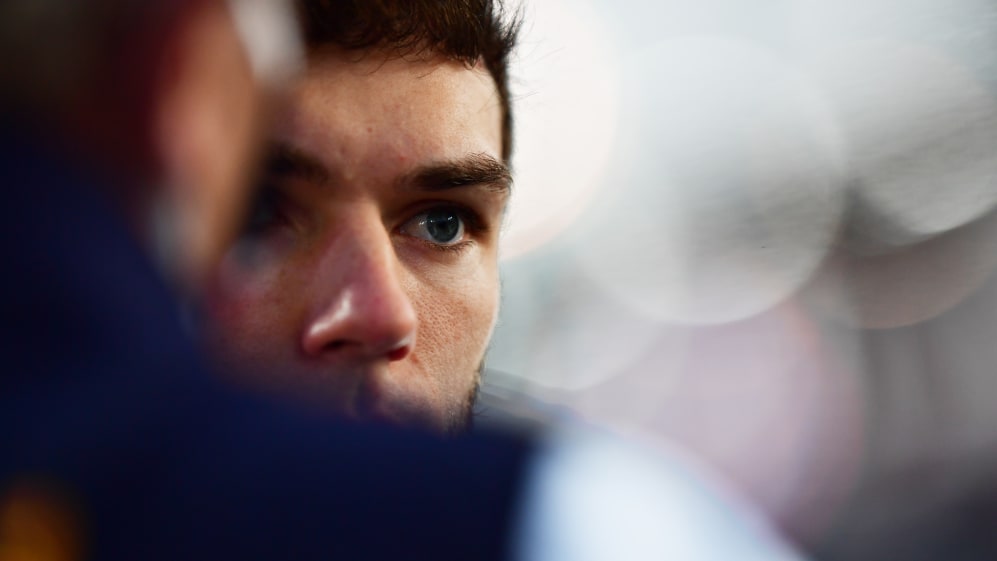 Winners: Aston Martin
This has been a challenging campaign for Aston Martin, the Silverstone-based team dropping down the pecking order and struggling to compete for points on a regular basis.
But they enjoyed their most competitive outing since after the summer break, getting both cars into the points for only the third time this season. A haul of nine points was their best since Sebastian Vettel took second in Baku.
Lance Stroll's sixth place was his best result of the campaign and ended a three-race pointless streak while Vettel made it into the points for the third time in four Grands Prix.
Loser: Max Verstappen
This was a race of damage limitation for Verstappen, the Dutchman losing more momentum as he was unable to put Hamilton under pressure in qualifying.
READ MORE: 'It keeps it exciting' – Verstappen relishing title fight after Hamilton closes the gap in Qatar
While he made a supreme comeback from seventh after a grid penalty to second for his sixth consecutive top-two finish and with an extra point for fastest lap to boot, he still lost points to Hamilton.
He heads to Saudi Arabia with his lead down to eight points. However, he can take confidence from being the only driver who could claim the championship in Jeddah.
Winners: Ferrari
While Ferrari were a little slower than they'd been in each of the last four races, they still had enough pace to get both cars in the top eight for the fifth race in succession.
READ MORE: Relief for Ferrari who extend lead over McLaren, despite pit stop issues for Sainz and chassis problems for Leclerc
Carlos Sainz extended his active scoring streak to 13 races in a row, and his active finishing run to 27, while team mate Charles Leclerc finished outside the top five for the first time in five races.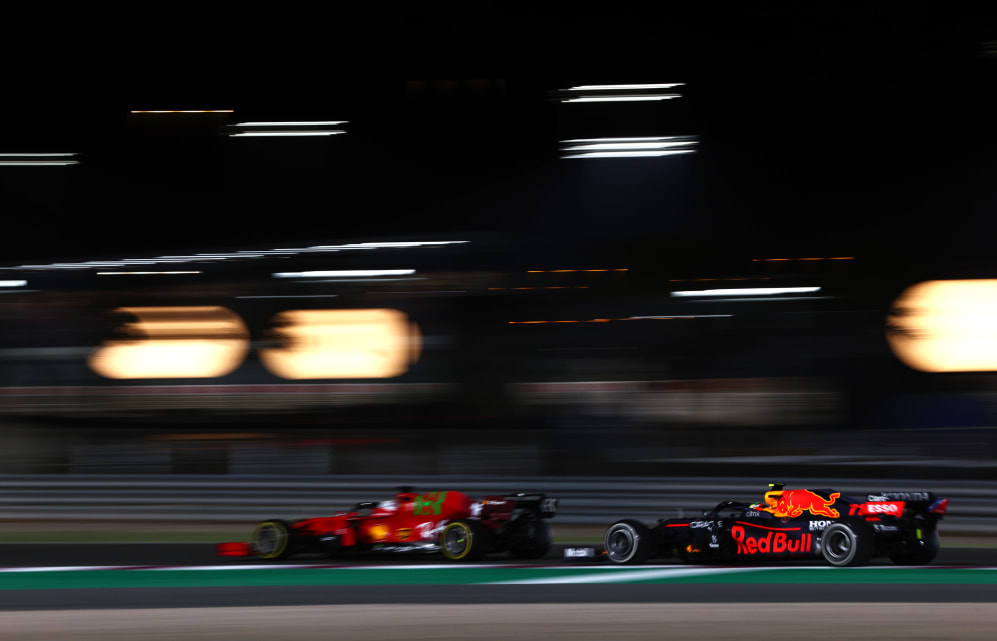 The collective haul was enough to move the team 39.5 points clear of McLaren in the fight for P3, with only 88 more available.
Loser: Daniel Ricciardo
Having built some momentum through victory in Italy, with two top-five finishes in the next three races, Daniel Ricciardo's performance has taken a difficult turn thereafter, with Qatar his third successive non-score.
A fuel issue, which at some points in the race cost him two seconds per lap, didn't allow him to make the most of a competitive first stint and he ended up an uninspiring 12th.
READ MORE: 'We should have outscored Ferrari' says Norris, after late tyre issue costs him P4 in Qatar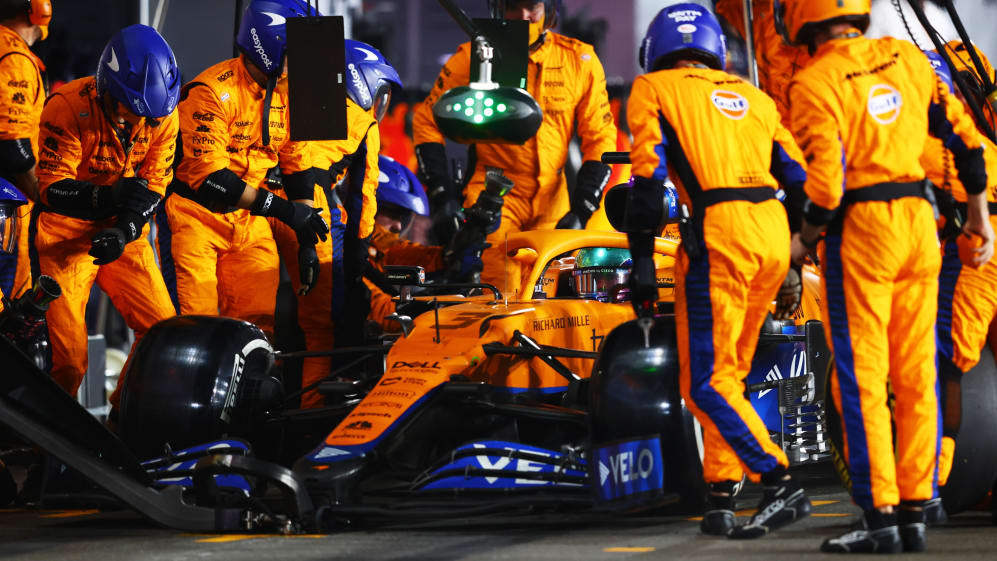 Winner: Sergio Perez
Sergio Perez delivered one of his trademark fightbacks to recover from a poor qualifying that left him starting 11th to finish fourth. Without a late virtual safety car, he might have even scored a fourth podium in five races.
Fourth moved his tally for the last five races to 70 points and with rival Bottas not scoring, his Red Bull team are now just five points behind Mercedes in the constructors' championship.