McLaren: 2019 an 'important year' to show progress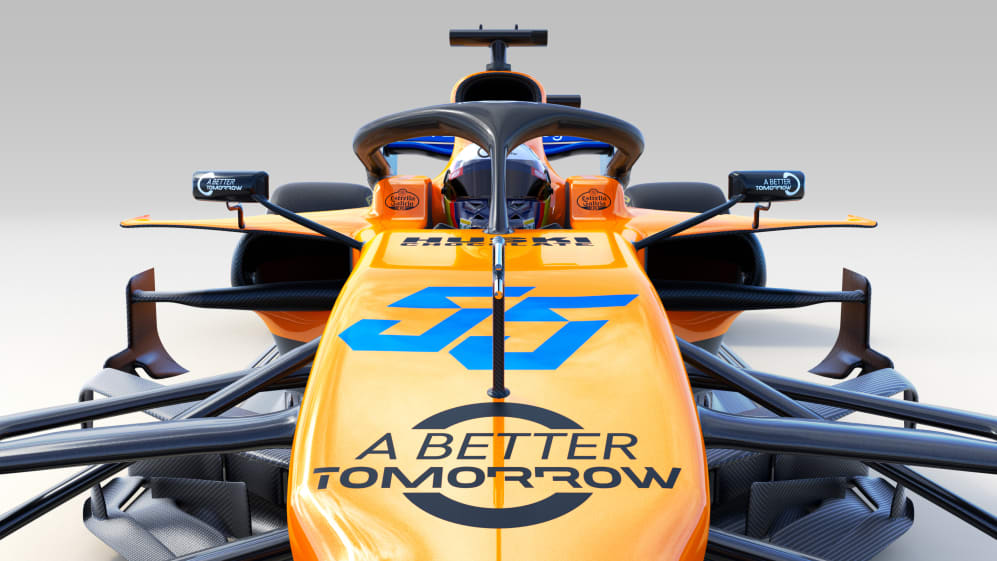 The constructors' championship table made reasonable reading for McLaren come the end of 20198, but sixth is still considerably down on what the former world champions aspire to. At the launch of their 2019 challenger – the MCL34 – McLaren boss Zak Brown says this is "an important year" to show improvement.
You have to go back to the final race of 2012 in Brazil for McLaren's last Grand Prix victory. Since then, they have managed a paltry two podiums. But change is afoot at Woking, with the structure being revised, new faces joining and others leaving, and a deep-dive analysis into where things have been going wrong.
Now in their second year with a Renault power unit plugged into the back of the car, giving them some much needed consistency, a strong winter has seen them deliver the MCL34 on time to deadline and with the upcoming arrivals of Technical Director James Key and Managing Director Andreas Seidl, there is hope for a better campaign.
"It's obviously a very important year and we showed a big step forward obviously when we made the change last year," said Brown. "I think we were probably overexcited about how quickly we would return to the front and we got that wrong.
"We looked in the mirror to understand where we went wrong, made a lot of changes both structurally and operationally, so this is a very important year to show progress."
There was a real show of determination from the team during their launch at the McLaren Technology Centre on Thursday, with a desire to stay clear of making bold predictions for the year ahead, which will be led on track by the new driver line-up of Carlos Sainz and Lando Norris.
"All we can do is, which is our desire, is to take a good step forward," said Brown. "Last year was obviously very disappointing, we did not produce a fast race car or a race car that responded well to development…
"This year the desire is to put a good quality race car on track from the word go and then have our development work over the course of the year. It's hard to put a number on what that looks like."
There have been some positive noises to come out of Renault with regards this year's power unit and Brown says that means McLaren are well placed to benefit courtesy of continuing on with the French manufacturer.
"We're obviously up to speed with the comments they've made and they've shared with us the gains they've made," said Brown. "So that's encouraging. Renault are saying things differently this year than they did last year.
"Last year they were very grounded in where they thought their engine was and the deficit to the front. So on the basis of that we've found them to be very honest in their communication of where they think they are, so it's encouraging they're as positive as they are."
McLaren will now finalise their preparations before heading to Barcelona for the first pre-season test, which begins on Monday 19 February.