McLaren boss Stella explains what makes Piastri special after the rookie's starring start to F1 career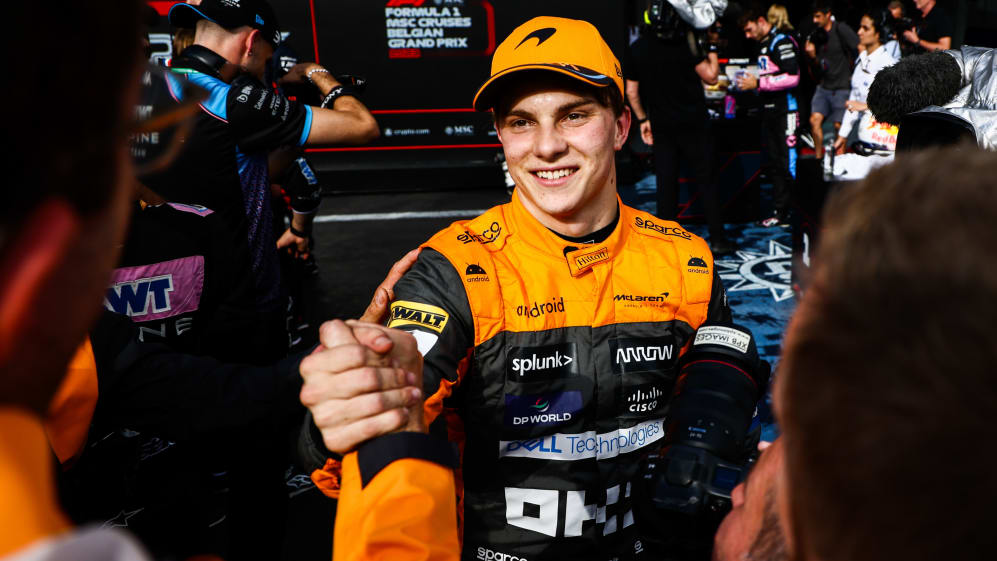 Andrea Stella has explained the traits rookie driver Oscar Piastri possesses that make him such an "incredible" prospect, with the McLaren Team Principal also sharing how the Australian's presence this season is helping get the best out of Lando Norris.
F1 rookie Piastri joined McLaren for the 2023 season after a contractual dispute that eventually went to the Contract Recognition Board, as the Woking squad battled it out with Alpine for the rights to his services.
READ MORE: 'We're all very proud of him' – Webber heaps praise on Piastri for 'phenomenal' first half of rookie F1 season
And after replacing compatriot Daniel Ricciardo, Piastri – who won the Formula 3 and Formula 2 titles in his debut season in each series – has shone in his first year with McLaren, taking his first points at his home race in Melbourne, where he finished eighth.
And since McLaren brought a host of upgrades to their car in Austria and Silverstone, Piastri has been flying – finishing fourth at Silverstone, fifth in Budapest, and second in the Sprint at Spa.
Asked by Sky Sports after the Belgian Grand Prix Sprint – where Piastri also led his first laps in Formula 1 – about his young driver's start to life in F1, Stella said: "We are first of all very happy to have Lando and Oscar in our team, we think they are incredible prospects for the future.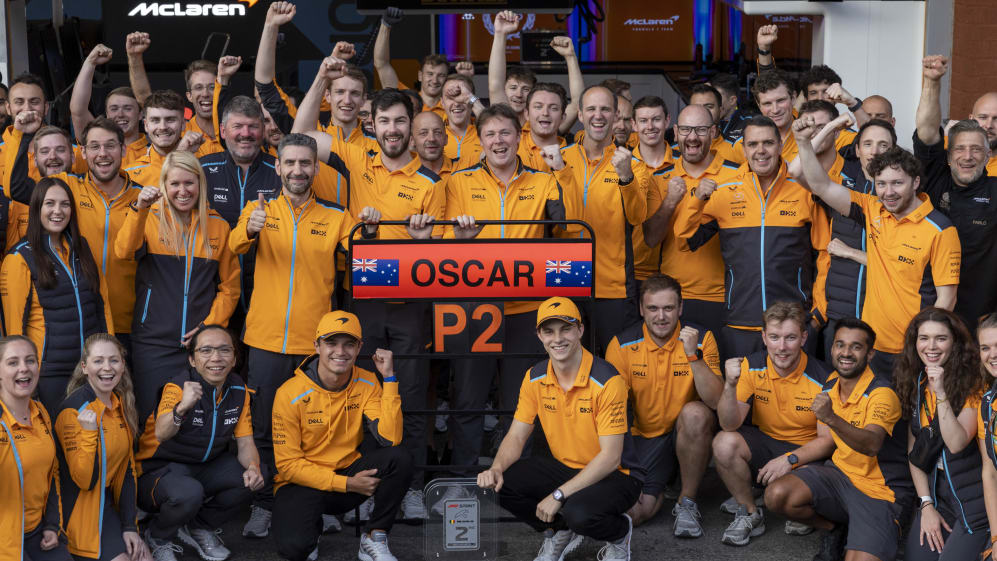 "Lando, I think is not a prospect, he is an established top driver. For us being in this journey with Oscar, it makes it even more exciting, because it was very clear right from the start – the level of talent.
"Even the analytical behaviour, looking at things, trying to learn, and at the same time always remaining very calm. He is able to absorb things, execute things, always staying very calm, which I think is a strong point of Oscar."
BARRETTO: McLaren's turnaround has been spectacular – but can they now push on to challenge Red Bull?
Speaking earlier in Hungary, Stella was also asked about Norris – who is in his fifth season with the team – his development as team leader, and how Piastri's performances have pushed the Briton so far this year.
"One [point] is that Lando is definitely evolving towards more of a leading position," said Stella. "Not a leading position as the leading driver, but just drivers that kind of try to pull the team, just not only being on the receiving end of it.
"And the second point is that by having a driver as quick as Oscar, definitely you are in the condition to exploit the potential of the car better, because in some corners, even in FP1, Oscar is immediately competitive if not a little quicker.
"So Lando can say 'ok, we can do this in this corner', and so on. And likewise, obviously, for Oscar with Lando. The second element, which is remarkable this year, is how similar the comments are between the two drivers.
READ MORE: Our writers look back on 2023 so far and predict what's to come in the second half of the season
"And this is not only in the off-line debriefings, but it's also when the drivers come back after they run the first run during a session. They actually use the same terminology, like it looks like they are in communication before reporting their feedback."
Stella concluded: "This is obviously very important for engineers, because it means that what's coming from the driver is very consistent, is very clear, it gives you a clear direction for set-up and for development."