Ricciardo 'filled with a lot of confidence' he can become world champion with McLaren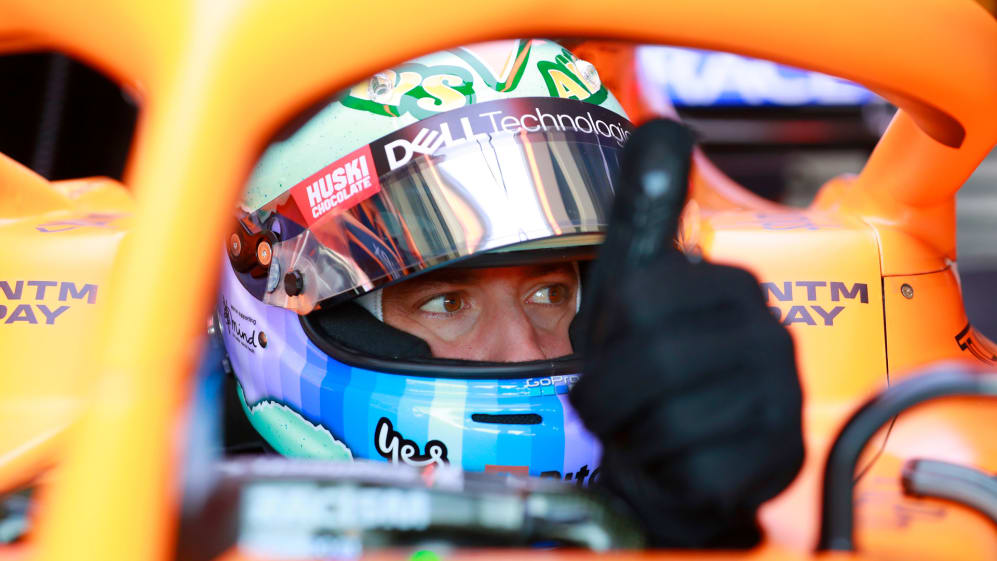 Daniel Ricciardo is fired up to deliver success at McLaren, with the Australian confident he is capable of winning a championship with his new-for-2021 employers – just not this season.
The former Red Bull racer swapped to Renault in 2018 and, for this season, joined McLaren to race alongside Lando Norris. After two races, however, Ricciardo sits behind Norris in the standings after the Briton scored a podium at Imola. But he's still brimming with confidence.
FORM GUIDE: Can Hamilton hit back against Verstappen in Portugal?
When asked, in an interview with Australian publication EFTM, whether he could win a title with McLaren, Ricciardo replied: "Yeah… I mean, if it's a yes or no, then it's yes. Is it this year? No.
"But already seeing the first couple of races and I look at even my lap at the weekend [at Imola] and I'm still pretty confident I'm not getting everything out of it, and I was four-tenths off pole or something. So even with that, the team's closed the gap a bunch."