McLaren explain thinking behind their unique diffuser design that had everyone talking at testing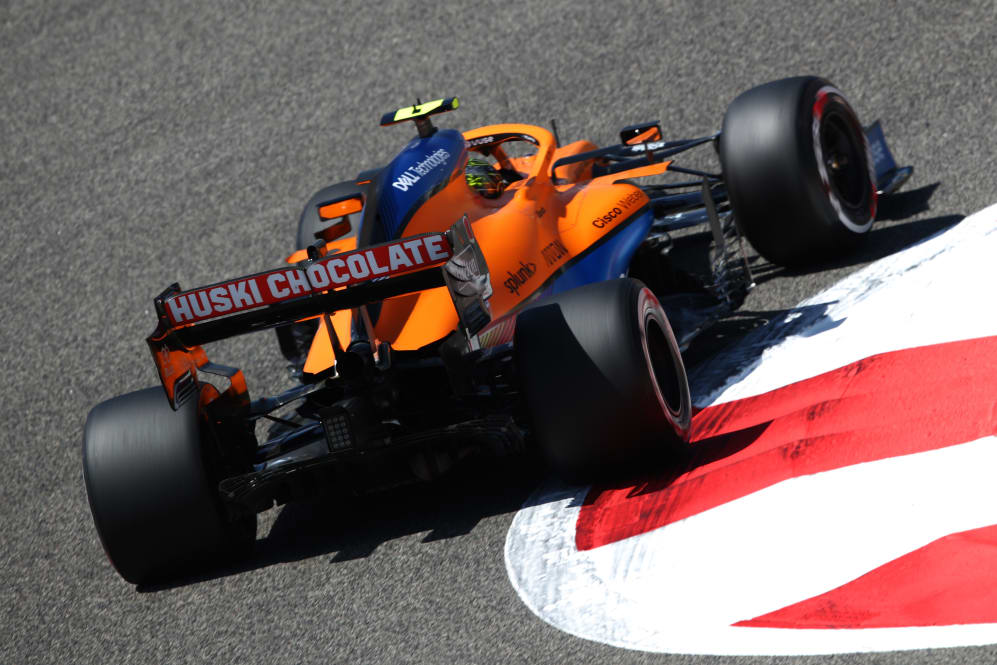 It may be right at the back of the car but McLaren's diffuser has been at the forefront of technical intrigue at pre-season testing – so what makes it so unique? McLaren's executive director, technical, James Key explained that and how the "straightforward" design was conceived.
The diffuser – the final part of the floor at the rear of the car – is a pivotal part of any F1 car, and was one of the keys to Brawn's 2009 World Championship success when they implemented the ingenious 'double diffuser' – but this year the rules around the device have been changed, as part of a push to reduce the cars' downforce, as explained here.
But McLaren drew the attention of rival teams' technical directors in Bahrain, with their unique solution to the new regulations on the diffuser, as technical expert Sam Collins explains in F1 TV's Tech Talk show (which you can see in the video clip below).
READ MORE: 6 Winners and 6 Losers from 2021 F1 pre-season testing
He said: "McLaren have found a little loophole in the dimensional technical regulations relating to the rear floor, and they've increased the size of these end fences around the gearbox casing, the underside of the gearbox casing, on their car.
"This has given them slightly larger strakes (the little sticky downy bits in the diffuser) than the regulations really allow. Those were cut in size in 2021 as a result of the rule changes."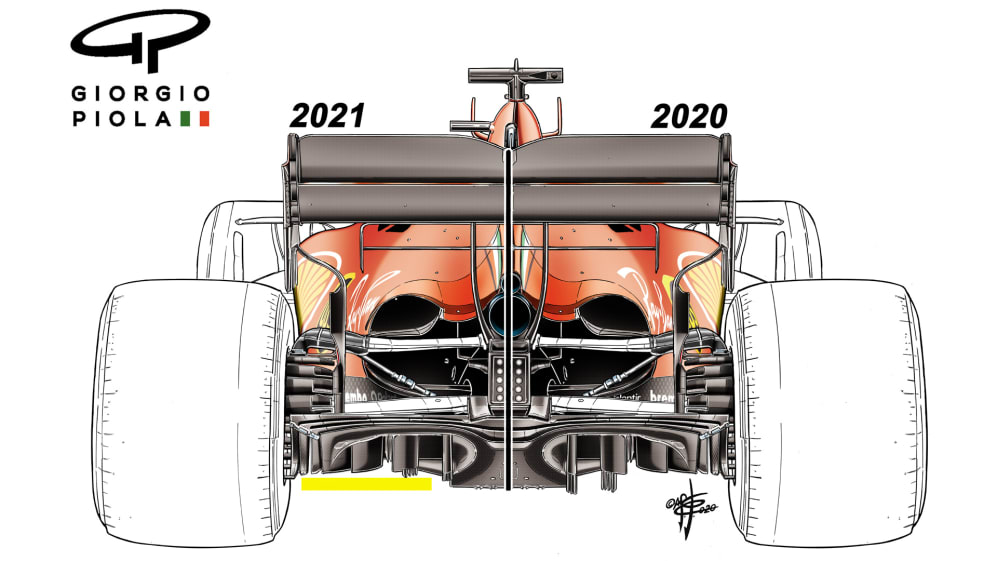 McLaren's technical boss Key explained that it was a "unique" idea and a point of pride for the team. He said: "I think it's always nice for a team to come out with an idea which is unique, you know? And credit fully goes to our aero department and the guys in the rear aero group for realising that there was an opportunity there to use the new regulations in such a way, so full credit to them."
Key said he was also surprised to discover none of the other teams had thought of the same solution.
"It's a normal design idea," he said. "I think we are maybe a bit surprised that we are maybe the only team with that.
READ MORE: Aero tweaks, new tyres and the cost cap – The 2021 F1 rules and regulation changes you need to know about
"As I said it's one of feature of many on an area which changed for this year… you've got a certain regulation of a continuous area within the Y250 position, either side of the centre line of the car. Those little vortex generators there which you see on pretty much every car now, these little aluminium or carbon parts, are actually governed by exactly the same rule."
Key conceded that teams may have questions over the diffuser design's legality, but maintained that computer-aided design (CAD) would show that they have worked within the rules.
"You need a CAD screen to see it because you're taking cross sections through a 3D surface, so you know, it's fair to sort of question I suppose when it's difficult to tell without that CAD data to prove it's within the boxes it should be in and to prove it's a continuous surface, but that's really all it is," he explained.
READ MORE: 5 things we learned on the final day of pre-season testing in Bahrain
So simple is the idea, according to Key, that the diffuser could be replicated by other teams in around a month – if rivals were really committed to using the design and fully understood how it would affect performance of their own cars.
"These particular surfaces are fairly straightforward so you could say between I suppose three and five weeks between taking the picture and putting it on your car, if you really wanted to push it through," he concluded.
McLaren's strong testing showing could make them a force to be reckoned with in 2021, as new driver Daniel Ricciardo racked up 173 laps over three days and the car seemed competitive throughout.