McLaren target Aston Martin in constructors' as phenomenal turnaround continues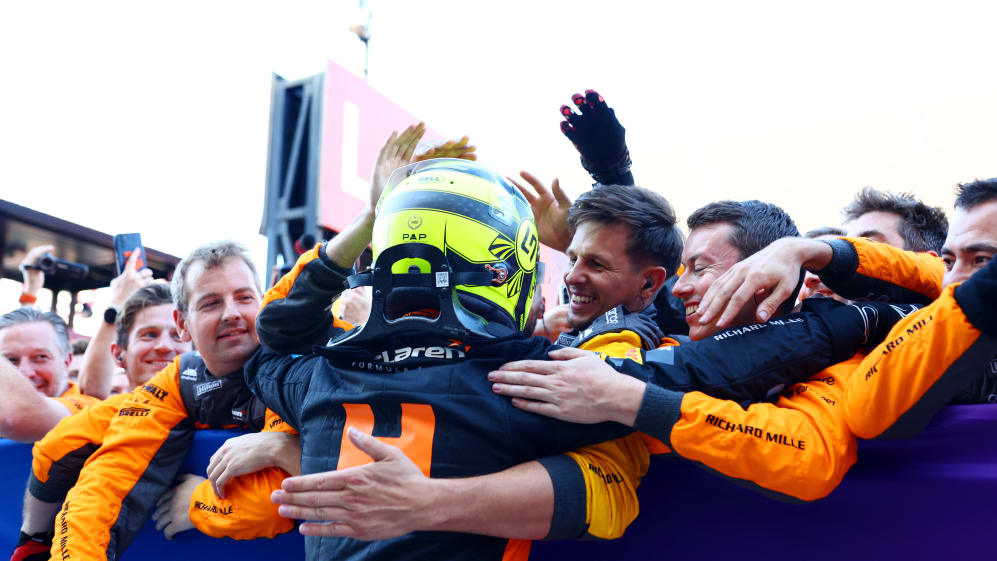 Lando Norris has revealed where he believes McLaren hold the advantage over Aston Martin in the battle for fourth in the constructors' standings, while Andrea Stella says his team will push "100%" until the end of the season.
Norris finished second in Japan ahead of team mate Oscar Piastri in third – sealing the team's first double podium outing since the 2021 Italian Grand Prix – which closed the gap in the constructors' standings to fourth-placed Aston Martin to 49 points.
HINCH'S HEROES: Who does Hinch reckon was super in Suzuka?
At the post-race press conference, Norris was told of the gap to Aston Martin, and asked whether he thinks McLaren can beat them. He replied: "Yes. I didn't think it was that close. But yeah, if it's 49, then I definitely think so.
"There's not many races left. I'm sure there's going to be a couple where Aston are going to be a bit stronger. But I think our advantage at the minute comparing to almost every team, bar a couple, is we have two drivers who are up there fighting for these positions and fighting for these points.
"And not every team has that at the minute. So, I think that's helping us. We can help one another, we can use one another, and I think that's a good advantage we have over a lot of other teams at the minute. So, we're on an upward trend."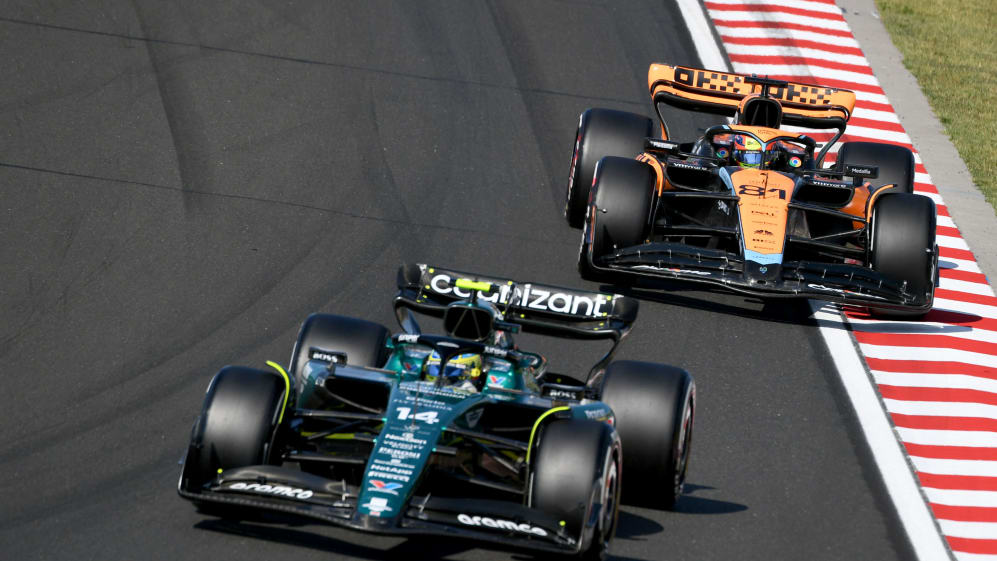 He continued: "We're making good progress and days like today prove exactly that, even though I know there's going to be, maybe, some tougher races coming up at times and maybe not as straightforward as today.
READ MORE: 5 Winners and 5 Losers from the Japanese GP – Who impressed around Suzuka's famous corners?
"But the progress we've made this season has been pretty incredible from my eyes and from where we were, to finishing 18 seconds behind the lead or 19 seconds is, I think, evidence of exactly that. So, I'm proud of everyone and we'll keep pushing."
Team Principal Stella, who was speaking on the F1 Nation podcast following the race, was also told of the gap to Aston Martin and asked whether that gap could be overhauled.
"As I keep saying, our philosophy is results take care of themselves," he said.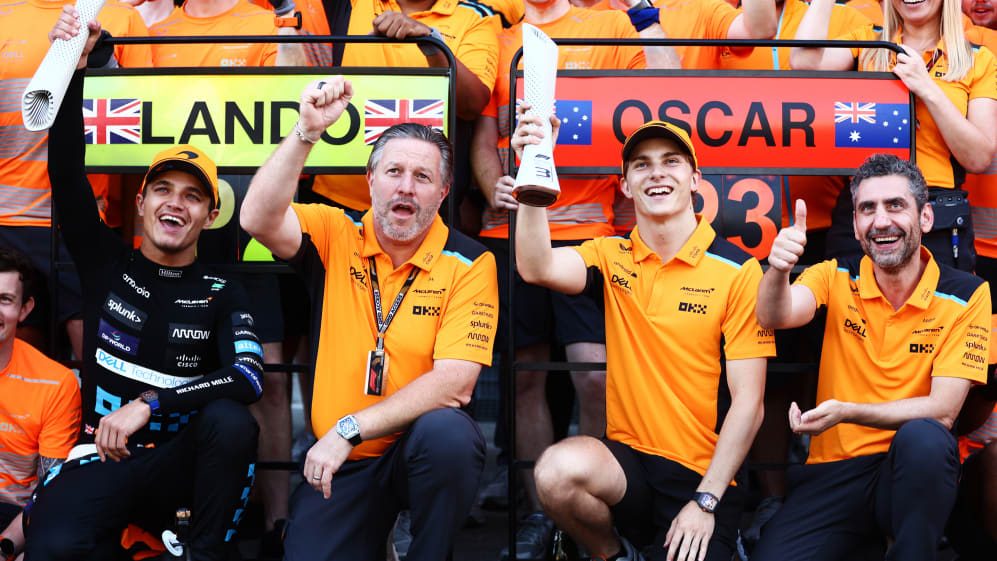 "We just need to do what is right. What is right in the short term, medium term, long term.
"I know that everyone at McLaren, they will not need me saying we need to go and catch Aston, they will say we are already pushing 100%.
"And actually, I don't want anybody thinking that we need to shortcut. Let's keep the rigorousness, let's keep the methodical approach that we have had so far, and then we will see in the end where we are."
READ MORE: Piastri singles out areas for improvement after maiden F1 podium in Japan
McLaren CEO Zak Brown was also confident the team had it in them to reel in the Aston Martins, telling Sky Sports F1: "It's definitely doable. All we can do is be as competitive as we can every weekend.
"We have to chase down Fernando, which is never easy. You can never rule him out. We have got to have a couple of big points races like we did last weekend [in Singapore] where maybe Aston Martin don't get in the points. It's mathematically possible but we have to keep on pushing and that's all we can do.
"The team is just doing such a fantastic job, executing week in, week out. We are trying to catch Red Bull. All we can do is chip a tenth at the time but Max was pretty dominant. I think we will be strong at the next race, so will keep pushing.
"I feel as confident as I can we will be pretty strong everywhere, but we know there will be some tracks that favour your car more than others and we are good in the high speed, which Qatar is, so we will be strong there and not be weak anywhere."