Hamilton has 'raised the level' in F1 but still has 'weak points' – Alonso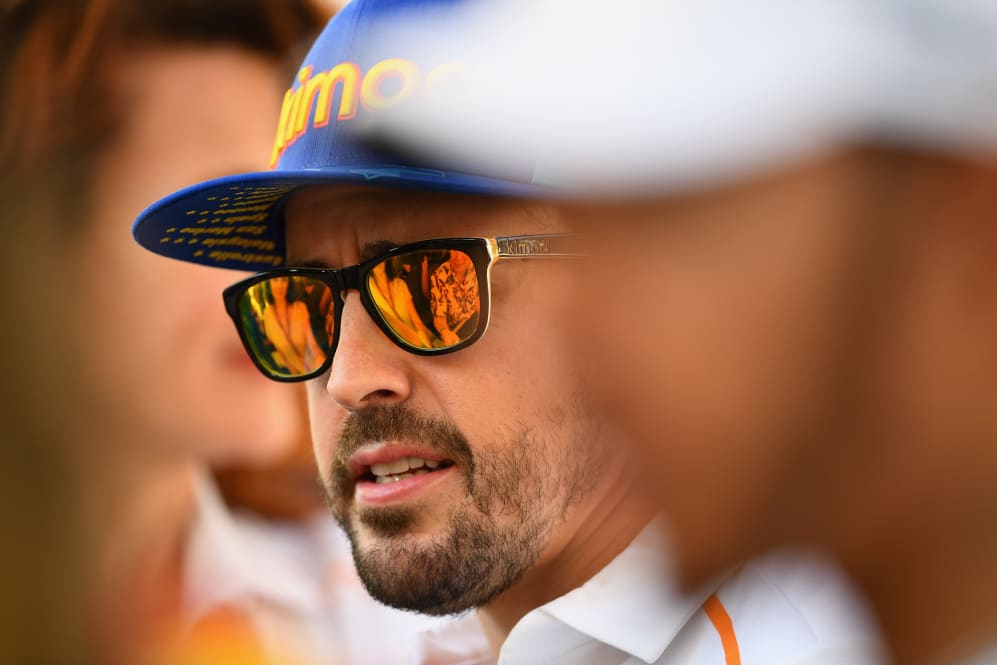 Fernando Alonso and Lewis Hamilton may have had one of the most compelling F1 rivalries ever back in 2007. But Alonso has heaped ample praise on his former foe in a recent interview – while at the same time claiming that there remains an untapped weakness in the Briton's armoury.
In a wide-ranging discussion with F1 Racing magazine, two-time champion Alonso detailed his ambitions to return to Formula 1 and stressed that Hamilton, with whom he was team mates at McLaren in 2007, has surpassed himself on his way to six titles.
READ MORE: Hamilton 'grateful' for congratulatory text message from old foe Alonso
He said: "[Hamilton has] raised the level in the last couple of years, especially in 2019 when the car has not been as dominant as other seasons.
"If he cannot win, he's a very close second – not 20 seconds further back, which is what happens a little bit with Valtteri. A weekend when the car is not as competitive, Bottas is fifth or sixth or a minute behind – but Lewis is not.
If you study Lewis's season there is always a common trend...
"He's made a step forward, he is more competitive, more prepared. He still has some weak points that have not been stressed yet – no one is pressing that button, that weakness."
The "weakness" in question, according to Alonso, wasn't gleaned from their heated 2007 season as team mates, when they finished up level on points and one behind champion Kimi Raikkonen (with memorable flashpoints including the pair's Hungarian GP falling out), but from a number of recent seasons.
READ MORE: 'Let's see what opportunity comes' – Alonso not ruling out 2021 F1 return
"If you study Lewis's season, there is always a common trend," said Alonso. "He starts the year slowly and no one takes the benefit of that. We all get excited that it will be the year of Bottas, but it's not… we need to see him [Hamilton] when the pressure is on.
"It would be nice to compete against him in a proper fight. Maybe his weak points are not real and everything is calculated but it would be nice to discover."
And how about a potential return to F1 in 2021 for the 38-year-old, who left McLaren in 2018? Alonso revealed that he was keen – with his crosshairs seemingly trained on one team in particular…
"[Mercedes] have been dominating for many years and have a strong team right now," he said. "If they decide to make a change, it would be difficult to see. When you are winning you don't like to alter things, but let's see how next year goes. Last summer they had some doubts between [Valtteri] Bottas and [Esteban] Ocon.
"Next year, if they have the same doubts…"
READ MORE: Hamilton and Ricciardo take control of the 2021 F1 merry-go-round
An Alonso return would not only be welcomed by hordes of fans, but by the likes of Hamilton and Max Verstappen too, with both drivers recently speaking out in support of the Spaniard coming back to the sport in the future.