Mercedes: 2019 power unit tweaks to provide efficiency and aerodynamic benefits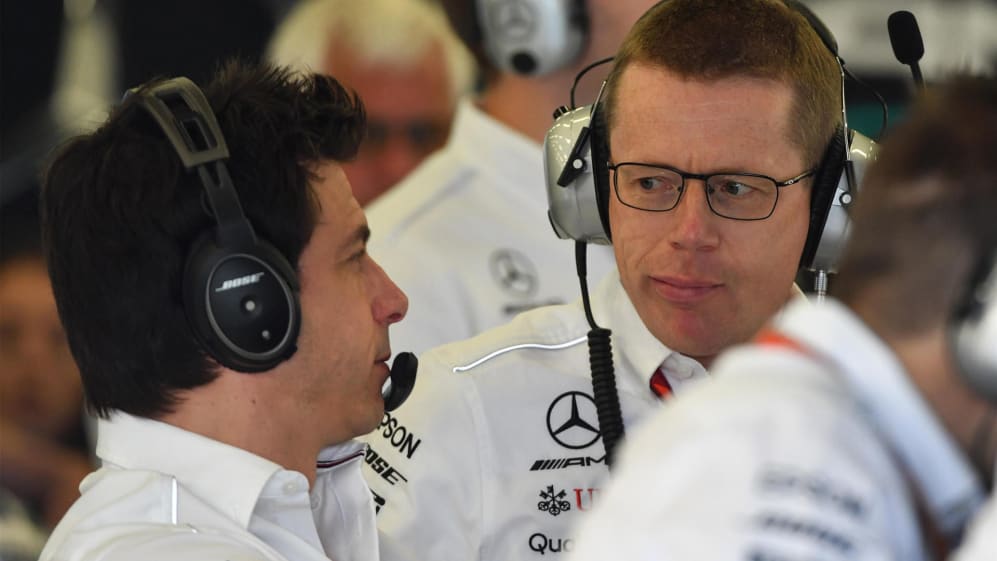 "Every season starts with zero points" noted Mercedes Team Principal Toto Wolff ahead of the launch of his team's 2019 car, the W10. And with that being the case, Mercedes haven't rested on their five-straight-title-winning laurels, with the Silver Arrows set to debut an all-new power unit on Lewis Hamilton and Valtteri Bottas' cars this year.
While the power unit in last year's W09 helped propel the team to their fifth double championship in as many years, the bods at Mercedes' Brixworth engine base have been busy combing through the design of the unit for the W10 with a view to making it even stronger for 2019.
Hamilton enjoys 'great first date' with 2019 car
"We've made changes to the cooling architecture of the power unit," said Andy Cowell, Mercedes' Managing Director of Performance Powertrains, "which hopefully provide aerodynamic benefit on the car and also provide efficiency benefit on the power unit – so hopefully a win on both the chassis and on the power unit.
"Right at the heart of the power unit is the conversion of fuel into heat release in the combustion chamber and useful work out of the crankshaft. We have made steps on the combustion efficiency and on the [energy recovery system]. The marriage between the turbocharger assembly with the MGU-H, the inverter, the cells and the MGU-K: that whole system is now capable of operating more efficiently and helping with energy deployment through a race."
Mercedes didn't have too many chinks in their armour last year, but a key one was the way the W09 tended to be harder on its rear tyres than either the Ferrari or the Red Bull – and it's another aspect the team have been looking to improve heading into the new season.
"The handling of the W09 was a big improvement over the rather idiosyncratic W08," said James Allison, Mercedes' Technical Director. "We managed to be competitive at tracks which had plagued us in recent years. However, notwithstanding this improvement, we were still not as good as some of our competitors at preserving the performance of the rear tyres.
"We have worked hard on the suspension and aerodynamic characteristics to deliver a car that will be much kinder to its tyres – enough, we hope, to allow us to be competitive at all phases of the race and at each track on the calendar."
The W10's first major chance to prove itself will come when 2019 winter testing begins in Spain on February 18 – and expect Ferrari and Red Bull to be eagle-eyed observers the first time the new Silver Arrow hits the track at the Circuit de Barcelona-Catalunya.