Mercedes can fight Ferrari for Monza win, says Hamilton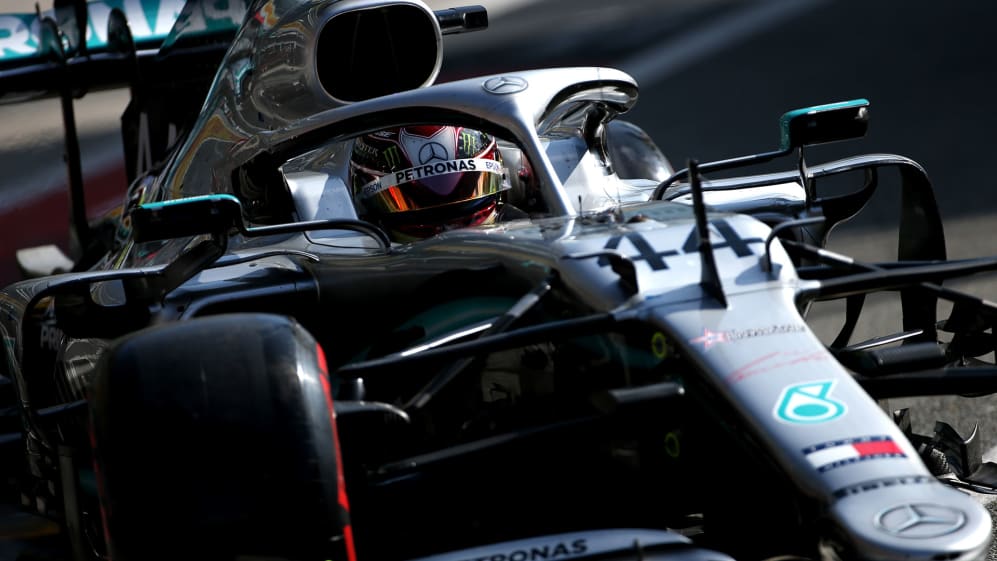 Lewis Hamilton found himself in the melee of drivers who failed to make it over the line in time to start his final qualifying effort in Monza. But in the end, that might not have been such a bad thing for the five-time champ, who set a tmie good enough for P2 on his first run – and, according to him, a good chance to finish one place higher on Sunday.
Despite misjudging the delta time for attempting his final lap, Hamilton's first effort in Q3 saw him qualify just 0.039s behind Charles Leclerc's Ferrari in P2, with team mate Valtteri Bottas third and Sebastian Vettel fourth in the other Ferrari.
And with analysis of Friday's pace data showing Mercedes with a half a second advantage over Ferrari in race trim – and with memories of Hamilton beating Kimi Raikkonen's Ferrari to the win from P2 on the grid 12 months ago still fresh in his mind – he appeared confident for the race despite the qualifying setback.
READ MORE: Leclerc takes bizarre Monza pole as rivals misjudge timing
"I have to be grateful that I'm on the front row," he said. "We get to have a fight with the Ferraris tomorrow which is nice; we split them, so as a team, it's a really good position for us to be in. It definitely is a bit of an anti-climax that we couldn't all go out and do that last final lap, that's one of the most exciting ones.
It was pretty dangerous – I almost crashed a couple of times
"Everyone was slowing right down, and also blocking the way, so you couldn't really get through," Hamilton added, explaining the confusion at the end of qualifying. "It was pretty dangerous. I almost crashed a couple of times, trying to stay out of the way and guys braking ahead of me, and people coming past me.
"Nonetheless, Charles did a great job… [but] honestly, just to be up here on the front row, we can give [Ferrari] a good fight tomorrow."
READ MORE: Pole-sitter Leclerc calls Monza qualifying 'a big mess' as several drivers time out
Hamilton's team boss Toto Wolff was also backing his drivers to have a good race, despite the fact that their Mercedes W10 is, on paper, less well-suited to the power-rewarding Monza circuit than Ferrari's SF90.
"It's damage limitation which we aimed for this weekend," said Wolff. "We are in a position where, if we were to finish the race like this, I'll take it. But then obviously we are all racers and tomorrow we will be aiming for more. We have a really good race car but we'll keep our feet on the ground and score some solid points tomorrow."
Solid points are all Mercedes really need from the last eight races of the season, with the Silver Arrows holding a 145-point advantage over Ferrari heading into the Italian Grand Prix weekend. But they'll want to guard against complacency – and spoil Ferrari's homecoming at Monza.