Mercedes 'excited' by the challenge of solving tyre blistering problems that blunted Silverstone pace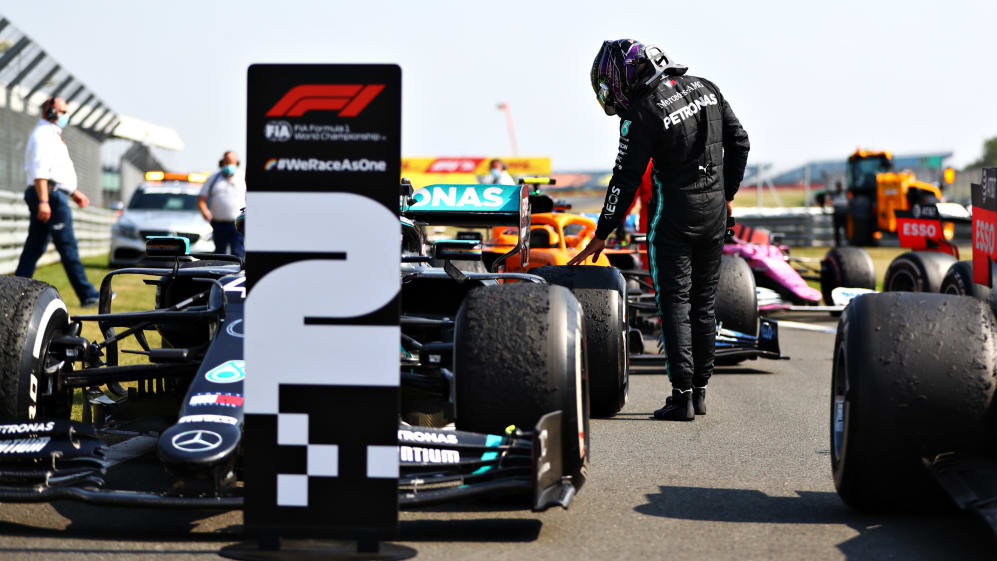 The heavy blistering on the tyres of Mercedes pair Lewis Hamilton and Valtteri Bottas likely cost the Silver Arrows victory in the 70th Anniversary Grand Prix on Sunday. But rather than be downhearted about it, this is just the type of challenge to get the team fired up, according to chief race engineer Andrew Shovlin.
Softer Pirelli compounds meant higher wear for the second race of the season at Silverstone but Mercedes struggled with what Hamilton called "hardcore" tyre blistering – where the tyre carcass overheats and the surface begins to deteriorate – allowing Red Bull's Max Verstappen to leapfrog both Hamilton and Bottas to seal his first win of 2020. On the latest F1 Nation podcast, Shovlin explained why his team ought to be "excited" to encounter such an issue.
READ MORE: 'We just had a slower car' – Wolff counters Bottas 'sleeping' criticism after Silverstone defeat
"Right now we haven't got the answers and I think the way that we approach problems are really interesting… and what we need to do is get excited about getting our heads together and fixing it," he said.
"Because, actually, they are really interesting and good, fun problems, when you can get on top of them. [There's] an element of urgency here because we are flying out to Barcelona on Tuesday."
While the tyre compounds in Spain will be one step harder than the allocation used for the 70th Anniversary Grand Prix, the conditions are expected be similar to those at Silverstone on Sunday.
"Running on Fridays, forecast to be 30 degrees [Celsius], the track will be like this [as it was at Silverstone]," said Shovlin. "It's a high energy circuit, so we're well aware, if we don't get on top of it, we've got another Sunday of looking silly.
READ MORE: Why Red Bull's tyre gamble was a double risk for Verstappen – and how it so nearly backfired
"The racing's great fun but actually the engineering's great fun as well, and there's quite a few of us who welcome these challenges as engineers, because it's a real test of your mettle."
Will harder compounds allocated by Pirelli for the upcoming race in Barcelona help Mercedes get on top of the problem?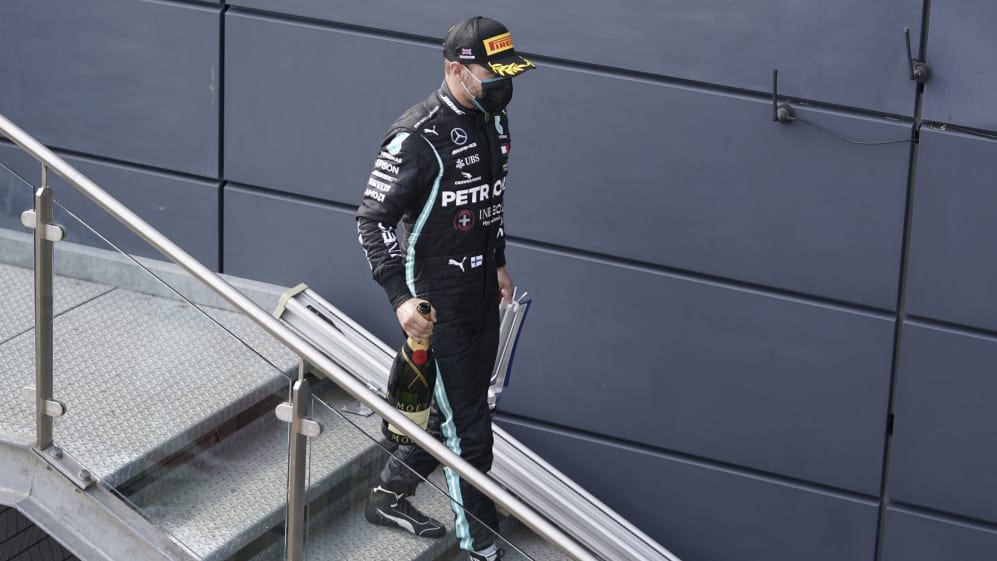 "You can probably hide from it a little bit on that C1 [hardest] tyre," continued Shovlin, "but we've still got to run the tyre [C2] that was causing us grief. That's not solving the problem for us.
"We've seen Red Bull – they're not far off us in races even when we're looking at our best – so to be honest if we don't make progress we'll be in trouble there as well, so that's kind of where this urgency to get a bit of a grip on it comes from.
WATCH: Say What? Vettel and Verstappen star in the best of team radio from the 70th Anniversary GP
"This wasn't something that last year's car suffered from and this year's car is by and large an evolution of last year's car. There are not any areas where we've really changed philosophy, we've just been pushing down the same paths for development.
"What was news to us was we're kind of at the very, very worst end of that problem and Red Bull appear to be at the very best end of that spectrum. That's the thing that we need to understand," he added.
Listen to the full interview with Andrew Shovlin (30:10) in the player above, or listen to F1 Nation on Spotify and Apple Podcasts.