Feature
Mercedes in the hunt and Bottas between the Ferraris – What To Watch For in the Mexico City GP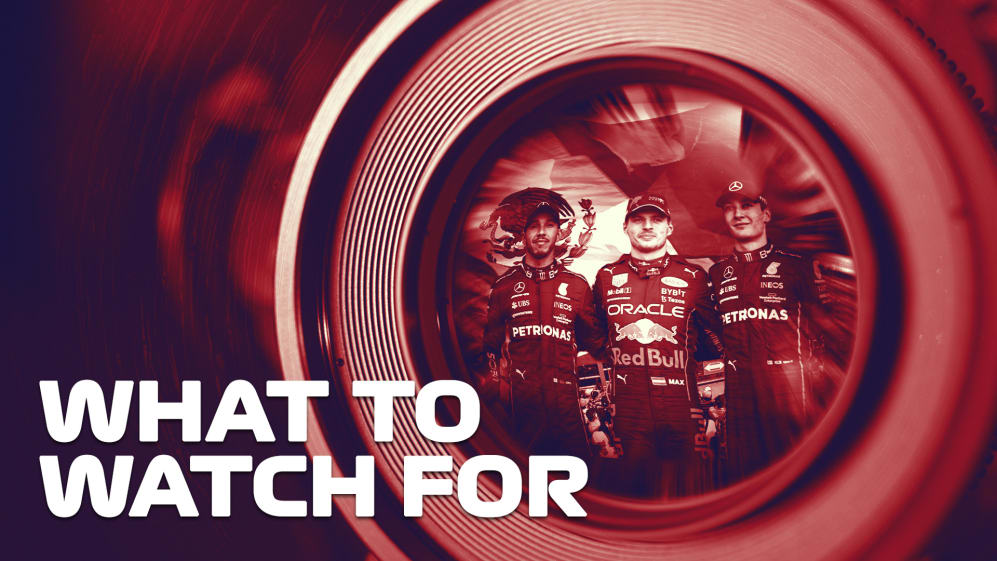 From Mercedes going for their first win of the year to the home favourite in the mix; and from Valtteri Bottas threatening the frontrunners to the unique challenge of the circuit's altitude, we pick out some key areas to keep an eye on when the lights go out at the Autodromo Hermanos Rodriguez…
1. Can Mercedes finally win in 2022?
It has been over a decade since Mercedes last endured a winless season in Formula 1, with 2011 the last time they failed to get at least one driver on the top step of the podium over the course of the year. They are in real danger of suffering the same fate this year, but in Mexico City the team look as competitive as they have all season.
READ MORE: Verstappen fends off Mercedes pair for maiden Mexico City pole
The challenge ahead of them is a clear one: beat Max Verstappen. The double world champion spoiled Mercedes' party on Saturday when he took pole position, beating George Russell – who had been fastest in FP2 and FP3 – and Lewis Hamilton, who had topped Q1 and Q2.
Verstappen has to be the favourite given his form and the pace of the Red Bull all year but this is certainly a circuit that has suited Mercedes, because the high altitude means they suffer less from their high levels of drag, even when keeping the car's high downforce level.
Hamilton so nearly won in Austin and Mercedes showed they are getting closer to the front with an upgraded car, so Mexico is probably their best chance to date.
2. The long run to Turn 1
Crucial to any driver's hopes of a good race is the start in Mexico City, and we've often seen it impact matters at the front. In each of the past four races, the pole-sitter has failed to win the race and that is in no small part to the slipstream effect that leaves you vulnerable off the line.
With the 2022 cars the tow has been reduced because the car in front is not punching the same type of hole in the air as in the past, but it still has its benefits and with over 800 metres between pole position and the first braking zone, there is plenty of opportunity for a following car to gain.
READ MORE: 'It was our pole to have' says Russell as he and Hamilton rue Q3 mistakes in Mexico City
While admitting it's going to be difficult, Mercedes team principal Toto Wolff says: "Starting second and third can be advantageous and I hope we can stick our nose, or both noses, into Turn 1 and then disappear into the distance."
Russell and Hamilton won't be the only drivers aiming to make gains, though, as home hero Sergio Perez has a chance of making moves from fourth on the grid as he goes in search of what would be a massively popular victory among the passionate Mexican crowd.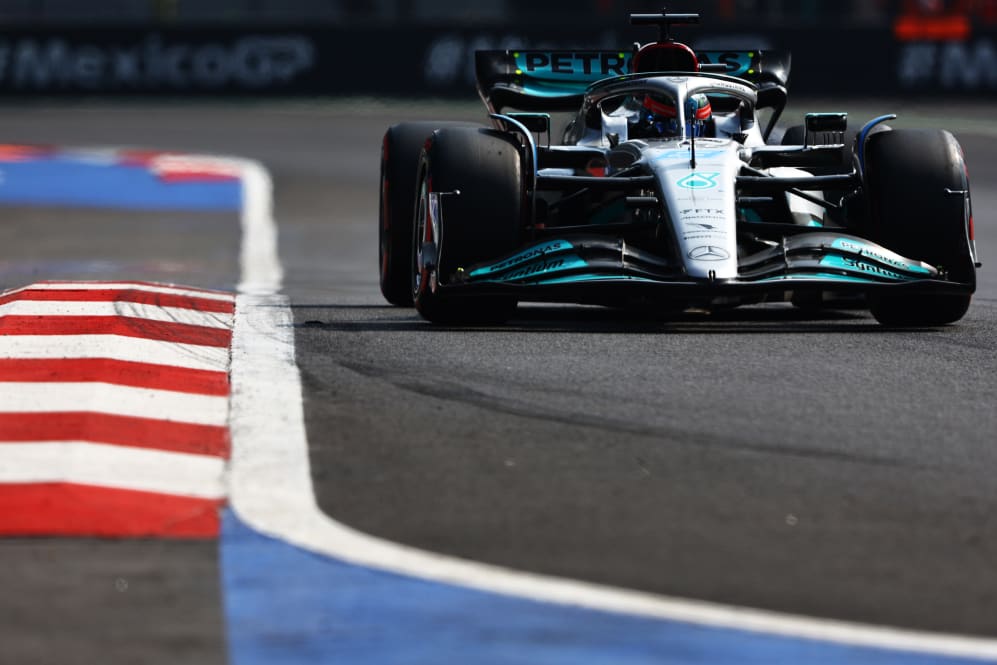 3. Bottas between the Ferraris
For another driver, just having a quiet start appears to be the target, with Valtteri Bottas finding himself on the third row. Bottas has seen his brilliant early-season form hit by a less competitive Alfa Romeo as the year has gone on, but his one-lap pace was clear to see as he was regularly near the top of the timing screens throughout qualifying.
The Finn believed seventh place was the best he could target – behind the Red Bull, Mercedes and Ferrari cars – but instead he managed to get the better of Charles Leclerc to secure sixth on the grid.
READ MORE: 'It's really uplifting for the whole team' – Bottas revels in P6 performance at Mexico City qualifying
It's a crucial time for Alfa Romeo, too, as they have seen their advantage in sixth place in the constructors' championship whittled away by Aston Martin, to the point they now sit just three points ahead Mike Krack's team.
But with Sebastian Vettel starting from 16th place and Lance Stroll 20th, there's a big opportunity for Bottas to earn them a little bit more breathing room.
4. Alpine and McLaren resuming battle
It's a similar story when it comes to Alpine and McLaren, who appear to be intent on ensuring their fight for fourth overall goes down to the final race of the season in Abu Dhabi.
Every time one team appears to have got the upper hand, the other soon pegs them back, and McLaren just chipped away at the Alpine advantage in Austin when Lando Norris overtook Fernando Alonso late on to close the gap to 11 points.
FACTS AND STATS: Verstappen starting P1, but no pole-sitter has finished on the podium here since 2016
Norris is again leading the way in the battle this weekend in Mexico, starting from eighth ahead of Alonso in ninth and Esteban Ocon in tenth, but Daniel Ricciardo is also right in the fight at this stage as well as he lines up directly behind the Alpine pair in 11th.
Strategies are likely to come into play in a race where the Alpine straight line speed advantage is lessened, and the French constructor could be the more nervous of the two teams when it comes to reliability, having seen both cars retire in Singapore to provide McLaren with a big chance to close the gap a few races ago.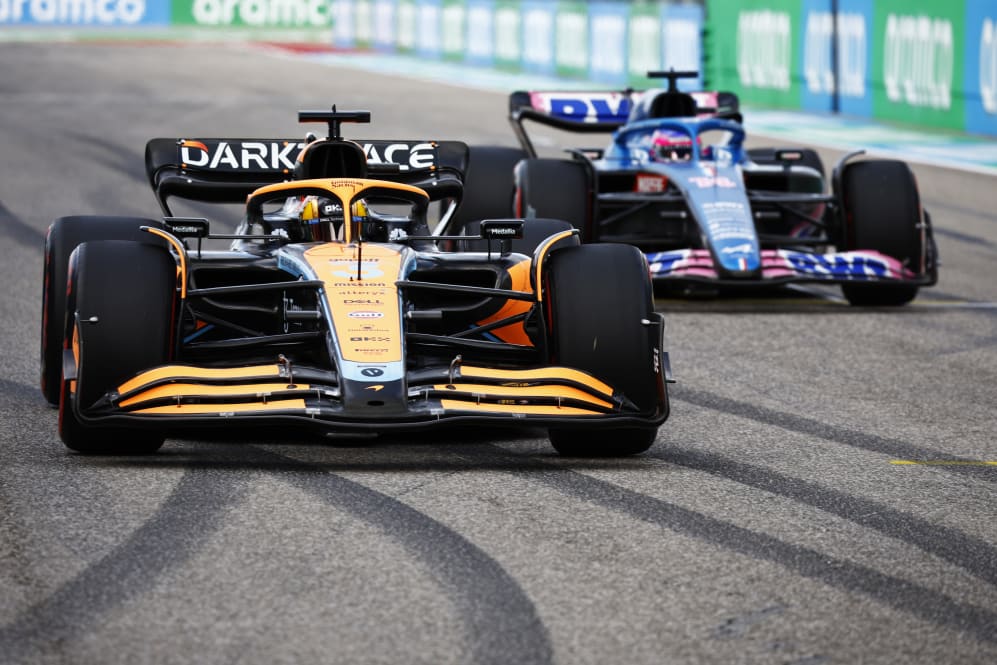 5. A tough test for the cars
And reliability will be key because Mexico is a track that can be particularly tough on Formula 1 machinery. The altitude – at over 2,200 metres above sea level – means there is lower air pressure and therefore not as much air gets into the relevant cooling areas on a car.
That can be brakes or engine components that are struggling to remain at the optimal temperature, while each power unit's overall performance is also impacted by the conditions, having to work harder to generate the power output than at circuits where the air pressure is higher.
HIGHLIGHTS: Watch the qualifying action as Verstappen storms to pole position in Mexico City
Friday practice highlighted the challenges when Pietro Fittipaldi stopped on track for Haas, leading to Kevin Magnussen – the driver Fittipaldi had replaced for FP1 – needing a new power unit, before Liam Lawson also had to pull over when the front brakes in his AlphaTauri caught fire in the Foro Sol section.
In the past we've seen drivers having to pull out of the hot air coming off a car ahead in order to try and cool things down, and that could have an even more pronounced effect this weekend due to the 2022 cars being able to follow each other more closely when racing.