Mercedes made 'a good step' in Melbourne says Wolff – but worries remain over Red Bull's 'mind-boggling' pace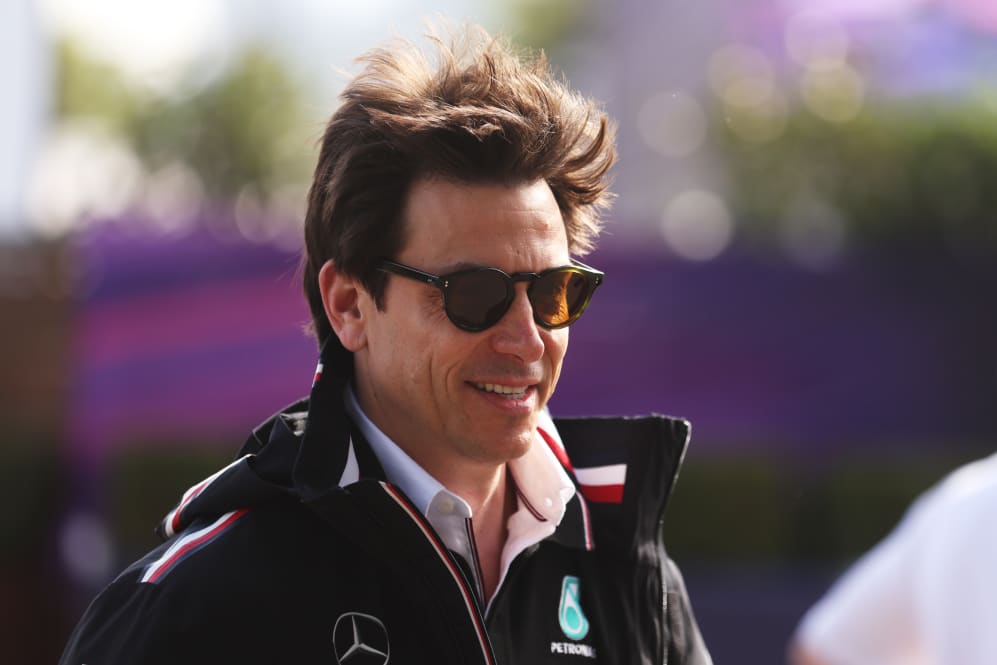 Toto Wolff believes Mercedes have taken a step in the right direction after Lewis Hamilton sealed the Silver Arrows' first podium of the year in Melbourne – although he was concerned by the "mind-boggling" straight-line speed difference between the W14 and Red Bull's RB19.
George Russell and Hamilton qualified in second and third respectively at Albert Park, while both drivers made fast starts, overtaking Max Verstappen on the first lap – with Russell leading Hamilton in a Mercedes one-two for the first seven laps of the race.
READ MORE: Hamilton hails 'amazing' Melbourne podium as he says Mercedes closing gap to Red Bull will be 'tough but not impossible'
However, after Russell pitted and dropped down the order – before later retiring with an engine issue – Hamilton briefly led Verstappen, only for the Red Bull driver to come powering past, before creating a gap of over 10s to the Briton at one point in the race.
With Hamilton managing to hold off Aston Martin's Fernando Alonso for second, Wolff was asked post-race whether his team had now closed the gap to Red Bull, to which he replied: "I think we made a good step forward this weekend on both single lap and race pace.
"Is this where our baseline needs to be? I'm not sure. I think we maximised what we have. I think it was good to see we were racing Ferrari and Aston Martin, and we just need to consolidate that. And the more we learn about the car, and bring the upgrade packages, we can challenge the leaders more."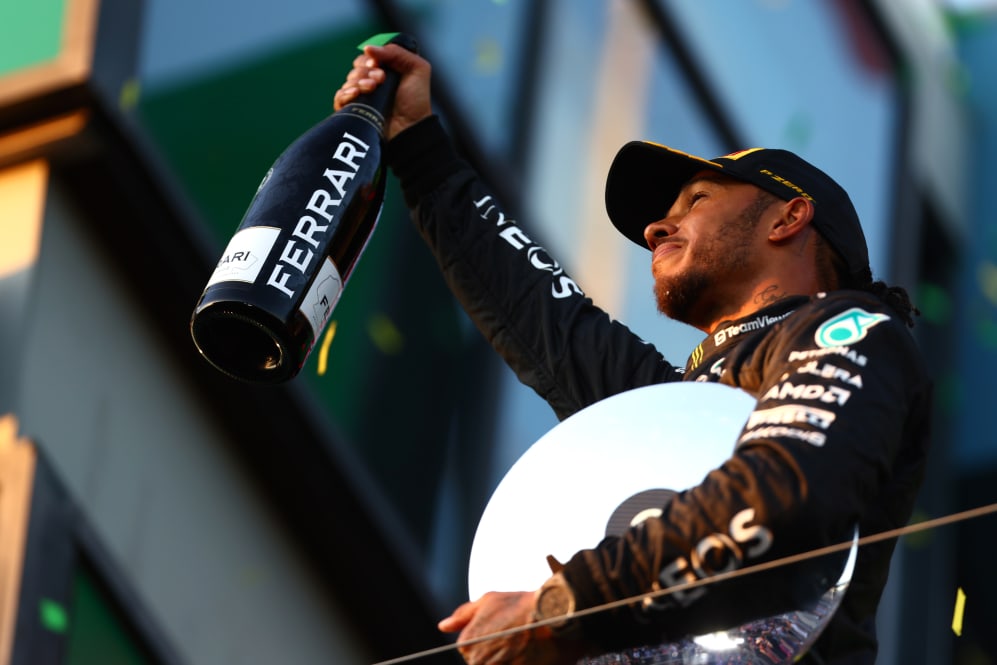 Verstappen overtook Hamilton on the run down to Turn 9 on Lap 12, and by the next lap was already over two seconds ahead of the Briton. Asked whether he was concerned by the difference in speed exhibited by the two cars, Wolff said: "[Red Bull] have a straight-line speed advantage with the DRS open that is just mind-boggling.
MONDAY MORNING DEBRIEF: With strategy on a knife-edge, how did Mercedes get the better of Aston Martin in Australia?
"But this is meritocracy, this is sport and if you have a car that is that quick on a straight, it is up to us to sort this out and find tools in order to have that same straight-line performance."
After finishing over 50s behind Verstappen in Bahrain, and 25s behind Sergio Perez in Saudi Arabia, Wolff later admitted that the W14's improved performance in Melbourne could have been track-specific.
"I think [the style of track] was very much an advantage for us," Wolff revealed. "Our car lacks a little bit of performance at the rear end and that track definitely helped us.
"So, that's making us look a little bit better than we should be, but we know where the weaknesses are and we just need to sort them out."