Mercedes ready to deploy new DAS system in Melbourne, says Bottas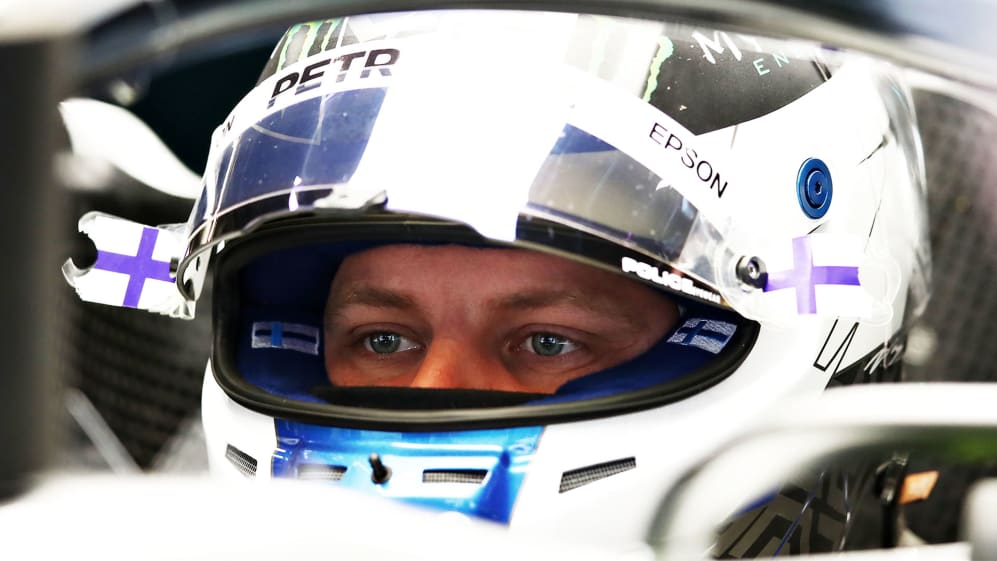 Mercedes' Dual Axis Steering system – or DAS as it's known – was the star of the show at 2020 pre-season testing. And with the system seemingly working a treat, Mercedes' Valtteri Bottas says he sees no reason why the team won't deploy it at the first race of the year in Melbourne.
The DAS system works by Bottas and Lewis Hamilton pushing and pulling on the steering wheel in the cockpit of their W11, the action effecting a change on the car's front wheel toe angle – with conjecture remaining about the exact benefits the system brings.
READ MORE: DAS explained – What we know so far about Mercedes' trick new steering system
Asked midway through Week 2 whether he expected to be using the DAS system at the Australian Grand Prix in a few weeks' time, Bottas replied: "For now, we see no reason why not.
"Everything works well with it. We're still learning more and more about it, we're happy to have it in the car and no issues really found so far, so it's all working well."
WATCH: 'French fries, pizza!' Will Buxton and Ted Kravitz explain Mercedes' 'DAS'
Bottas also confirmed that both he and Hamilton had been pooling their feedback on the new system rather than jealously keeping it to themselves, responding to a question on whether becoming 'King of DAS' could be Bottas' magic bullet to finally beating Hamilton accross a season.
"You need to be the king of every tool in the car and you need to extract everything from your car, including the new systems," said Bottas. "Both me and Lewis [are] trying to extract the maximum out of it, and obviously from my side, I'll try to do something better if I can. But obviously we're sharing all the information, all the knowledge, all the data, so eventually, for sure, we both will be able to extract everything out of it."
READ MORE: From DAS to double diffusers – 5 F1 innovations that caught rival teams napping
With DAS having only been run on track for six days in Barcelona, Bottas revealed that Mercedes were still learning about the system's effectiveness, as well as the best time for the drivers to deploy it on track.
"Obviously between [Weeks 1 and 2], the engineers had more time to learn from the data and make more guidelines for us as drivers about best use and the kind of situations that can bring the advantage, how big the advantage it will give us is, which tracks – that's a little bit of a question mark," said Bottas.
READ MORE: New 'DAS' steering wheel system 'legal' and 'safe', insist Mercedes
"But also it will be driver-dependent, especially at the race weekends and whichever situations we think we might get the benefit," added Bottas. "It's up to us to also explore and discover and find the best ways to use it. So, a nice little extra tool. Not that there were so many things to do anyway on the steering wheel…"
We'll get our first chance to see Mercedes trying to dial in their system on a proper race weekend when Free Practice 1 commences at the Australian Grand Prix on March 13.
READ MORE: 'We don't know what it's doing' – What Mercedes' rivals are saying about their trick steering system