Mercedes' trick DAS steering system won't be legal under 2021 F1 rules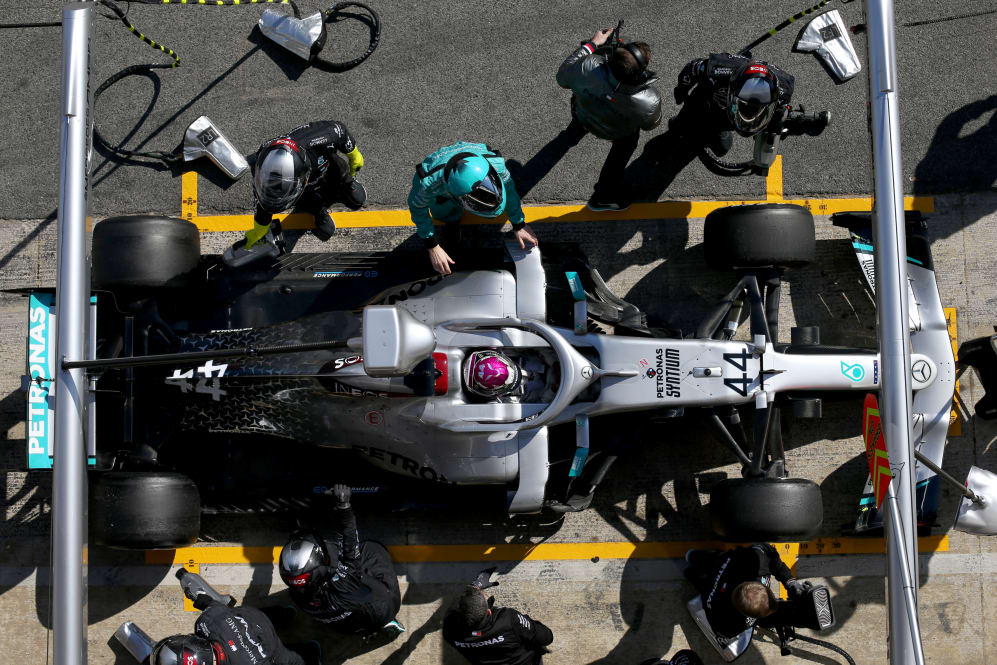 Mercedes' trick steering system has been the talk of the paddock, but it has emerged it'll only be permissible for 2020 as the draft regulations for next season, which will see a radical overhaul of the championship, would not allow the device to be used…
According to our technical expert Mark Hughes, the DAS (dual-axis steering) – if it works as intended – should give the team a benefit on circuits with long straights as it can alter the toe angle of the front wheels.
READ MORE: DAS explained – What we know so far about Mercedes' trick new steering system
Mercedes believe it is legal for this year, having run the idea by the FIA, with rival teams now evaluating whether they should spend resource developing a similar system. The decision will be impacted by the fact the 2021 Technical Regulations, published late last year, would not allow such a system.
Article 10.5.2 says: "The re-alignment of the steered wheels, as defined by the position of the inboard attachment of the relevant suspensions members that remain a fixed distance from each other, must be uniquely defined by a monotonic function of the rotational position of a single steering wheel."
Racing Point chief Otmar Szafnauer, whose team have a close relationship with Mercedes, was impressed by the device and admitted they will evaluate creating a similar device.
"It looks like a clever bit of ingenuity, and I'm sure everyone now will see how quickly we can get it out," he said. "Do you remember the McLaren F-Duct? Same thing. They came out with something totally similar in development process and they came out with it and everyone else tried to copy it if I remember, it's similar to the double diffuser – although that was probably less visual.
READ MORE: We 'absolutely' designed it ourselves – Racing Point defend RP20 after Mercedes comparisons
"Even in a year like this [where most development will not be able to carry forward into next year] if it makes a big difference, we should do it. Depending on the effort and the benefit if it's a huge effort and a small benefit then probably not but if it's [vice versa] then probably."
When asked if he could buy the system from Mercedes, Szafnauer said: "Funny you mention that, although we don't [buy steering systems from Mercedes] I think it's legal to buy. I think it's a transferrable part if you look in the regulations that's ok – although we don't do it. I think it's legally possible but we don't want to."
LIVE TIMING – full coverage of Formula 1 Pre-Season Testing 2020