Mercedes wary of grid penalties for Bottas after confirming MGU-H failure in Eifel GP
Mercedes' Valtteri Bottas was forced out of the Eifel Grand Prix after just 18 laps with a power unit issue – a problem Mercedes have subsequently confirmed was with the MGU-H system on his W11. But despite the Finn's retirement at the Nurburgring, the team are hoping that they will be able to avoid any power unit-related grid penalties for Bottas in the remaining six races of the season.
Polesitter Bottas reported a loss of power on Lap 18 of 60 at the Nurburgring, with Mercedes opting to retire him soon after to preserve the power unit. "It's important to understand what actually happened," said Team Principal Toto Wolff in the aftermath of the race. "We introduced new power units this weekend and there's still six races to go, so we need to get on top of the problem."
READ MORE: Mercedes say DAS 'came into its own' in cold Eifel GP where it was used 'more than ever'
And speaking a few days after the Grand Prix, Mercedes' Chief Strategist James Vowles confirmed that Bottas had suffered an MGU-H (Motor Generator Unit – Hybrid) failure – but revealed the team's hopes that they would be able to make it through to the end of the season without taking any engine penalties.
"We could see on the data that the MGU-H, the hybrid element that produces electricity but also turbo control, wasn't working correctly," said Vowles, speaking on Mercedes' own YouTube channel.
"We tried a few switch changes with Valtteri which may bring these systems back – so through the steering wheel, he can put a default code in which may bring back parts of the system. It was clear, though, that it had failed completely, even after the switch changes, and as a result, we boxed the car and stopped it.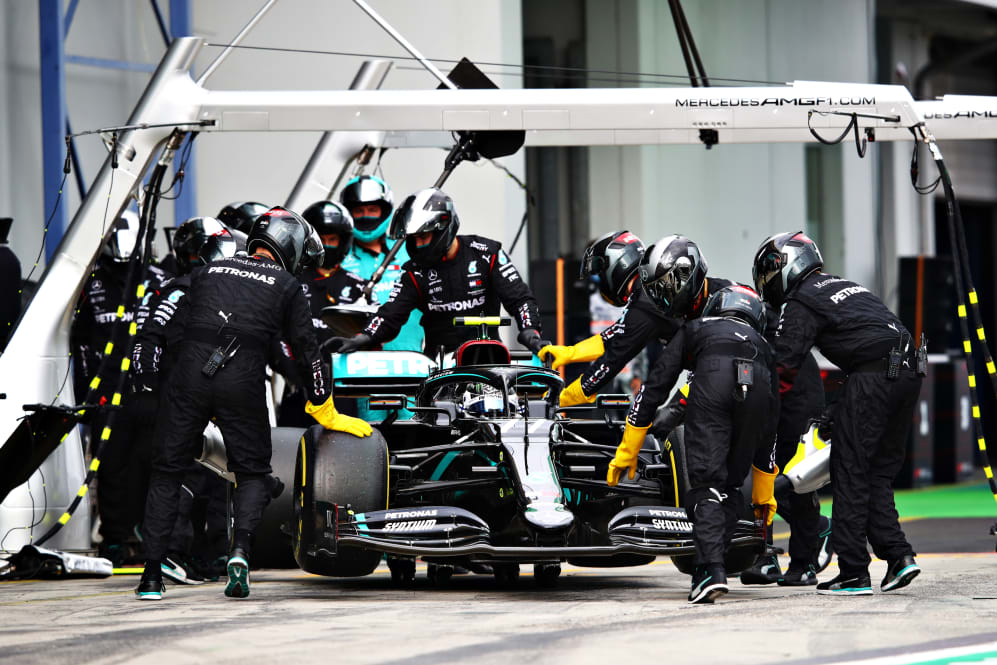 "The reason why we did that is we felt the system failure wasn't hardware but actually electronic, and the sooner you stop it, the less damage you're going to do to any of the systems, and the more chance that we will take no penalties with Valtteri as a result. We've got a lot of checks to do and we'll check the systems in Portimao. But hopefully no further penalties will come as a result of this failure."
READ MORE: Bottas admits he 'needs a miracle' in title battle after 'disappointing' Eifel GP retirement
Vowles also revealed what had caused Lewis Hamilton to complain of movement in his steering wheel on his laps to the grid – a problem which Hamilton was forced to drive around en route to his record-equalling 91st win at the Nurburgring.
"He had play within the steering column and the whole system was moving backwards and forwards just a small amount," said Vowles. "This is a performance factor, because as you're cornering, you're trying to feel the limit of the tyres, and having any movement in the steering column whatsoever will cause you to not be sure if that's the car moving, the tyres moving or something else.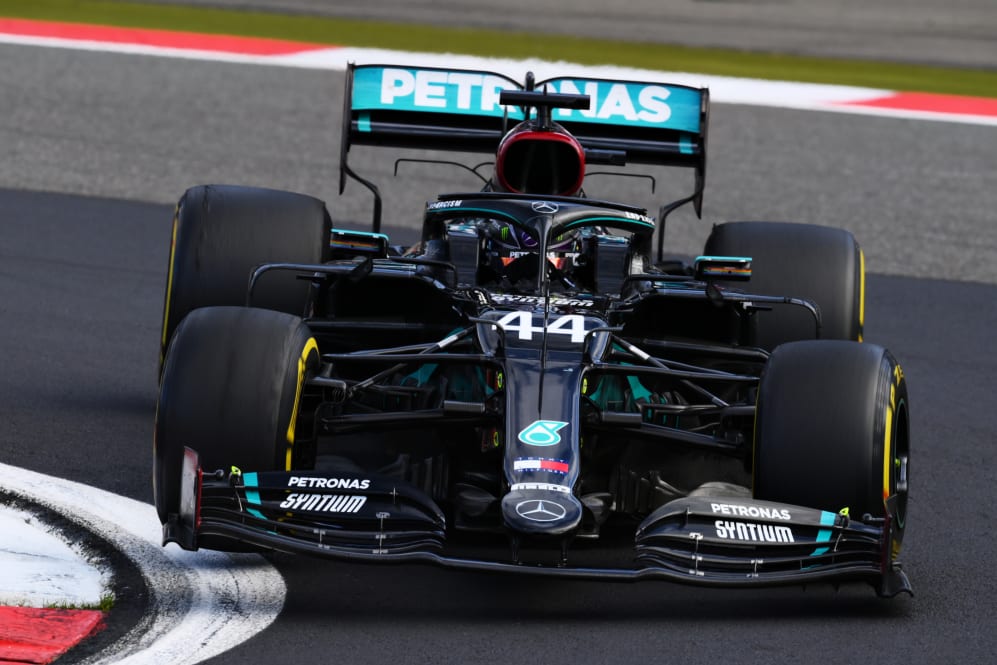 "However, it wasn't a safety concern, and at no time did we have any concern whatsoever for the system. It's something we noticed on Saturday, but the parc ferme regulations state that unless the component is broken, you can't replace it, which is why Lewis had to race with it – and he did a great job considering the amount of difficult conditions we had in that race."
Bottas' retirement combined with Hamilton's victory meant that Hamilton stretched his lead over his team mate to 69 points in the drivers' standings – or nearly three wins' worth – with just six races remaining this season.