Mick Schumacher explains how new Mercedes reserve driver role left him feeling 'shocked'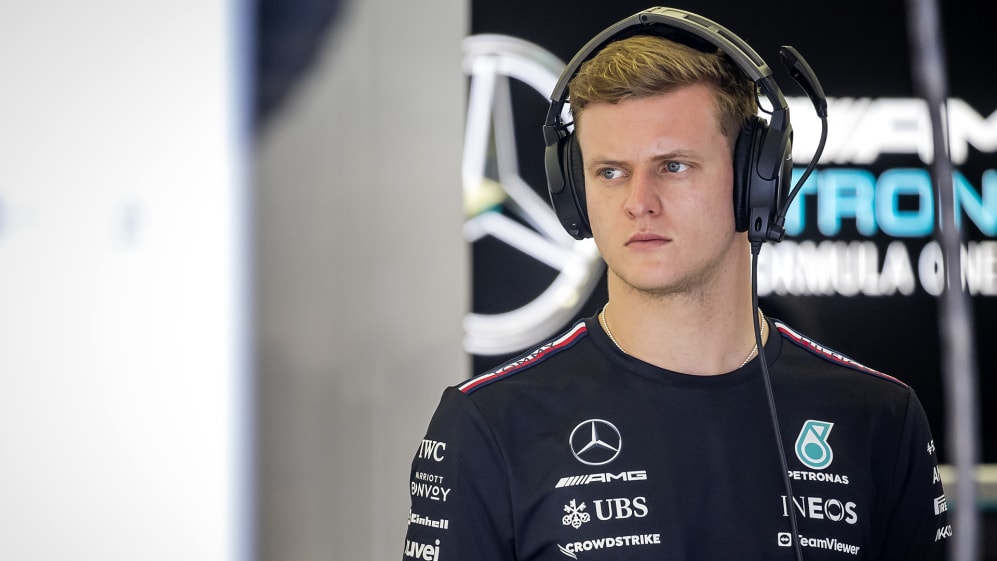 Mick Schumacher has opened up about his time at Mercedes so far as he gets stuck into his reserve driver role and simulator duties for the eight-time constructors' champions, admitting that one particular moment left him feeling "quite shocked".
Schumacher competed in Formula 1 with Haas in 2021 and 2022 but lost his race seat to Nico Hulkenberg for the 2023 campaign and subsequently moved over to Mercedes, taking on a back-up role behind full-time drivers Lewis Hamilton and George Russell.
READ MORE: From Brawn GP's fairytale to Aston Martin's super start – The biggest year-on-year performance jumps in F1 history
In a new diary for the official Mercedes website, Schumacher spoke about his first few months at the factory and trackside, his duties in the simulator and how he is trying to be a helpful addition to the workforce "wherever I can".
"Since I joined Mercedes, I've been settling in great," said Schumacher. "Everybody is just so open-minded towards me, and that made me feel welcome from the first moment I stepped into the factory in Brackley. I've spent a lot of time there in these first months. It's a very impressive facility.
"I'm still getting used to the level of preparation that you see here, and I am trying to soak up as much information as I can. Also, there's still a lot of people I haven't met but it's been fun getting to know as many colleagues as I can.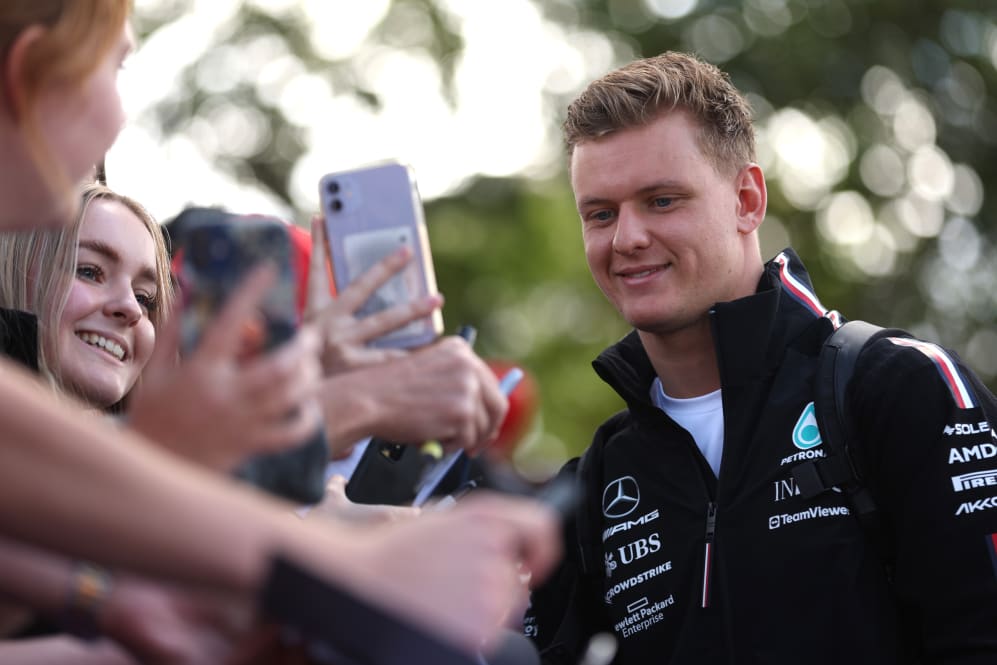 "My main focus up to now has been working in the simulator. Because I have raced a car under this new set of regulations, I have a good understanding of how to drive them. That has helped me in my role so far and hopefully added value for the team. I will look to be an extra pair of eyes and resource to help with the development programme across the year.
"The simulator team have been super kind to me and great to work with. It's impressive to drive the sim because it's just so advanced, and I have been pushing to do more. It's not enough for me to just sit on the side-lines, I want to be helpful wherever I can. Of course, it's not the real thing and I would love to be driving the W14!"
READ MORE: 'No huge breakthroughs, but we've moved forward' – Mercedes describe 'quiet satisfaction' after Melbourne
Schumacher, whose dad Michael raced for Mercedes from 2010-2012, also highlighted what he has learned from Hamilton and Russell so far, and how he has been taken aback by the number of radio conversations across the team during on-track sessions.
"It's also been fascinating working with Lewis and George," he continued. "It's an interesting period for me as I get to look over and work with two fantastic drivers, which you don't always get to do.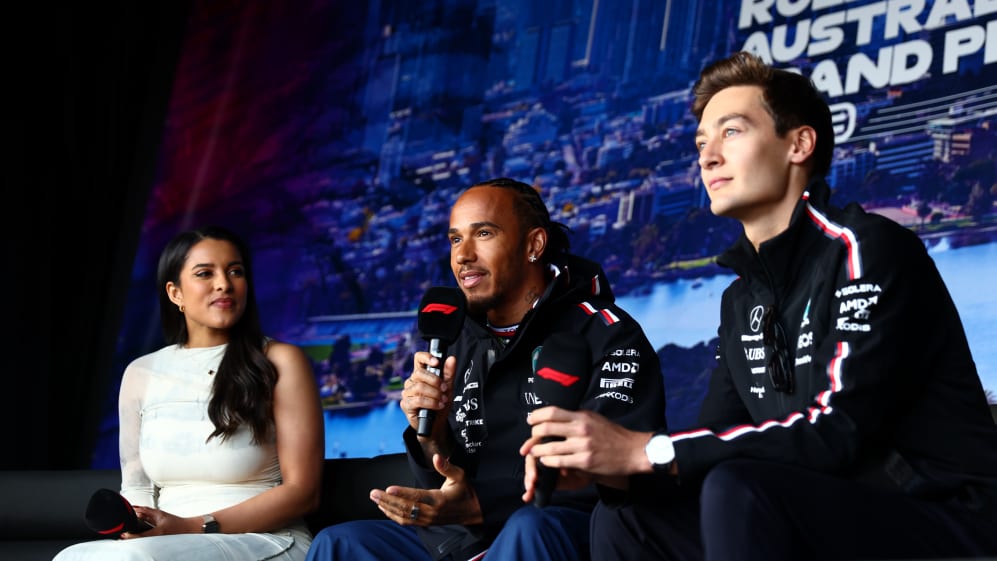 "I've learned a lot about what's important in terms of approaching race weekends; I feel like I've already gained so much knowledge to add to my skillset. I didn't think I would have learned and gained so much so early into my role.
"As a driver, you usually do not get to hear what is going on between all the engineers while you are out on the track, so listening in during the sessions has been extremely interesting. I was quite shocked at the season opener in Bahrain, I did not expect the sheer amount of exchange that happens.
READ MORE: Horner responds to Russell's suggestion that Red Bull are sandbagging with their RB19
"You don't know what you're missing until you are actually part of it. What I really appreciate in working with those engineers is that they are genuinely listening to you and your opinion matters, and what is special from an emotional side is that many people who are working for the team now were working here when my dad was driving."
After a challenging start to the 2023 season in Bahrain and Saudi Arabia, the recent Australian Grand Prix marked a step forward for Mercedes, with Hamilton finishing second to Red Bull's Max Verstappen.