Mixed feelings at AlphaTauri after Monaco as Tsunoda explains cause of late slump and De Vries achieves pre-race target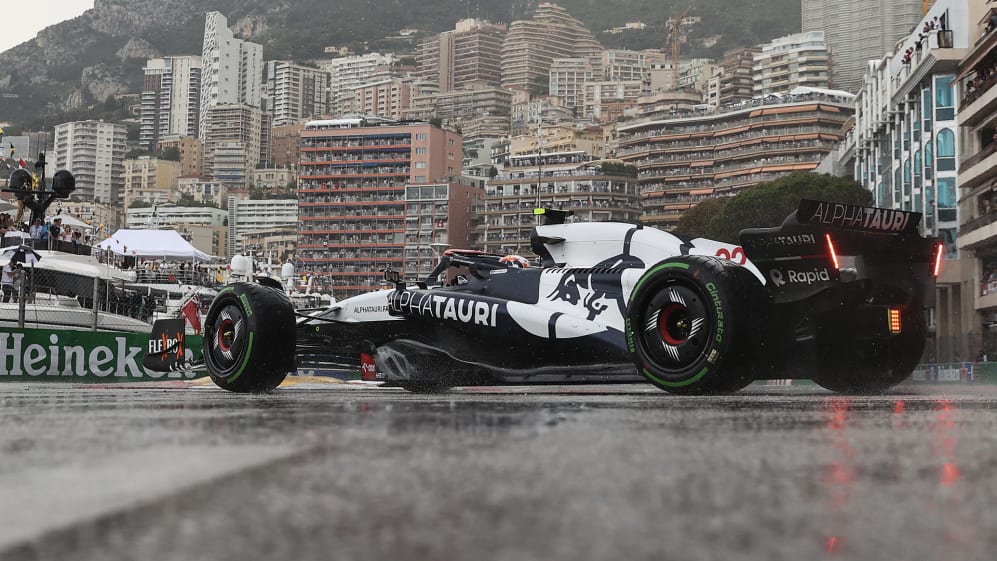 Yuki Tsunoda has detailed how brake issues already hampering his Monaco Grand Prix weekend grew worse in the wet conditions and ruined a drive that looked set to bring another points finish.
Tsunoda, who scored a point in Australia and Azerbaijan, was on course to add two more to his tally until rain arrived in the Principality, helping McLaren pair Lando Norris and Oscar Piastri find a way past.
READ MORE: Norris left to rue extra pit stop as 'incredible pace' nets McLaren double-points finish in Monaco
To make matters worse, Tsunoda went off at Mirabeau shortly afterwards, the Japanese racer swearing over the radio about the state of his brakes as he dropped to 15th position and limped to the chequered flag.
"I struggled the whole weekend, but because it was dry conditions it was okay, but when the rain started the brake issues got exaggerated," said Tsunoda. "I couldn't do anything and the pace was really bad."
Asked how tough it was to keep the car pointing in the right direction, he commented: "It was really hard. I just had to back off a lot to not crash. At least I didn't damage my car, but it was really, really tricky to handle it."
In the other AlphaTauri, Nyck de Vries recorded the best result of his stint with the team so far, crossing the line in 12th position to conclude a "solid" weekend.
WATCH: Laughs, an epic penalty shootout and targeting the host as Tsunoda and De Vries take on 'Goggle Games'
"I think the target was to kind of execute a solid race on our behalf and then wait for the mistakes to come towards us, and I think that's what we did," De Vries reflected. "It was not enough for points, but I think it was a solid race regardless.
"We need to see what happened in this medium stint, because the beginning was very strong and then I picked up graining, which then cleared again towards the end and then we picked up pace and we were actually very competitive.
"It was a bit of a yo-yo effect in that stint, but overall a solid race with very, very challenging circumstances at the end, when we put the inters on."
Having entered the weekend with question marks over his future after a difficult start to the campaign, De Vries was pleased to build some confidence as he underlined the challenge of competing in F1.
READ MORE: 'I'm human, I make mistakes' – De Vries addresses speculation about AlphaTauri future
"I think this weekend really showed, at least myself, that this is such a different game than any other series," he added. "You've got to be so patient, constantly chipping performance away and evolving the car with the evolving track conditions. [It's] not an easy game!"
AlphaTauri remain ninth in the constructors' standings after Monaco, with Tsunoda (having scored the squad's two points to date) and De Vries sitting 16th and 19th respectively in the drivers' battle.