'My worst Friday for a long time,' says Norris despite P3 in second practice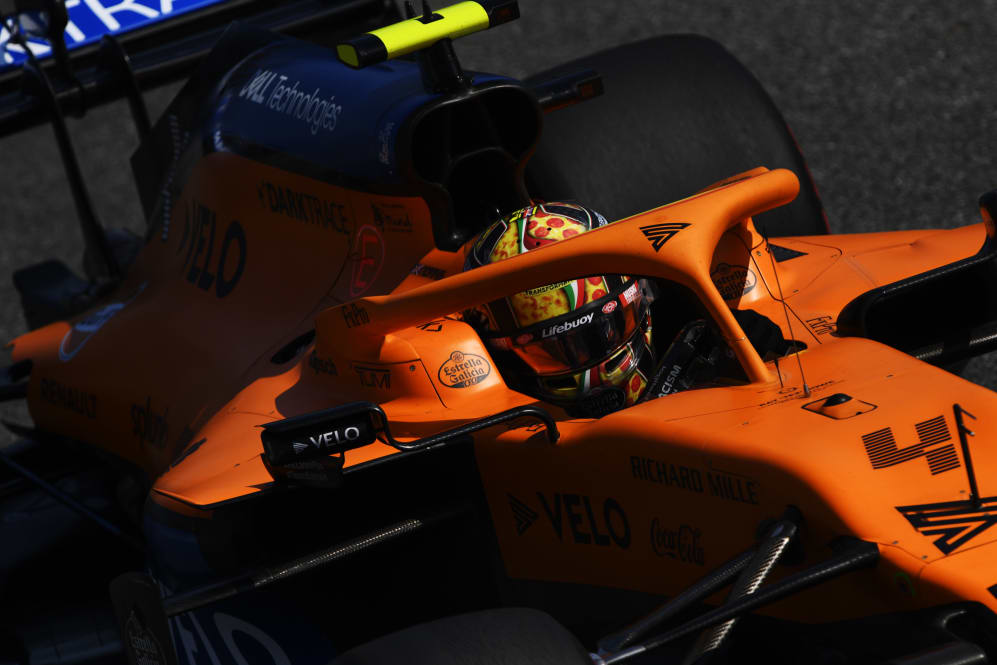 He may have finished Free Practice 2 for the 2020 Italian Grand Prix in third, and as the driver to get closest to the rampant Mercedes pair – but McLaren's Lando Norris was far from happy with his Friday, after power unit issues limited him to just 19 laps in FP2.
After finishing FP1 with the eighth fastest time, Norris was hampered with an Energy Recovery System deployment issue on his MCL35 in second practice which consigned him to the garage for much of the session.
But after McLaren cured the issue and sent him out, Norris was able to take the third fastest time of the session – although he was more concerned by his car's gremlins than any headline-grabbing times…
FP2: Hamilton heads Bottas as Norris takes impressive third in second practice at Monza
"It was probably my worst Friday for a long time," was Norris' assessment at the end of the day. "Too much time in the garage today really.
"I only did really five or six laps at the end of the session because we had some engine problems and only just about got it fixed for the end of the session. So not perfect because it puts me quite a bit on the back foot, mainly for Sunday because I didn't do any high fuel running – so it's not ideal.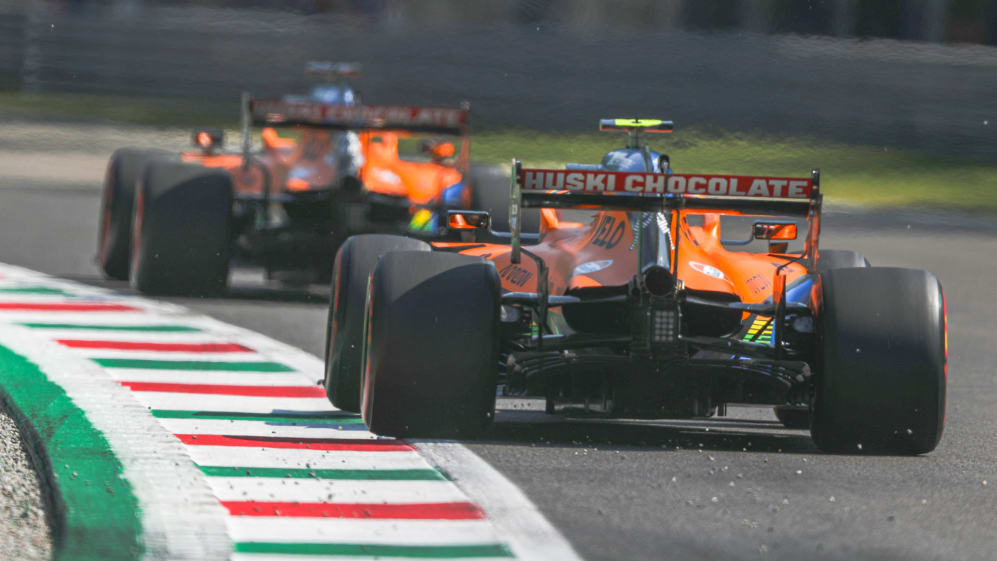 "I need to do a bit of catch up tomorrow in FP3, maybe try and do some high fuel and low fuel [runs], which I think will compromise my feeling a little bit going into the quali, so we'll have to see. Not the perfect day."
However, asked how he felt the rest of the weekend should go from a pace-perspective for McLaren, after Carlos Sainz backed up the team's strong performance by finishing FP2 in P6, Norris replied: "It should be positive. I don't think P3 today is anything to be happy about. It's not bad at the end of the day, but [Daniel] Ricciardo was quick, [Max] Verstappen was quick… so I expect them to be ahead tomorrow, but we have a chance.
VOTE: Which driver has the best special-edition helmet for the 2020 Italian GP?
"It's a track where you can overtake reasonably well – still not easy, but reasonably well – and also that comes a lot down to race pace, so we'll see. I don't think our race pace is terrible, I think it's one of our better weekends, and we just need to make sure we make the most of qualifying to be in a good position come the race.
"But it's going to be close. Everyone looks really quick. We still don't know what engine modes everyone's running from tomorrow in qualifying and how much more everyone's got in the bag from today so still a little bit unknown compared to other teams, but we'll find out tomorrow."
Sainz, meanwhile, declared himself "pretty encouraged" with his pace on Friday, adding: "I feel like we are on top of the car and the set-up so far and happy with how Friday has gone, pretty smooth."
But the Spaniard was preparing himself for "chaos" on Saturday, following the extraordinary scenes during last year's qualifying for the Italian Grand Prix, which saw the majority of the Q3 runners miss out on their final flying laps after crawling around the track on their out laps.
READ MORE: 'It's going to be a nightmare' – Hamilton braced for more qualifying shenanigans at Monza this year
"You can see even in FP2 where you don't really need a tow, everyone is practising the tow," said Sainz, who survived a small off at the first Lesmo in the session before ending up 0.224s adrift of Norris.
"So it's clear that everyone's going to be looking for slipstreams, and it could create a bit of chaos I think. As long as we can all do our qualifying laps, messing around with tows is part of the show. I don't care if it's too much of a show but I think what we all want is safety."