Feature
NEED TO KNOW: The most important facts, stats and trivia ahead of the 2023 Qatar Grand Prix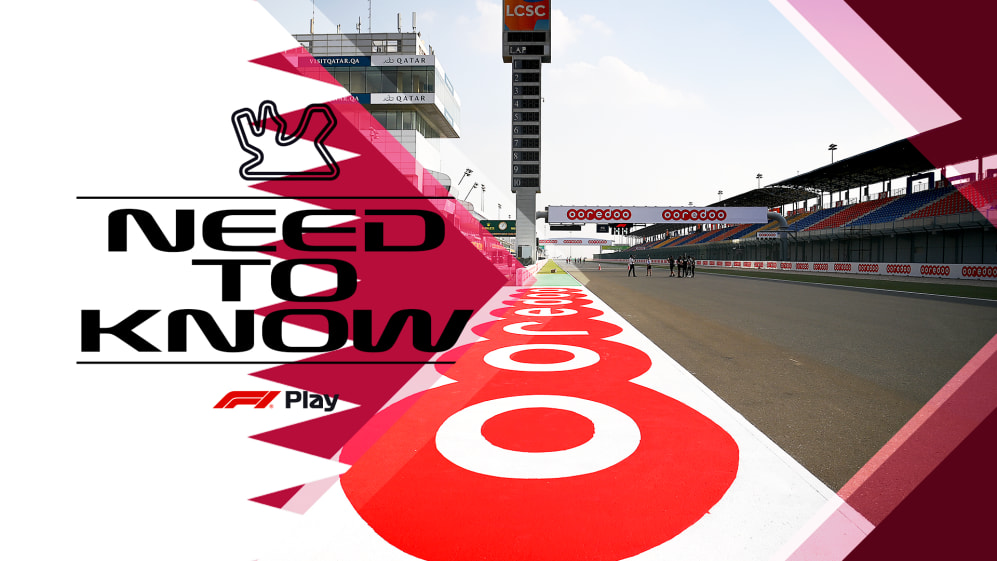 After the Singapore/Japan double-header, F1 stops off in the Middle East for the Qatar Grand Prix. Ahead of the event at the Lusail International Circuit, Need to Know is your all-in-one guide with stats, trivia, insight and much more. You can also see how fans have voted using our F1 Play predictor game.
With the Sprint format in play, first practice and qualifying will take place on Friday, October 6, followed by the Sprint Shootout and Sprint on Saturday, October 7 and the Grand Prix itself on Sunday, October 8.
DESTINATION GUIDE: What fans can eat, see and do when they visit Qatar for this weekend's Grand Prix
Vital statistics
First Grand Prix – 2021
Track Length – 5.419km
Lap record – N/A
Most pole positions – Lewis Hamilton (1)
Most wins – Lewis Hamilton (1)
Trivia – 2021 represented the first time Qatar had ever hosted an F1 race
Pole run to Turn 1 braking point – 382 metres
Overtakes completed in 2021 – 87
Safety Car probability – 0%*
Virtual Safety Car probability – 100%*
Pit stop time loss – 24.85 seconds
From the previous race in Qatar
FAN VIEW: With a third consecutive world title almost in the bag, Verstappen's dominance is unquestioned, and it's emphasised in the voting for Qatar. According to F1 Play more than 95% of gamers believe the Dutchman will top another podium on Sunday with only McLaren's Lando Norris of his rivals polling more than 1%. Incredible.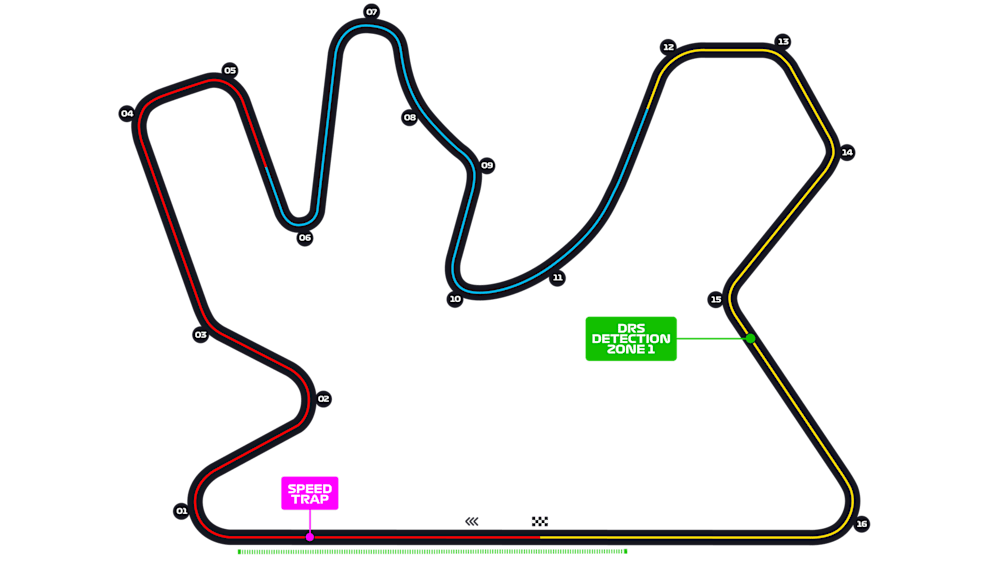 The driver's verdict
Jolyon Palmer, former Renault F1 driver: Qatar is full of medium-speed corners and flowing sections. Given that it's not a huge braking circuit, it's just about finding the optimum downforce level for the car. There's one good overtaking opportunity, and that comes down the lengthy start/finish straight.
We saw a few punctures on the last visit to the venue in 2021, as the kerbs can be quite punishing, so drivers will need to be careful there. But conversely, as it's a night race, that will help the tyres a little bit compared to the afternoon heat.
Last Qatar GP pole-sitter
2021 – Lewis Hamilton (Mercedes)
Last Qatar GP winner
2021 – Lewis Hamilton (Mercedes)
FAN VIEW: Max Verstappen's 'slump' lasted precisely one race as the Dutchman once again met his Kryptonite in Singapore. He was dominant again in Japan and F1 Play gamers believe he will continue in similar fashion in Qatar this weekend. More than 90% expect him to be the fastest man over a single lap.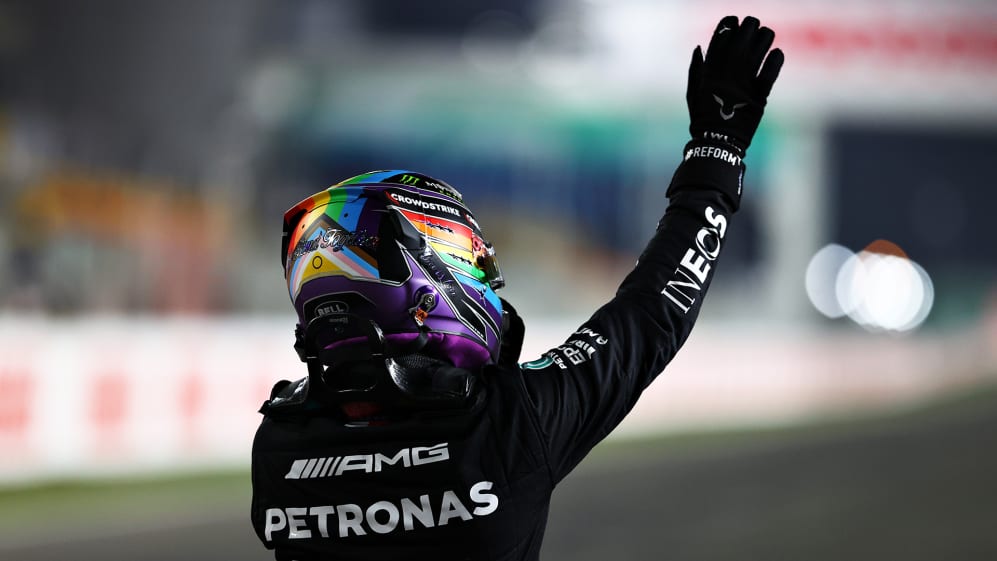 Strategy and set-up keys
Bernie Collins, former Aston Martin F1 strategist: As highlighted above, Qatar features on the F1 calendar for only the second time, meaning there will be lots still to learn for the drivers and teams, while the Sprint format returns this weekend, bringing its own set of challenges.
With the track relatively unused, there will be plenty of improvement as the weekend develops, but a balance needs to be found between the hotter afternoon sessions and cooler dusk outings – when qualifying and the race will take place.
IT'S RACE WEEK: 5 storylines we're excited about ahead of the 2023 Qatar Grand Prix
Mirroring Japan last time out, Pirelli have chosen the C1, C2 and C3 compounds from their range, with high tyre demands around the lap leading to high tyre degradation – these two factors promoting a two-stop strategy.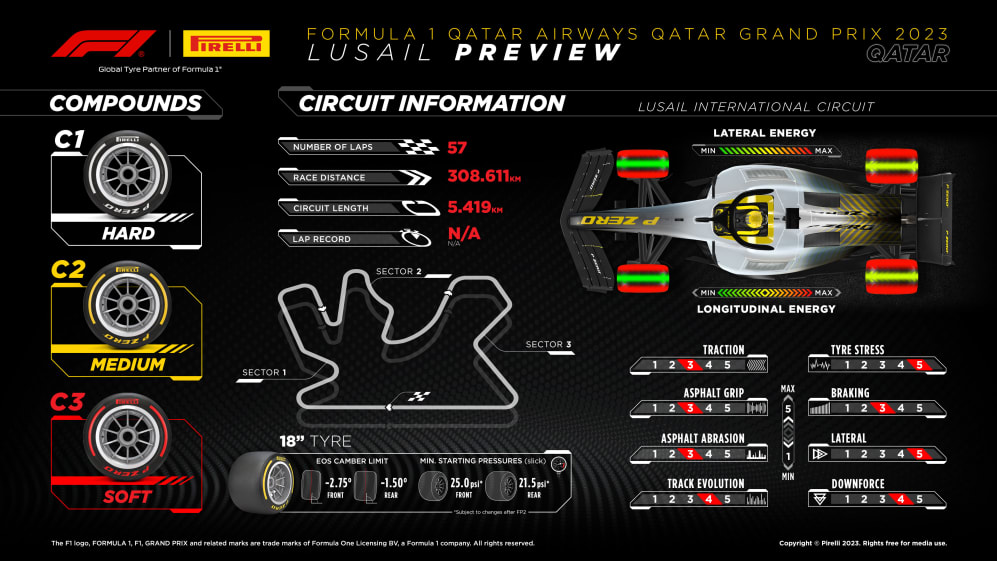 During the 2021 race, it was extremely close between one and two-stop approaches, taking into account the third longest pit loss of the season (almost 25 seconds). Many drivers attempted long stints but tyre wear and degradation forced extra stops.
We saw four drivers encounter tyre issues in 2021, leading to retirements for Valtteri Bottas and Nicholas Latifi. Pirelli put these down to aggressive kerb running, meaning considerations are likely to have been made for 2023, not forgetting the new, stronger tyre construction that was recently introduced.
FAN VIEW: With Verstappen expected to win, and his nearest rival being team-mate Sergio Perez, we have a pretty tight race for the remaining podium spot/spots on F1 Play. The McLaren pair of Norris and Oscar Piastri, Lewis Hamilton of Mercedes and Charles Leclerc and Carlos Sainz of Ferrari are all well supported.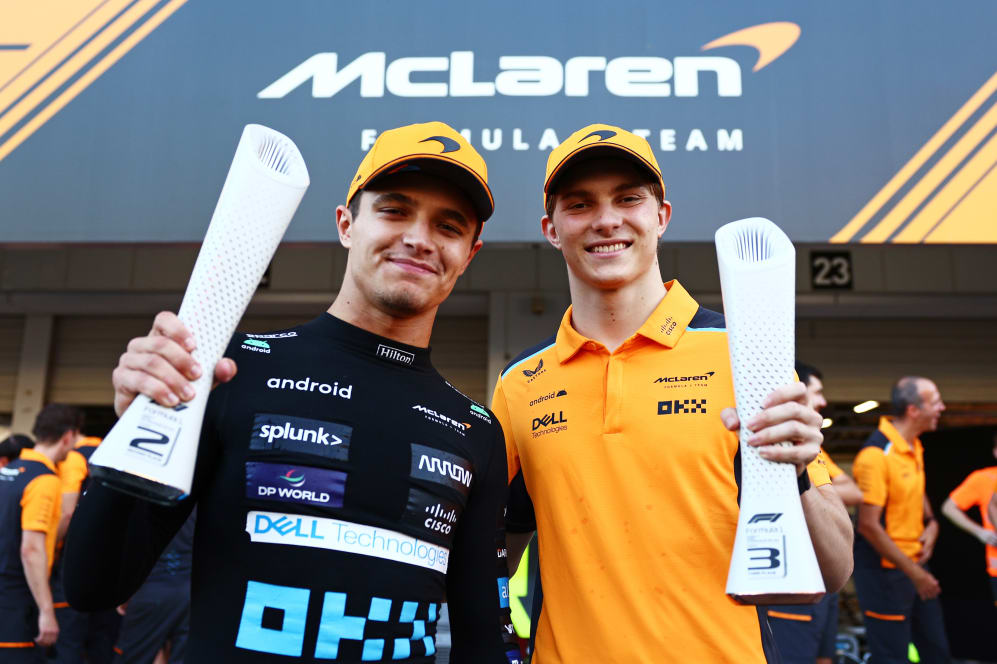 Current form
Max Verstappen and Red Bull bounced back from their Singapore slump with an emphatic performance at the Japanese Grand Prix, charging to pole position and victory and wrapping up the 2023 constructors' championship in the process.
As F1 moves on to Qatar, Verstappen now has his first – and very clear – chance to seal the deal in the drivers' standings, a triumph that would see him move onto three world titles and level with a host of legendary names.
F1 NATION: Verstappen goes for a third title, the battle for second and the possible return of Ricciardo – it's our Qatar GP preview
McLaren will be one team looking to spoil the party, having claimed back-to-back second-place finishes with Lando Norris, and their first double podium of the season at Suzuka, with the MCL60 seemingly going from strength to strength.
So significant has McLaren's progress been that they are now within 50 points of fourth-placed Aston Martin in the constructors' battle, while Ferrari and Mercedes – a step away from the fastest two teams in Japan – continue to fight it out over second position.
Even though the second of two world titles is likely to be settled under the lights of the Lusail International Circuit this weekend, there's still plenty to play for in the scraps above and throughout the rest of the field.
FAN VIEW: Despite Aston Martin fading in recent weeks, Fernando Alonso remains a strong choice with gamers on F1 Play to get among the points in Qatar. There is also some support for Alex Albon (Williams), AlphaTauri's Yuki Tsunoda and the Alpines of Pierre Gasly and Esteban Ocon.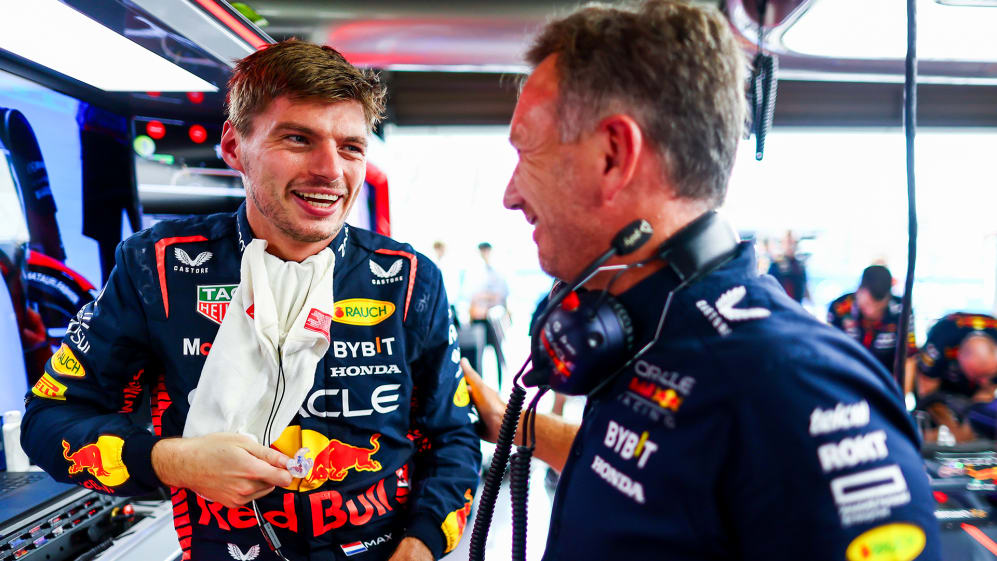 2021 Highlights
With Qatar having hosted just one F1 race to date, we present highlights from the 2021 encounter to whet your appetite for this weekend's event. Hit go in the video player below to relive the action...