New Mercedes racer Russell believes 5 teams could fight for title in 2022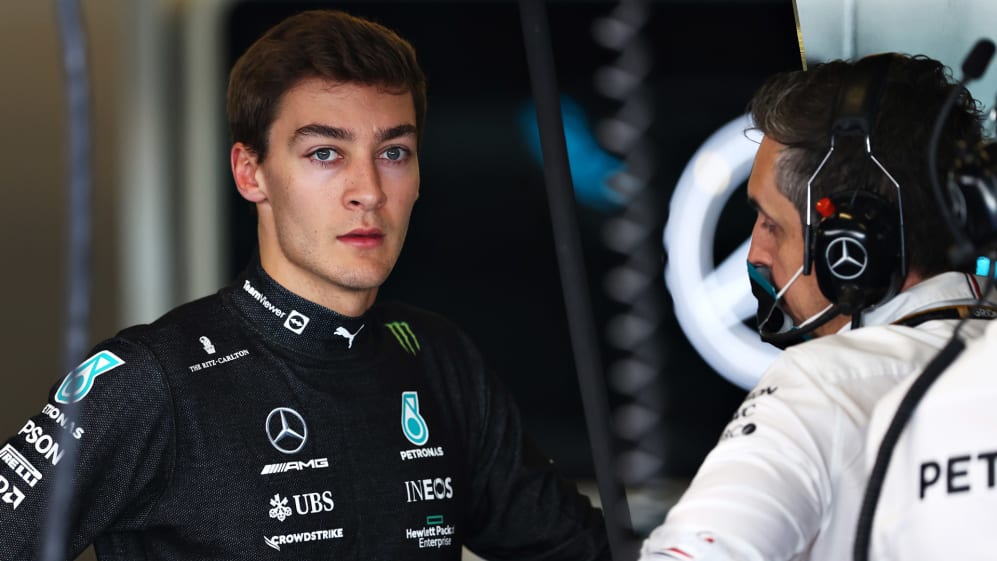 Newly-minted Mercedes driver George Russell considers the constructors' championship to be a wide-open contest in 2022, as the freshly-signed ex-Williams racer said it could be a five-way fight for the title this season.
The Silver Arrows may have taken a record eighth consecutive constructors' championship in 2021. But Russell, who'll be replaced at Williams by Alex Albon in 2022, said that the new era of Formula 1 could see teams such as McLaren and Ferrari – both of whom sparred at the top of the midfield in 2021 – take the fight to Red Bull and Mercedes.
READ MORE: 10 things every Formula 1 fan should be excited for in 2022
"A team like Ferrari that have been through a difficult period for the last two years are going to be so hungry, especially with this new rule change, to come back fighting, similar to McLaren as well. These teams have got the infrastructure, the talent within the engineering department, with the drivers as well, to really fight," said Russell at the end of 2021.
"I truly believe there are five teams all capable of really doing something special next year, so you've got to be absolutely on it, and I think development is going to be absolutely key [in 2022]."
A host of rules changes combined with the cost cap mean that the new, more raceable F1 cars could see other teams join the title fight.
READ MORE: 'P3 not our target' says Binotto – but 2021 result gives Ferrari 'self-confidence' for 2022
And Russell – who ran for Mercedes in the end-of-season Abu Dhabi test, an experience he described as "strange" – concluded by saying a season-long development war will determine the winner this season, not just whichever team hits the ground running in Bahrain.
"It's not going to be whoever has the fastest car [at testing or the first race]; it's whoever manages to understand the car well and can develop and build from those foundations throughout the year," he said. "And I think all of the teams are going to make big progress from race one to the end of the season."