New Red Bull recruit Perez says conversations with Adrian Newey 'like talking to a racing driver'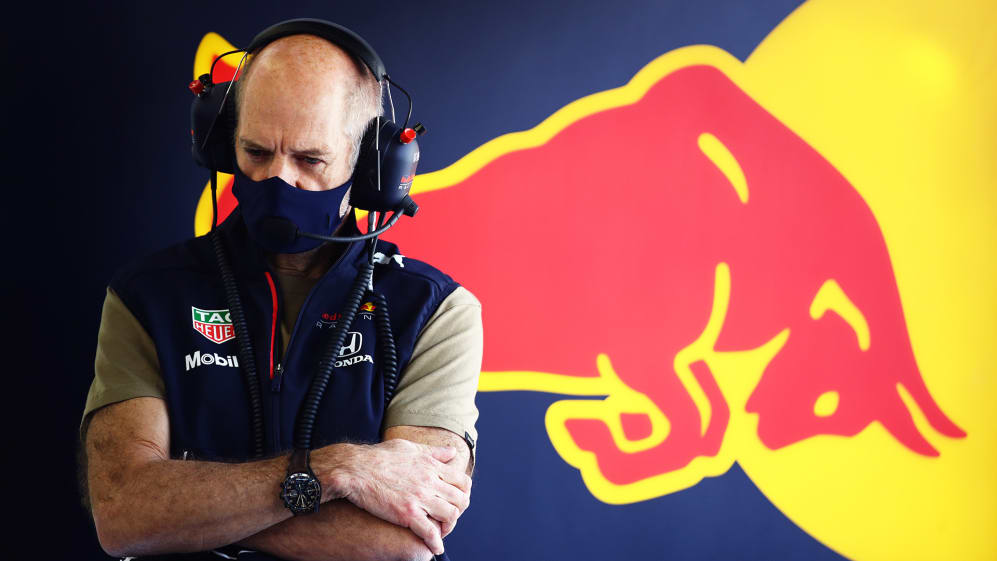 Sergio Perez's move to Red Bull for 2021 has brought him into direct contact with one of the greatest engineering minds ever to grace the F1 paddock – the one and only Adrian Newey. And Perez said he'd already been impressed by his conversations with Red Bull's Chief Technical Officer in his short time with the team.
Perez is preparing for his debut for Red Bull at the Bahrain Grand Prix, having moved over to the team to partner Max Verstappen for 2021, after seven seasons spent at the Force India/Racing Point squad. And speaking on Formula 1's official podcast Beyond The Grid, Perez said that one of the perks of signing for Red Bull had been getting to know Newey, whose cars have won 10 constructors' championships since 1992.
READ MORE: 'I've got absolutely nothing to lose' – Perez on why he's not fazed by the challenge of facing Verstappen at Red Bull
"[Adrian's] such a competitive guy – he's a pure racer, a racing driver, and he really wants to make this work," said Perez. "You can spend good time with him because he's obviously a very clever guy, but he's also a racing driver. When you talk to him, you feel like you are speaking to a racing driver that has driven the car.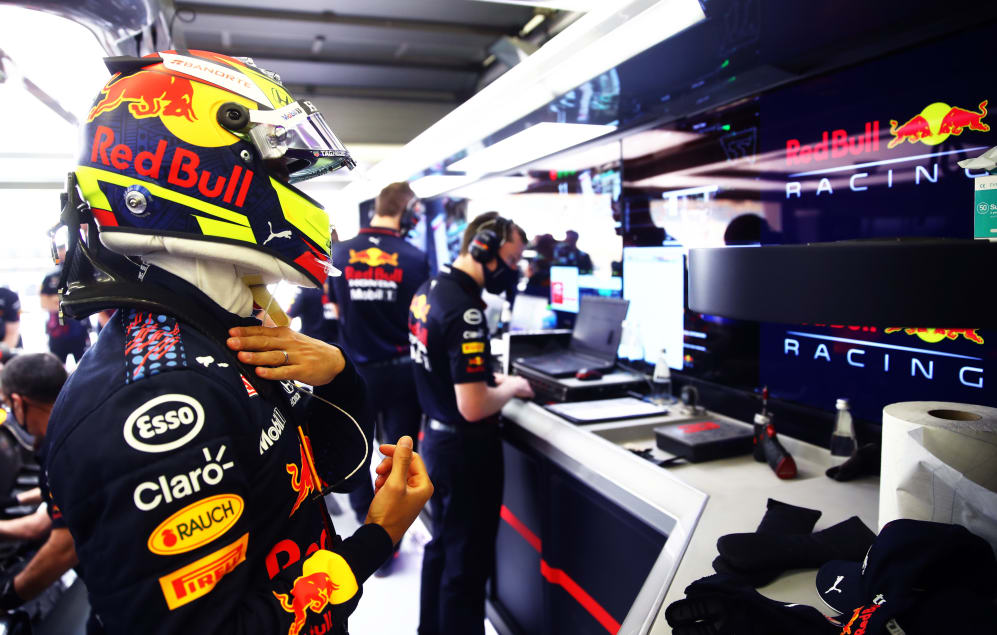 "It's like, in a way, talking to Max," added Perez, "because he knows what's going on, he knows what's happening with the car, he knows what tools you can use, and that's pretty impressive to be honest from Adrian."
READ MORE: Perez explains how he's having to adapt to 'totally different' RB16B after switch from Racing Point
Newey has indeed built up substantial experience as a racer in his own right, having competed at the Le Mans 24 Hours and the Goodwood Revival, as well as testing his own Red Bull RB5 and Leyton House CG901 designs – with Perez relating a story of Newey's renowned fearless behind the wheel told to him by Red Bull Team Principal Christian Horner.
"I just heard from Christian that… once they took him to Silverstone to test [an F1 car]," said Perez, "and he's 100% fearless. It was a bit damp, I think it was into Copse, and he definitely tried to go through it flat, and the car was moving around. He's just a very confident race driver… He must trust a lot his driver capacities!"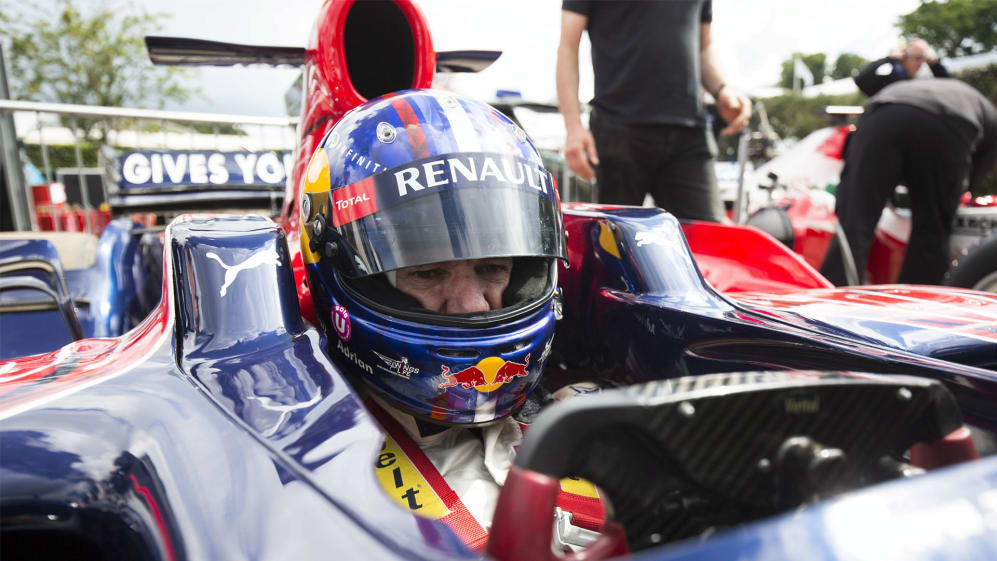 Perez now faces the prospect of his first ever race weekend with Red Bull at the Bahrain Grand Prix – and he admitted that moving to a new team after spending so long in the Force India/Racing Point camp had been "weird", adding: "You've been for seven years with the same people and it is a change.
"But it is a change I've enjoyed a lot. I have come to a great team, the team has welcomed me massively, and it's been a very enjoyable experience to work with these people."
READ MORE: Red Bull would be 'stupid' to write off Mercedes threat in 2021, says Verstappen
Listen to the full episode of Beyond The Grid featuring Sergio Perez in the player below.