Red Bull would be 'stupid' to write off Mercedes threat in 2021, says Verstappen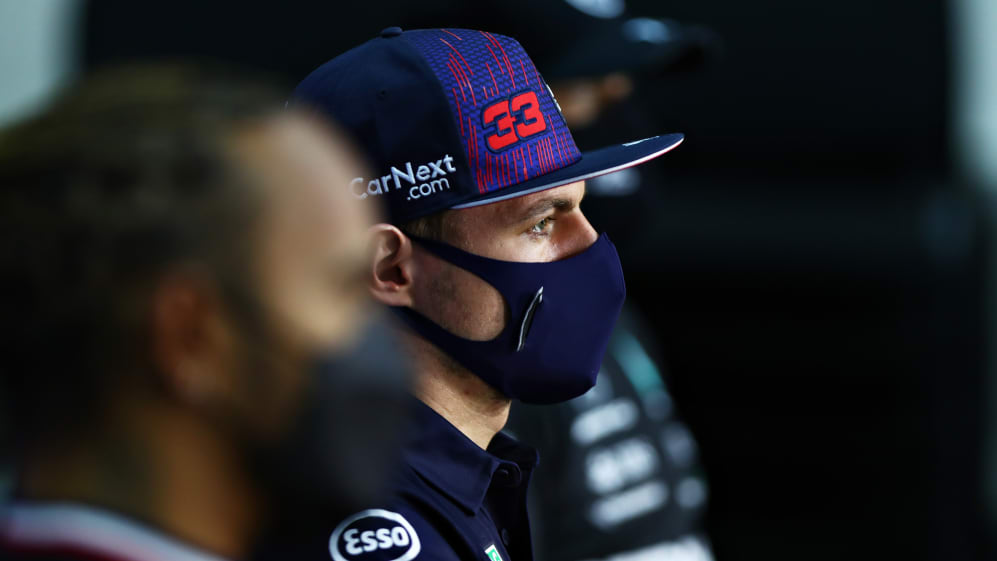 There are no prizes for performing best at pre-season testing – but if there were, Red Bull would have got the biggest cup this year, with the team setting the fastest lap of the three days in Bahrain as rivals Mercedes struggled. But Max Verstappen for one is refusing to get caught up in the hype as he prepares for the 2021 season to get under way.
The contrast in performance between Red Bull and Mercedes at pre-season testing was marked, Red Bull running near-faultlessly as Verstappen finished the final day with the fastest lap of all, while Mercedes suffered both technical gremlins and driveability issues on their new W12, leading Lewis Hamilton and Valtteri Bottas to suffer several spins and off-track moments between them.
READ MORE: Verstappen hails best ever pre-season test for Red Bull after posting fastest lap in Bahrain
But while commentators were licking their lips as Red Bull looked as dominant in pre-season testing as they ever have in the turbo-hybrid era, Verstappen said that discounting Mercedes in 2021 would be "stupid".
"For sure the test was a positive start for us and you can always be happy when you get that number of laps in and get a good understanding of the car," said Verstappen. "But it doesn't say anything about pure performance. I know people are excited and think we are just saying this, but Mercedes are still the favourites – how can they not be when they have won seven world championships in a row?
"I'm sure Mercedes also want people to think we are the favourites and put the pressure on us," he added. "But we are just focussed on ourselves. You can be sure that everyone in this team and at Honda is pushing to beat them and anyone else who may be quick this year. I see every season as a new opportunity to beat them, but we would be stupid to expect that fight to be easy and look at testing and think we are ahead.
"I personally can't wait until we are all pushing in Q3; that is when you will see everyone at full power with low fuel," Verstappen concluded. "That is the time to see who developed performance-wise and then in the race we will see who can keep that performance over a race distance. Let's hope we can be good at both."
READ MORE: 'I've got absolutely nothing to lose' – Perez on why he's not fazed by the challenge of facing Verstappen at Red Bull
Another reason for optimism in the Red Bull camp is the arrival of Sergio Perez from Racing Point for this season, with the Mexican appearing to get up to speed with the demands of the RB16B – with its new Honda power unit – quicker than either Pierre Gasly or Alex Albon have managed in the previous two years, and looking well-placed to supply much-needed support to Verstappen in 2021.
And Perez said that he couldn't wait to make his racing debut for the team, in what will mark his first truly competitive drive in his Formula 1 career.
"This is what I've been dreaming of – I can't wait," said Perez. "I'm really, really excited to see some fans at the track, to finally get to race – I'm looking so much forward to it. I'm going to approach things very relaxed and just deliver to my maximum and we'll see where we end up.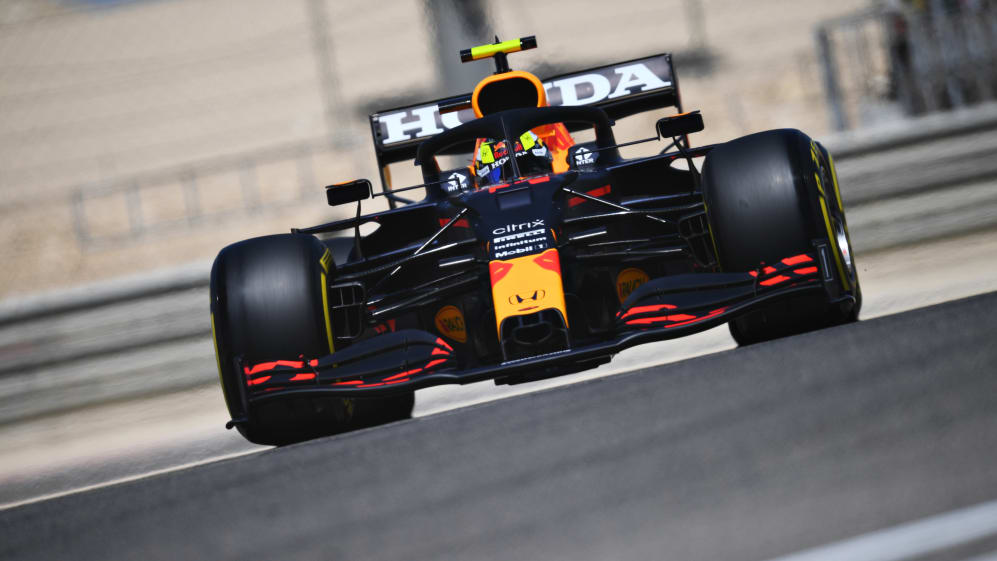 "[My pre-season] was really positive," he added. "There was a very limited amount of testing, especially considering the amount of things we have to run through and check, but I think we prepared well as a team and I look forward to my first race with Red Bull.
"It's going to be a process for the first couple of races, just to learn as much as possible and to get up to speed quickly, so we can be in a good position for the season."
READ MORE: Perez explains how he's having to adapt to 'totally different' RB16B after switch from Racing Point
Verstappen and Perez will hit the track for the 60 minutes of Free Practice 1 when the Bahrain Grand Prix weekend gets under way on March 26.