'No way' Imola Safety Car crash will change my approach, says Russell
At Imola George Russell followed in the footsteps of Romain Grosjean and Valtteri Bottas by crashing behind the Safety Car – but the Williams driver stressed that the collision wouldn't make him drive more cautiously for the Turkish Grand Prix nor beyond.
The 22-year-old Briton called it a "stupid mistake" as he crashed behind the Safety Car during the Emilia Romagna Grand Prix, having lost control while trying to warm his tyres. And ahead of this weekend's race in Turkey, he revealed that he apologised to the Williams team in a letter he sent after the Grand Prix in Italy.
READ MORE: Russell's Safety Car crash looked silly, but it's easier to do than you might think – trust me
"We're all racers, we're all here to push the boundaries and in doing that mistakes will come along and it also made me think, 'should we fear mistakes?' And I don't think we should, so this is what I said to them [Williams]," Russell said in Turkey.
"I think: do I regret what happened? Absolutely. Will it change my approach this weekend and moving forward? No way, and we're all here to push the boundaries because we're all racers and that's what we do when we go racing," he said.
However, having failed to score a point in any of his 34 starts for Williams, Russell admitted that the "cautious approach" could have fared him well at Imola, where team mate Nicholas Latifi narrowly missed out on a point with a P11 finish.
"I think following that mistake it gave me a bit of time to think about almost the racing approach, and racing rewards risk takers, but it also sometimes rewards a more cautious approach.
READ MORE: Hamilton, Grosjean and other F1 racers rush to console Russell after Imola mistake
"And I think last weekend, perhaps, or probably most likely, I would have come away with a result had I taken the more cautious approach.
"But it then made me think 'where do you draw the line?' Do you be more cautious on your quali lap, do you be more cautious with the set-up? Do you be more cautious with the pit stop…?"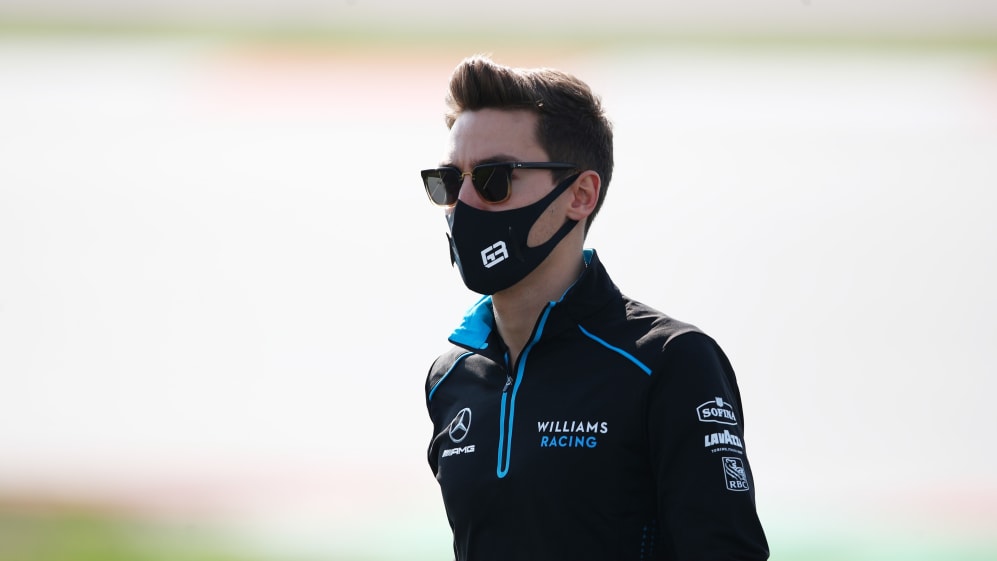 Russell clarified that he often sends letters to the team outlining his opinions after a race weekend.
"I mean it wasn't necessarily an apology letter; it was more a letter to the team where I often send my thoughts and views to them and it was firstly apologising for the mistake I made which was, I felt, unacceptable from my side," he explained.
While Williams may have made great strides this season, they are still looking for a first point of 2020. Will they find it in Turkey?
READ MORE: How Lewis Hamilton can win his 7th F1 title this weekend – and what Bottas needs to do to stop him