Norris bats away speculation over his F1 future as he denies McLaren are in 'crisis'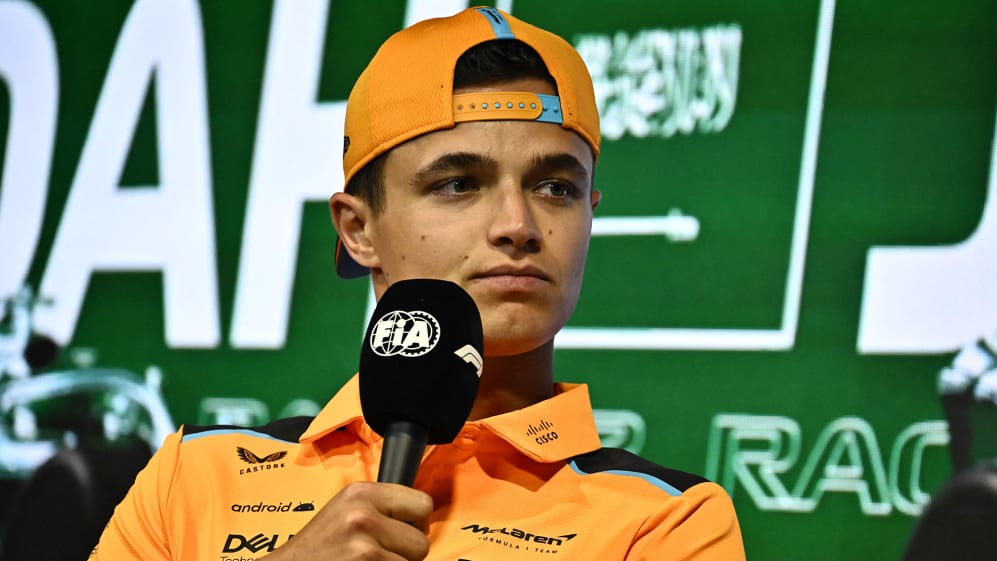 Lando Norris faced several loaded questions from the media on Thursday as the F1 paddock gathered for the Saudi Arabian Grand Prix, covering both his future plans and McLaren's early-season problems.
After a compromised testing period, McLaren went on to endure a challenging first race in Bahrain, losing their drivers in Q1 and Q2, suffering a DNF with Oscar Piastri and facing race-long trouble on Norris's car.
READ MORE: 'Good pit stop practice for the mechanics' jokes Norris after being forced to pit six times with power unit issue in Bahrain
With Norris pitting six times to manage a pneumatic pressure leak en route to 17th, two laps down and the last of the finishers, it served only to add concerns about reliability to questions over their missed performance targets.
However, asked about McLaren's difficult start to 2023 in Saudi Arabia, and whether the team are now facing a crisis, Norris brushed off the suggestion and expressed confidence over the issues he and Piastri faced being fixed.
"Everyone makes it sound a lot worse than it is. Calling it a crisis? It's far from that at all, and it's nothing close to it," Norris commented.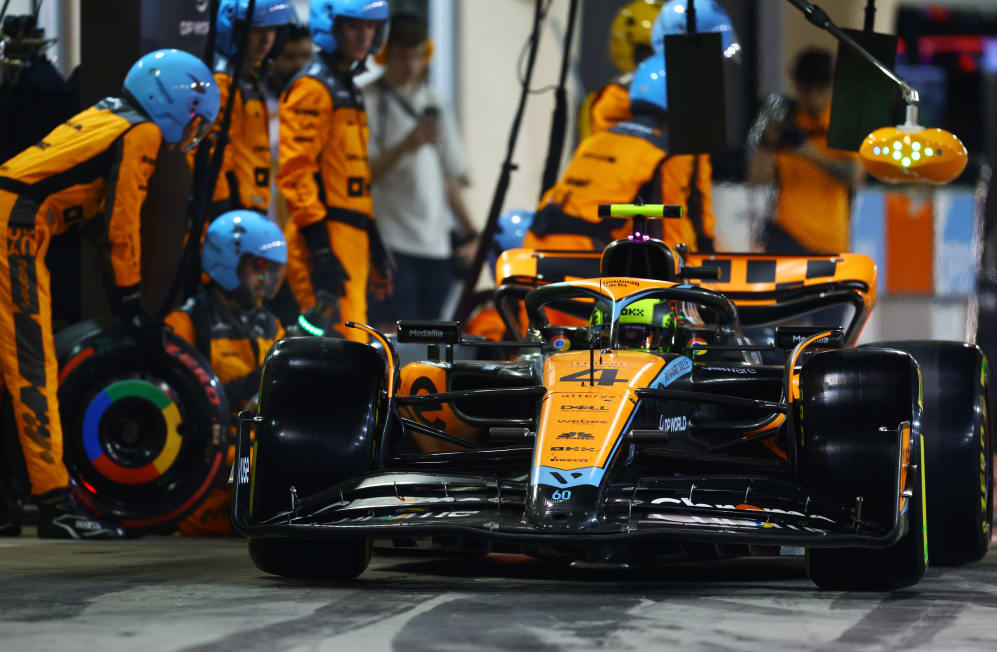 "We're confident we can get some good points, I would say, this weekend. I think it's a close fight with Alfa [Romeo], and a lot of those teams… towards the top four teams it's a very big jump. But I'm confident we can be in that fight; I don't think we're that far away.
"It was made very clear very early on that we're far from where we want to be, for McLaren's expectations, and who we are as a team; we're far from where we want to be, but we have a very clear plan.
READ MORE: McLaren Team Principal Stella expecting Piastri to become 'one of the best drivers on the grid'
"I think it's very clear from everyone back at [the McLaren Technology Centre] and here what we need to achieve and want to achieve, it's just going about setting it and achieving it, which is our next goal."
Norris was also asked about media reports over his future – and links to the likes of Ferrari and Mercedes – amid McLaren's struggles, but he was similarly quick to play those down.
"I guess I'm at a point where [the rumours don't] affect me in any way. I'm, I guess, fine with it to an extent, apart from when it's just complete BS that people try and come up with, and completely fake stories that people make up," he said, having last year signed a contract extension to stick with McLaren through 2025.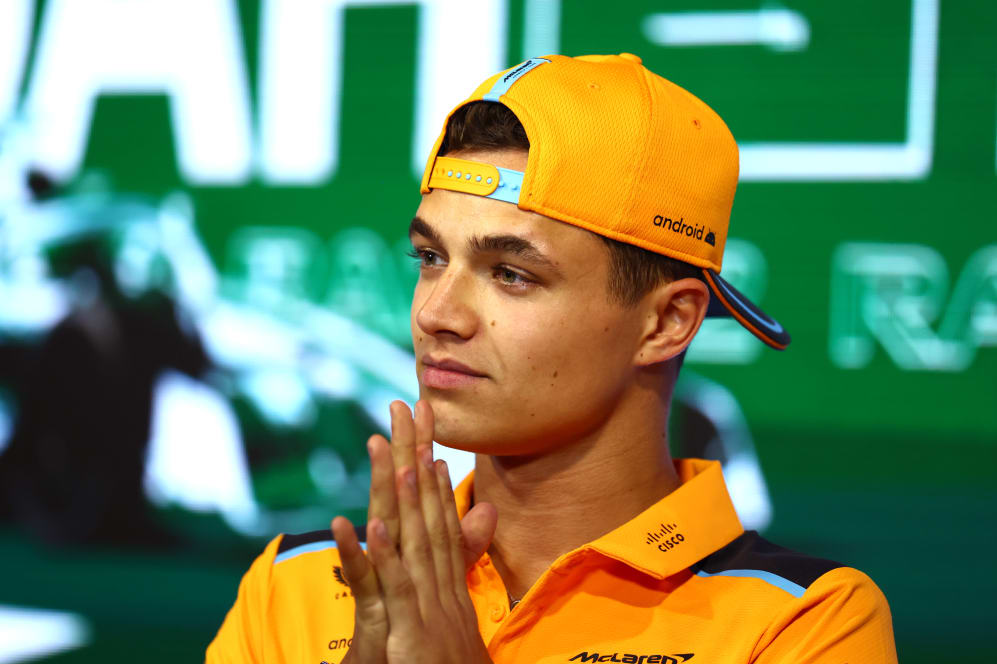 "To a certain point, harsh criticism is acceptable, it makes sense. You don't like it when it's too much and people in the team start to get affected by it. Especially because maybe for some of them, they don't understand so much, or don't know so much the truths.
"I think we do a good job within the team, within McLaren, explaining things to people, telling them what's going on, explaining my side of the story, things that are going on with me, things that are going on within the team.
READ MORE: Horner confirms McLaren have expressed interest in Red Bull engines from 2026
"It's tough, it's the world we live in, it's just media. It's just what you've got to deal with sometimes. I'm fine with it, the team are fine with it."
McLaren head into this weekend's Saudi Arabian Grand Prix as one of three teams – along with AlphaTauri and Haas – yet to get off the mark in the constructors' standings.