Norris blasts Ocon for 'dangerous' out lap at Spa after qualifying P10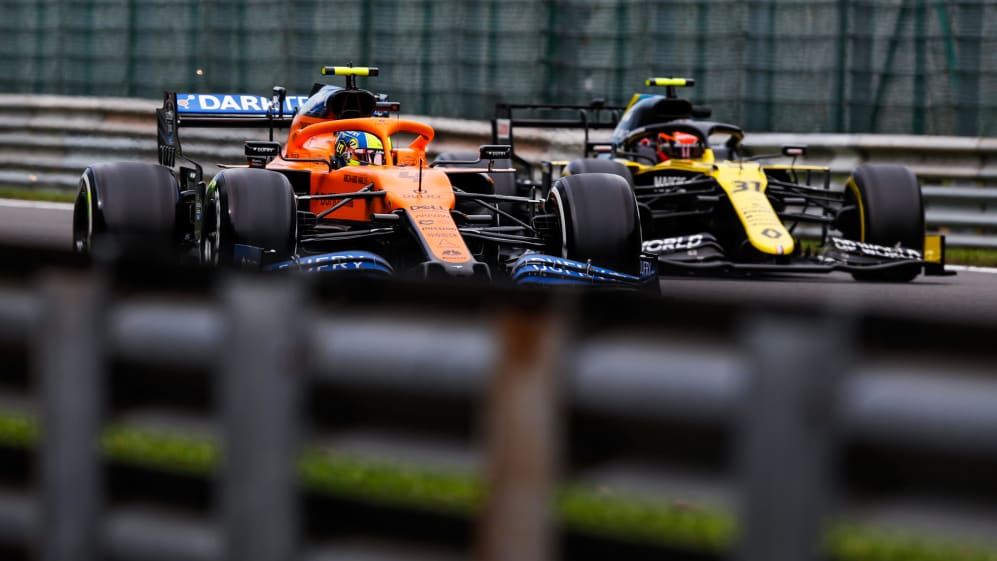 Lando Norris will line up a respectable P10 for the 2020 Belgian Grand Prix, but the McLaren driver felt that he could have been even higher up had the Renault of Esteban Ocon not been going "extremely slowly" on his out lap, costing Norris a chance to slipstream his way to a loftier grid slot.
Despite being the longest track on the calendar at 7.004km, qualifying at Spa-Francorchamps saw the drivers tightly bunched and jostling for position ahead of their final flying laps in Q3, with Ocon seen to come to a near standstill on his out lap, forcing Norris to overtake him – a move which Ocon defended after the session.
Qualifying report: Hamilton storms to Spa pole as both Ferraris are knocked out in Q2
"Everyone's on a hot lap so there's no real rule," said the Frenchman, after putting his Renault P6 on the grid. "If there's no car coming fast behind you, you can slow down pretty much. It's not a blind place where we were slow, so there shouldn't be any problems.
"I understand that he's a bit upset because he didn't have a tow on that one; I used his, so that was pretty well managed from me and the team!"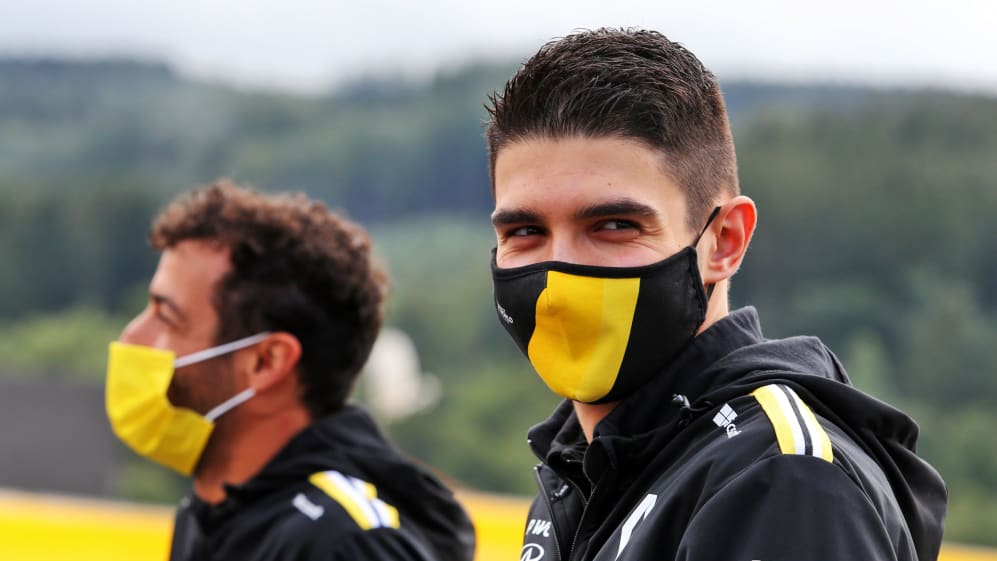 But while Norris conceded that the issue was "probably a grey area" (although Article 27.4 of the Sporting Regulations states that "at no time may a car be driven unnecessarily slowly") the peeved British driver still termed Ocon's driving as "dangerous" after qualifying.
"I'm disappointed with P10 because it could have been more," he said. "I was behind the Renaults [on the out lap], and they were going extremely slowly. You're not allowed to really go that slow unnecessarily anyway and he did, so I had to pass them and therefore I just didn't have any slipstream.
READ MORE: Hamilton says Chadwick Boseman inspired him to 'drive to perfection' as he dedicates Spa pole to late actor
"It's understandable if you're in the last corner and everyone's backing up, because that's the way it is. But stopping at the exit of a corner like that isn't allowed, so hopefully he gets whatever should get done to him.
"It's probably a grey area," Norris added, "because you can do it in the last corner, but only because you're in traffic and you have to leave a gap to the guy ahead. But in the middle of the racetrack… to go that slowly was just a bit dangerous. That's all I've got to say."
Despite Norris' disappointment, no stewards' investigation about the incident was forthcoming, the Briton ending up three places down on his seventh-placed McLaren team mate Carlos Sainz, with the Spaniard taking the role of impartial adjudicator in the Norris/Ocon squabble.
"It's a bit of a mess here, because you want to target the slipstream because it gives you a lot of lap time in Sectors 1 and 3," he said.
READ MORE: Ricciardo 'stoked' with P4 as he leads Renault's best qualifying of 2020
"But then no slipstream in Sector 2, you fly in the corners, without the tow – you have a lot more downforce and you can go a lot quicker. So you're always trying to find that balance – sometimes we target five seconds, sometimes seven to the car in front, sometimes three, and you're always fighting for that space on the track, and it's quite tricky."
McLaren will now hope for a better race day at Spa-Francorchamps than they had 12 months ago, with the team scoring zero points at the 2019 race after both cars retired – Norris within a lap of taking a career-best (at that point) P5 in the race.