Norris hoping extended acclimatisation period helps on Singapore debut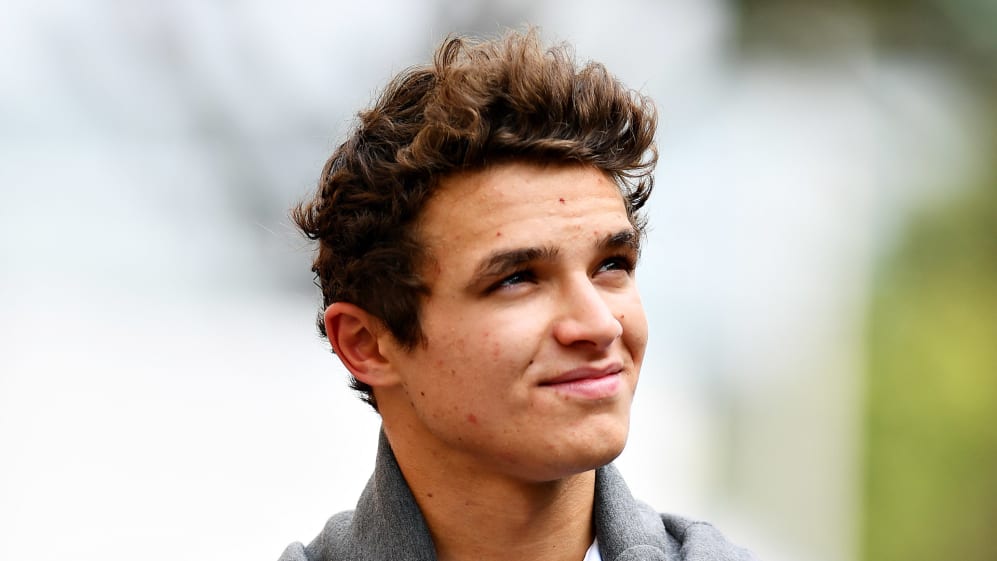 Primed for his first race in Singapore, Lando Norris arrived at the island early in order to get accustomed to the heat and humidity ahead of the Singapore Grand Prix – a race all the drivers acknowledge as the 'toughest of the year'. Will that approach help the British rookie? He certainly hopes so...
Drivers are taking all sorts of measures to handle the heat of Marina Bay Street Circuit including cooling vests with built-in ice packs, and blackout curtains to get over the jetlag. But Norris has taken no chances, having arrived in Singapore early to face the unique challenge of its tropical climate.
READ MORE: Third DRS zone added for Singapore Grand Prix
"I mean, personally, I've been here maybe a bit too long," he joked. "I've been here since last Thursday, not for any reason in particular apart from getting used to the place - cycling the track a bit, getting used to the temperature, the humidity…
"Everyone says this is the toughest race of the year for the drivers… for the concentration you have to have on the track, in combination with the heat, and so on."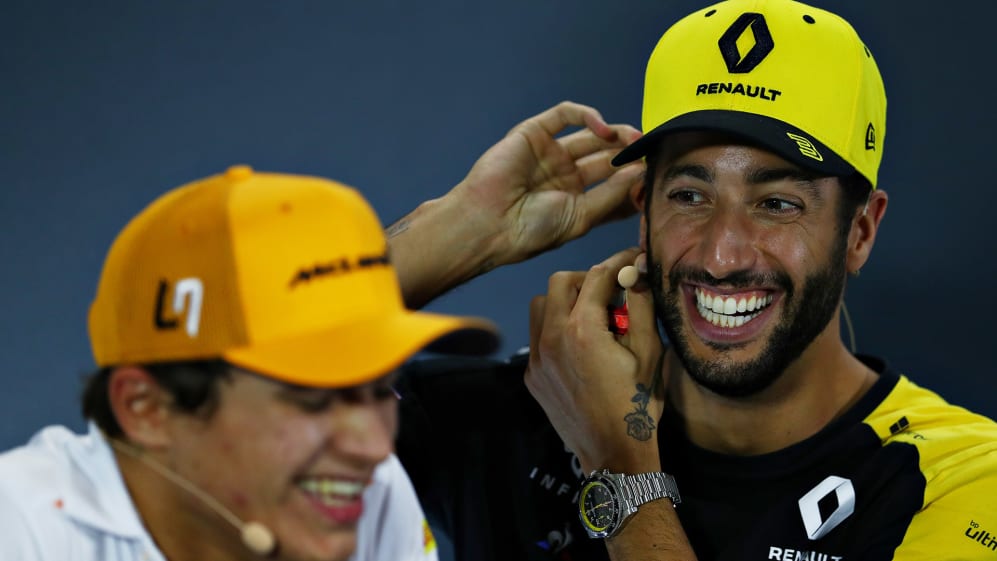 Daniel Ricciardo quipped to Norris: "You're sweating already," as the Renault driver did his best to stoke a fit of giggles during Thursday's press conference. But the temperatures are no laughing matter, around 60 degrees Celsius in the cockpit, with drivers losing 3kg of mass over the race.
"I've done everything I can training-wise but I'll find out on Sunday," said Norris. "Apart from that, with the car, I don't know, I think I want to be hopeful and say it's going to be better than Monza because Monza wasn't the best for us."
READ MORE: Why the only thing splitting Red Bull and Mercedes in Singapore could be the drivers
Post-summer break, Norris has had a difficult period: he injured his leg ahead of Belgium, where he missed out on a best F1 career finish of fifth on the last lap due to an engine failure. Then in Italy, he was forced to start at the back but still managed to salvage a point for McLaren.
"It's not been too bad to be honest, as much as it's been annoying and disappointing, especially at Spa, last lap, I was on for my best result, and at the moment for us as a team we haven't had the best few weekends in a row. Especially after Monza, Renault caught up quite a bit in the championship," he said.
"[I'm] a little bit annoyed, but at the end of the day it wasn't in my control, it wasn't in my engineer's control, it was just something that happens in Formula 1 so you just have to move on."
If Norris can handle the heat in Singapore he'll be hoping to bring McLaren a result that puts Renault – just 18 points behind in the standings – in the shade.
2019
Constructors' standings before Singapore
POSITION
POINTS

4

McLaren

83

5

Renault

65