'Not unrealistic' for Norris to finish P3 in drivers' championship, says McLaren boss Seidl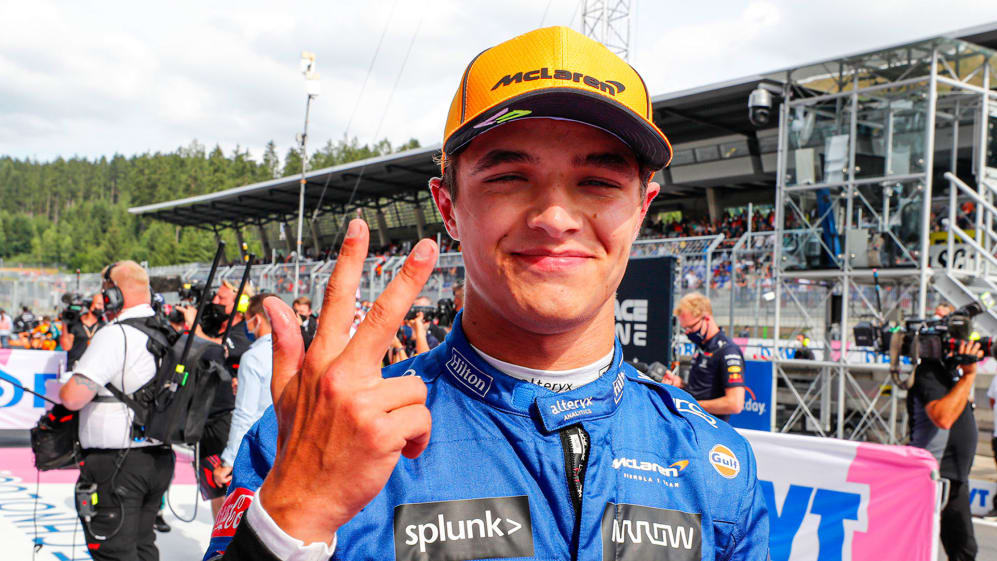 A sterling third season in Formula 1 for McLaren's Lando Norris sees the Briton currently sitting third in the drivers' standings, ahead of both Mercedes' Valtteri Bottas and Red Bull's Sergio Perez. And McLaren Team Principal Andreas Seidl said he wasn't ruling out the possibility of Norris holding onto that P3 until the end of the season.
Norris has taken three podiums already this year, while he might have made it four in the British Grand Prix, had a slow McLaren pit stop not allowed Mercedes to jump Bottas ahead of him for third – Norris having launched himself past the Finn at the red flag restart.
READ MORE: 'I wanted that little bit more' – Norris disappointed after slow pit stop costs him shot at British GP podium
But Sergio Perez failing to score across the weekend allowed Norris back up into the P3 standings spot that he's occupied sporadically in 2021 – with Seidl hopeful of keeping him there for the remainder of the year.
"Down to the strong performance by Lando, together with the team and the competitive car we have this year, we've managed after 10 races to be in P3, so it's not unrealistic to stay there," said Seidl. "Let's see what we can do in the second half of the season.
"Whether it is a realistic target [to stay P3] is difficult to say because the Red Bull car and the Mercedes car is clearly a better car and Valtteri and Checo have shown some great races this year, and also from the past, what they can do," Seidl added.
"Plus, we have to be honest as well, [we need] one time or another for something to go wrong on the Red Bull side or the Mercedes side, because we're not in a position purely on performance to beat them."
READ MORE: Ricciardo relieved to hold off Sainz at Silverstone to register first top-five finish with McLaren
An improved showing from Norris' team mate Daniel Ricciardo at Silverstone, meanwhile – with the Australian registering his first top-five finish for McLaren – allowed McLaren to maintain their advantage over Ferrari for P3 in the constructors' standings.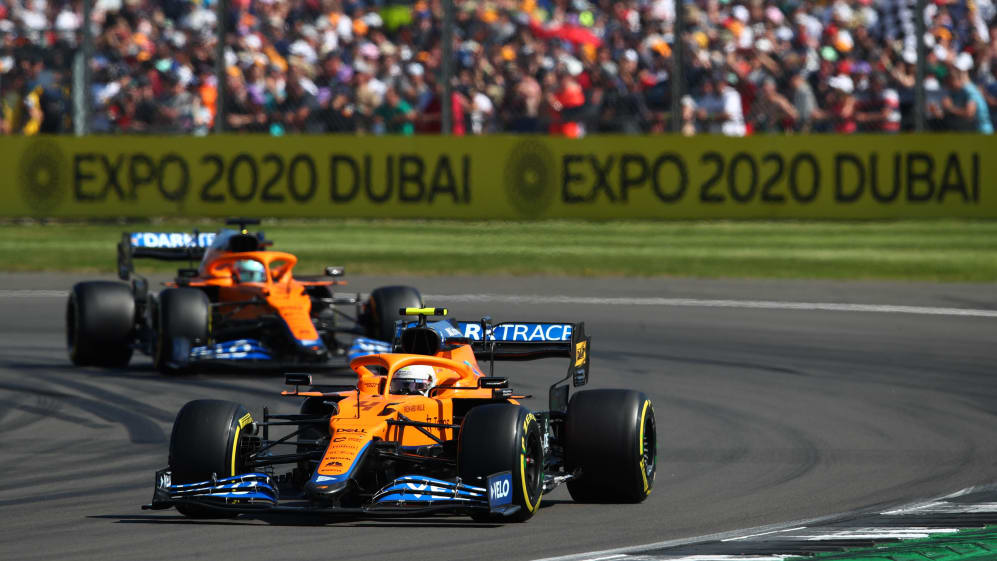 And Seidl praised the weekend from Ricciardo, who's endured a difficult start to life with McLaren, scoring 50 points so far to Norris' 113.
"I'm very happy with the progress Daniel made," said Seidl. "A really good step forward in qualifying on Friday and then managed to pull off some good races which is great to see.
F1 POWER RANKINGS: Which driver was the star of Silverstone?
"As Daniel said also after the race, there's still things obviously to improve to match Lando," added Seidl, after Ricciardo finished 14 seconds adrift of his team mate. "But the important thing is he's making steps, feeling more comfortable in the car in both quali and the race and it was a big step forward compared to previous races, which was good."