Ricciardo relieved to hold off Sainz at Silverstone to register first top-five finish with McLaren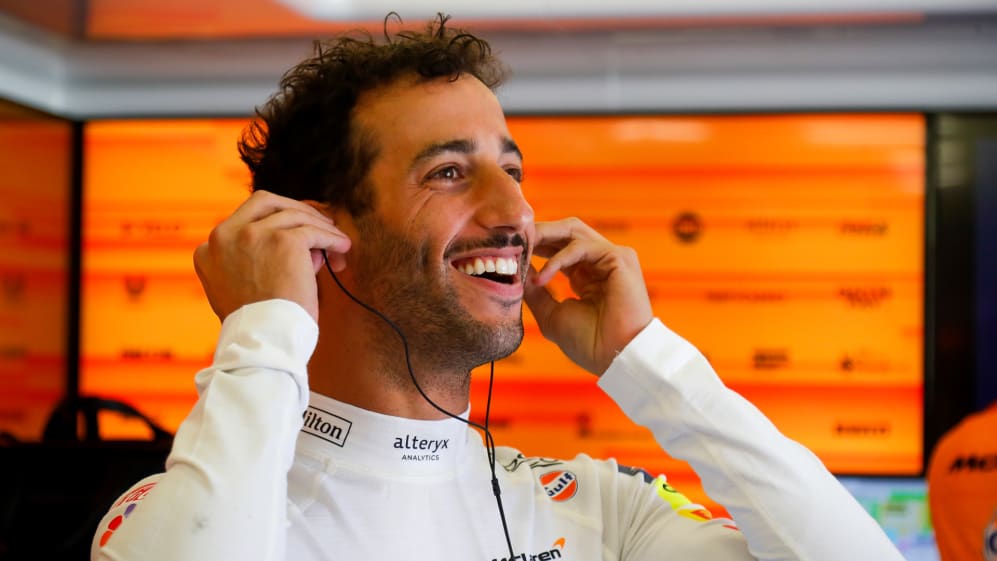 Daniel Ricciardo admitted that he wasn't convinced he could hold off Ferrari's Carlos Sainz during the British Grand Prix, but the McLaren driver did exactly that for his first top-five finish with the Woking squad at their home race.
Ricciardo finished sixth in the debut F1 Sprint on Saturday but warned of Ferrari's pace after that, and his worries manifested in the form of the rapid Sainz – who tailed him for all but 12 laps of the 52-lap Grand Prix. Yet, Ricciardo revealed he struggled to keep pace with those in front and wasn't "convinced" he could keep Sainz at bay.
READ MORE: 'I wanted that little bit more' – Norris disappointed after slow pit stop costs him shot at British GP podium
"It was alright," he said after the race. "Definitely on paper a better weekend and good to get some points home and I think first stint... I struggled quite a bit, wasn't quick enough and lost touch with the guys in front and then really just – Carlos, behind me the whole race – and he caught me so quick in that second stint and put a lot of pressure on me.
"The rate he caught me, I wasn't convinced I would hold him off until the end but I certainly – when I say I wasn't convinced – I certainly back myself, but I just thought they were too quick for us. Kept it clean, managed to hold him off, so from that point of view, I was happy."
READ MORE: Bottas reveals he raced in 30C heat with no drinks system, as he helped Hamilton to victory in British GP
Asked if he was now more comfortable at the wheel of the MCL35M given the British GP was his best finish of the season so far and he's now scored points in all but two races this season, Ricciardo was unsure.
"It's getting there. I'm still not like super quick, let's say, and getting more comfortable, but there is certainly still some parts of the race and moments where I'm like just still not quite there," he said.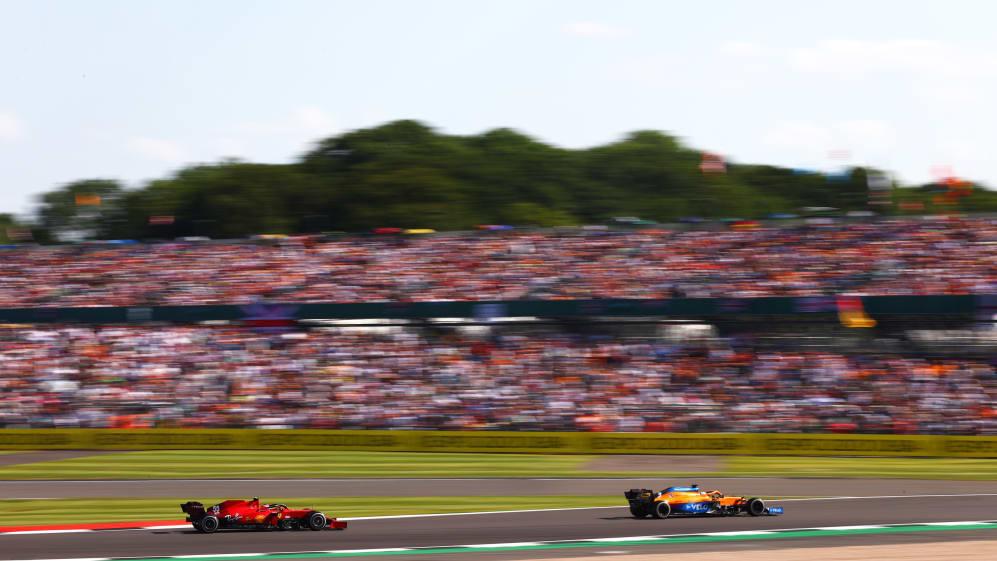 "So it's getting there; I'm creeping up on it, but it's obviously taken 10 races to get a top five so I'm aware that it's probably still going to be a steady process. I won't expect it overnight but I'm certainly going to keep working harder."
The Australian said before Sunday's race that a first top-five for McLaren was his aim, and having hit the target, he joked that he should have aimed much higher than that.
"I've just got to ask for more, don't I? Next time I'll say I'd love a top three! There we go," quipped the Honey Badger.