Ocon beaming after 'hard fought' point in Mexico – and explains THAT radio message to Haas
Esteban Ocon's Mexico race will be remembered for two things – coming home in P10 to add another point to his and Alpine's tally, and a radio message midway through the Grand Prix that was meant for the ears of another team.
The drivers often complain on the airwaves in the hopes that Race Control will be listening, or deliberately under or over-exaggerate the state of their tyres for the benefit of their rivals.
But during the Mexico City Grand Prix, Ocon took the unusual step of issuing a direct message to Nico Hulkenberg, who he was fighting for P10 at the time.
Having started on the hard compound tyre, Ocon was the only driver who had yet to pit when the red flag came out. As such, he was able to pop on some fresh medium tyres and used those to gain a handful of places at the restart. All of which left him on the tail of the Haas…
READ MORE: Horner insists you 'can't blame' Perez for race-ending incident in Mexico
"You can say to Haas that I'm going to go for it, so they better be ready," was the call from Ocon, as he tried lap after lap to get past Hulkenberg's stern defence, the Haas driver successfully blocking Ocon for 17 laps before he finally found a way through.
"Everybody's thinking that I was saying that because I think that I'm going to pass him," Ocon said after the race. "It was more like 'I'm going to try' and we need the space because if there is no space we're going to crash, that's what I meant."
READ MORE: Haas 'have to investigate' after suspension failure ended Magnussen's Mexico City GP with team dropping to bottom of constructors'
"So, it was a warning to the Haas team more than 'I'm definitely going to get through' but yeah, for the point we needed to do it. There were quite a few close calls, ones you guys didn't see on TV but it was a good fight. We got the point, a hard-fought one but happy with the outcome."
Hulkenberg himself also responded after the race, joking "you must really like my rear end... what took you so long?"
While Lady Luck blessed Ocon's race with the timing of the red flag, she didn't do likewise for his team mate Pierre Gasly. The Frenchman had been running ninth before the stoppage, having fitted the hard compound tyres. With nothing else to bolt on, he was forced to take the restart on six-lap old hards, which did nothing to help his situation.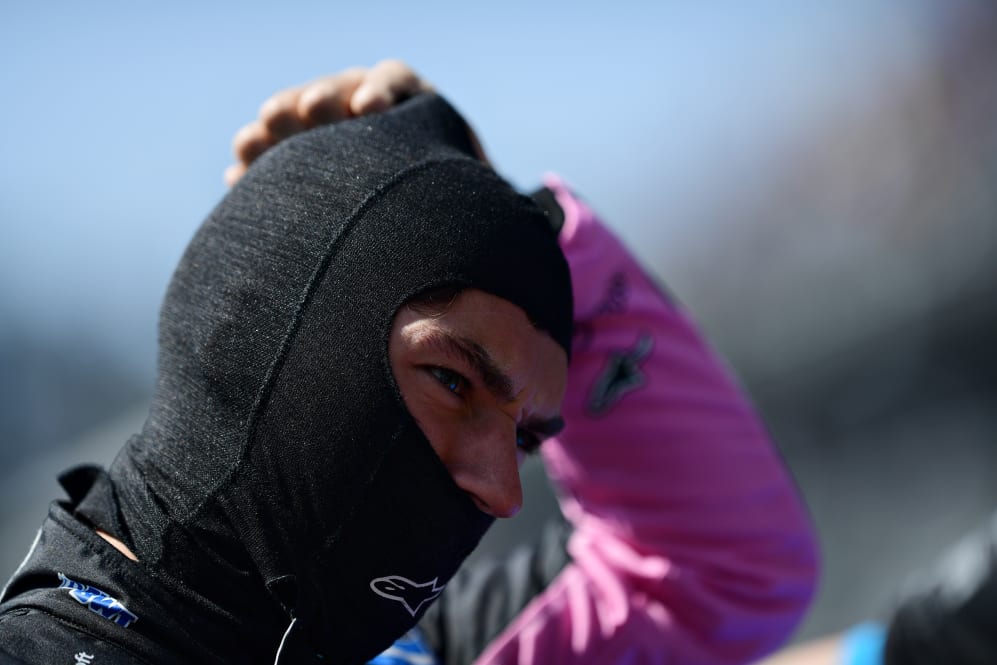 "Very unlucky timing with the Safety Car today. As frustrating as it is, you can't control these kinds of things so obviously sad because we were running in P9," Gasly said afterwards.
"[I] think there was two or four points on the table and with the red flag, it undid the ground we made up in the first stint and gave a free pit stop to the guys we were fighting with. Ruined our race, but I think we did the best we could.
"As a team, we only lose a point so it is not dramatic but personally when you put a lot of effort… Red flags happen, I've benefitted in the past sometimes, it just wasn't my day."
READ MORE: 'I couldn't disappear' – Bottas gives his view on collision with Stroll as he's hit with five-second penalty