Ricciardo says 'on the fly' race strategy will be key to capitalising on P5 grid slot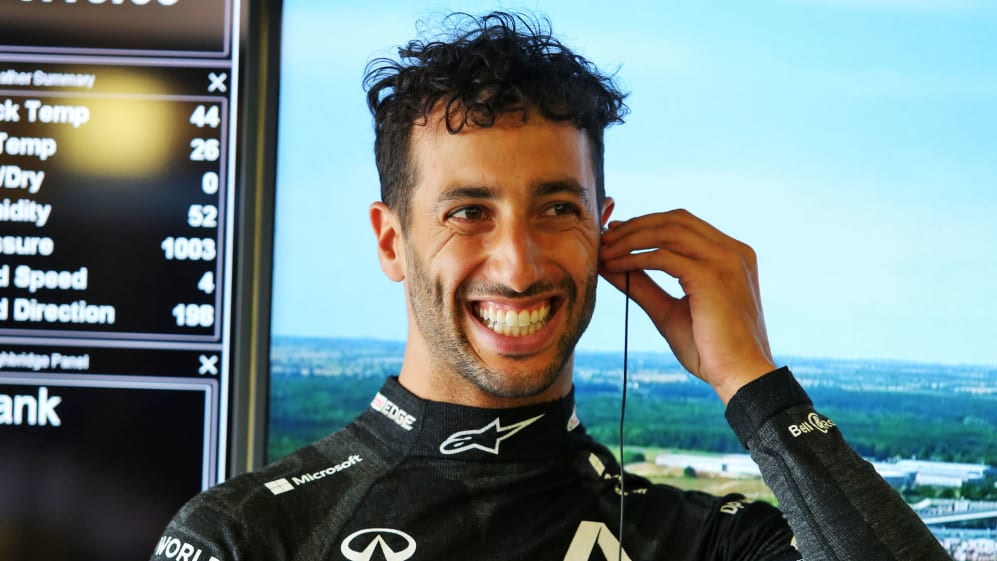 Daniel Ricciardo was left delighted with his fifth-placed grid slot for the 70th Anniversary Grand Prix – but said that converting that into P5, or higher, in the race would be a matter of clever strategising by his Renault team.
Having finished third in Friday's Free Practice 2 session, Ricciardo put in a storming performance in qualifying, his first effort in Q3 good enough for third on the grid, before faster efforts from two of Ricciardo's former team mates, Nico Hulkenberg and Max Verstappen, dropped him to P5 at the end.
READ MORE: Bottas beats Hamilton to take 70th Anniversary GP pole as Hulkenberg stars
And with Renault team mate Esteban Ocon failing to make it out of Q2 (and later handed a penalty for blocking George Russell) it was an understandably pleased Ricciardo that faced the media after qualifying.
"Very happy!" he said. "Top five – yeah, it just feels good. The position's always a bonus – the position does dictate, a lot of the time, your happiness. But I think really, when you feel you got the most out of it, and you cross the line and you exhale… that's the feeling that we strive to get and that we look for really. I had that a few times in quali, so happy."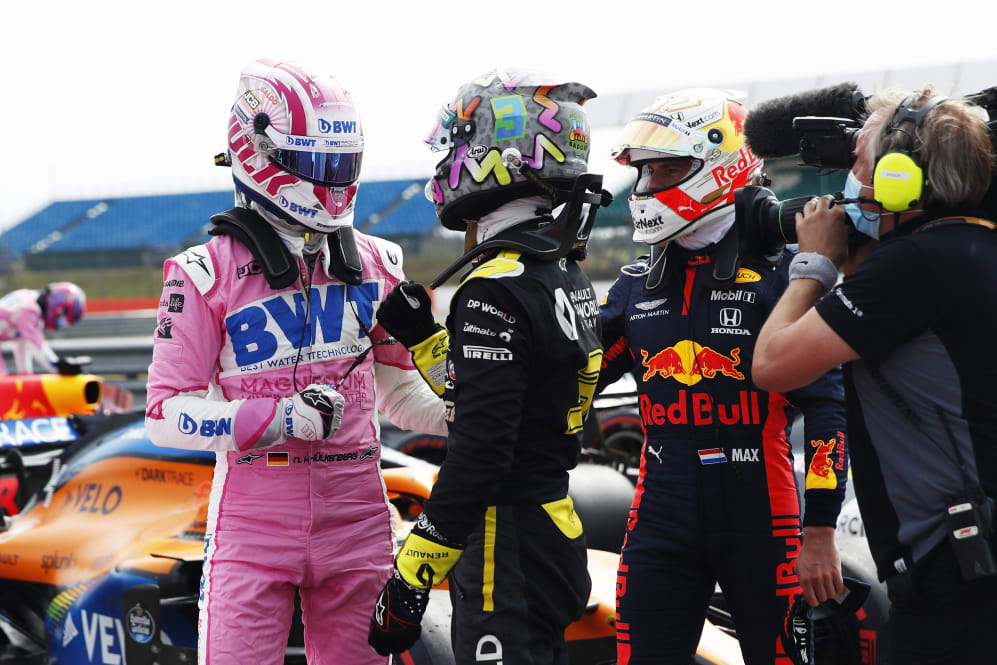 With P5 in the bag, however, Ricciardo's thoughts naturally turned to the complex issue of race strategy for Sunday, with Ricciardo set to start on medium tyres, and unsure of whether a two or one-stop strategy would be the best route, given the softer compounds brought by Pirelli this weekend.
"Two-stop over one – you know, I think one might be a lot better than the other, but right now, it's really hard to know what that's going to be," he said. "Not to be blasé – what I'm going to say is going to sound blasé, but it could go any way.
Friday Pace Analysis: Will warm weather and soft tyres thwart Mercedes?
"Max [Verstappen] starts on a hard as well. Most of us around him are on mediums so will his strategy be the best? I don't know. It's interesting… I think Max will be thinking about [a one-stop], starting on a hard to go long and put the medium on, and then on lower fuel, he can probably go longer on that at the end with that tyre. I'd say that's definitely their default for now. But I think you've got to go on the fly tomorrow, and see what happens in the race.