Ocon reveals his preferred 2023 team mate as Alpine hunt Alonso replacement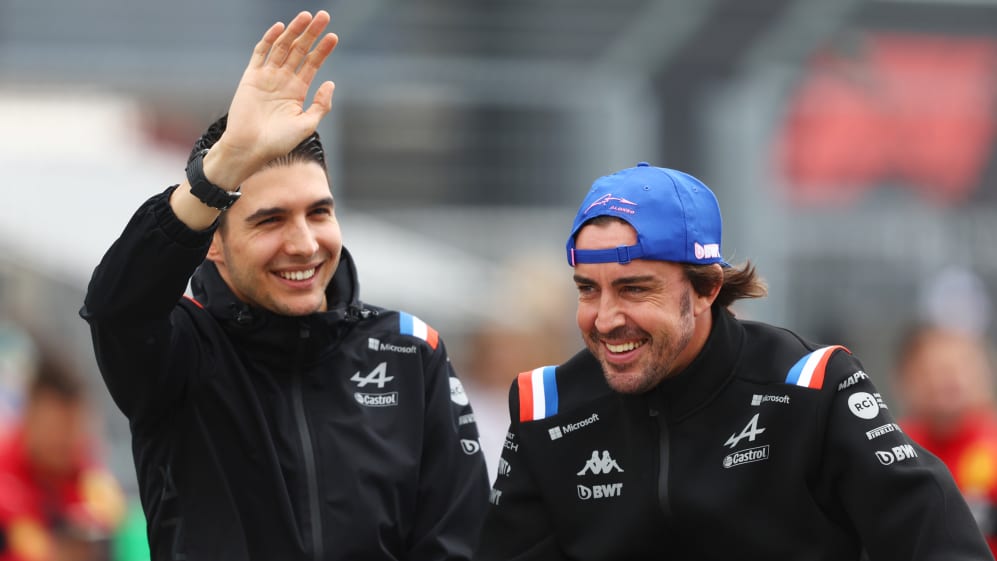 Fernando Alonso's departure to Aston Martin for 2023 has opened up a berth at Alpine. And Esteban Ocon, signed up to the team until the end of 2024, has revealed the driver he'd most like to fill it.
The team's former driver Daniel Ricciardo, current AlphaTauri racer Pierre Gasly and reigning F2 champion Oscar Piastri – whose deal with the team was reviewed by the Contract Recognition Board on Monday, with a decision expected soon over whether Alpine hold the rights to use his services in 2023 – have all been linked with the drive at Alpine, who currently sit fourth in the constructors' standings.
READ MORE: Hamilton and Russell say Mercedes should be in a 'better window' at Zandvoort
But Ocon revealed that his preference would be for his good friend and current Haas racer Mick Schumacher to sign up for 2023.
"Definitely of course there's a lot of talks going on at the moment since the departure of Fernando," said Ocon at Zandvoort on Thursday. "People know my choice, if I had anything to say, would be Mick, you know, if he doesn't have anything lined up next year.
"Mick… he's a good friend of mine first of all so if I can help on that, that's no problem," added Ocon. "But I think he's shown talent in the junior categories as well, he's been very fast. Sometimes in Formula 1, it's not easy to perform with a car that's a bit on the back foot. I had that when I started in F1.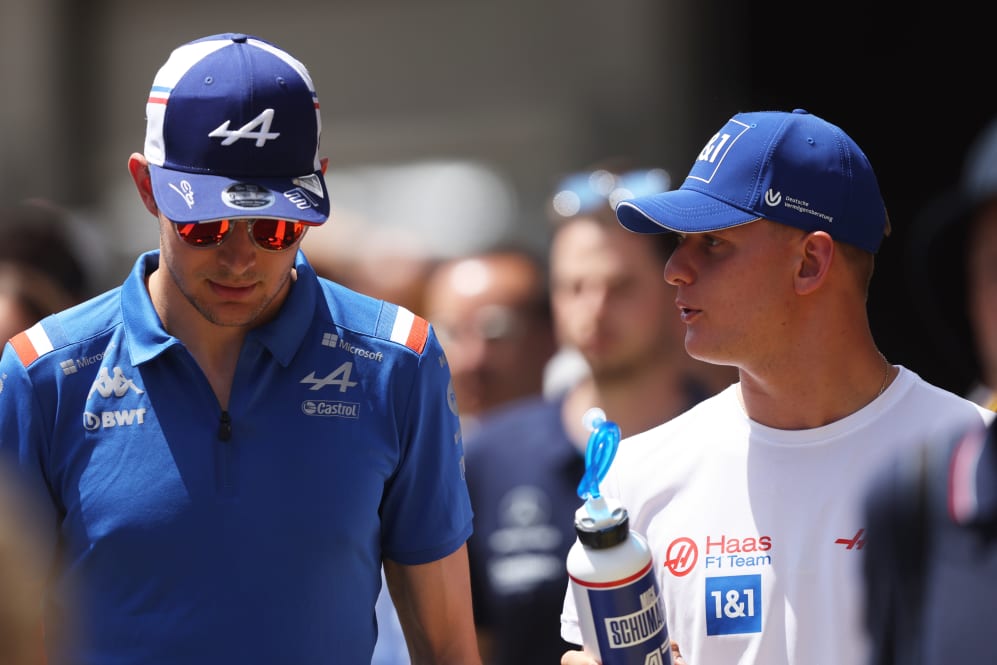 "He's a great guy and could perform very well if he [had] a competitive car, and at the moment the Alpine is competitive. That's just my words… I don't have a decision to take, but the team knows that this would be my preference."
Ocon, meanwhile, was pushed on the possibility of Gasly joining Alpine to form an all-French line-up, with the former childhood friends having famously fallen out in their karting days after an on-track skirmish (as Gasly revealed on our Beyond The Grid podcast). But Ocon said that he and Gasly now had "a good relationship" – and that there was "no problem" between the two drivers.
READ MORE: Verstappen looking forward to 'amazing atmosphere' on return to Zandvoort as champion
"With Pierre, we have a good relationship," said Ocon. "There's no problem, we have respect between each other and on my side, whoever will be on my side, I'm sure the team will do the best choice possible and we will be able to race well.
"I think the important [thing] for me is to guide the team in the best way possible, develop the car as best as we can. And yeah, to have respect between both drivers and a good atmosphere – I think that's the most important."