Ocon rues one of his 'most difficult Sundays of the year' after point-less finish in Russia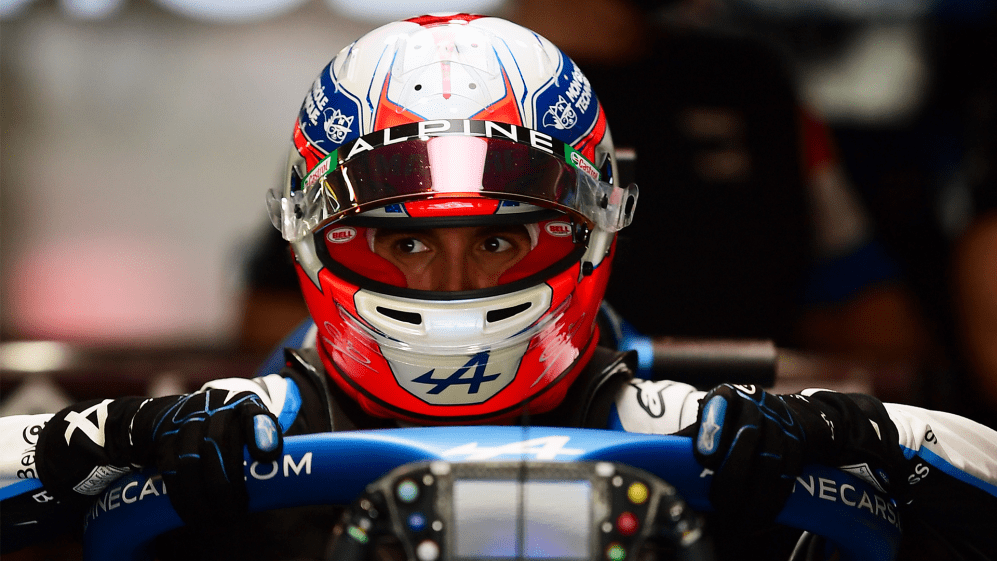 Racing alongside a two-time world champion can be a challenge, but it also comes with plenty of benefits, and Esteban Ocon thinks the fact his car set up choices differed so much from Fernando Alonso in Sochi provides him with a learning opportunity.
Although Ocon finished behind Alonso in both Zandvoort and Monza he was still in the points and on a similar performance level to his Alpine team mate, but Russia was a different story. Outqualified by 1.6 seconds in the tricky conditions on Saturday, he went backwards in the race and ended up 14th.
"Probably one of the most difficult Sundays of the year," Ocon said. "I think the positive was the start and the first couple of laps, that was pretty good. I gained a bit of ground at the start and we managed to stick in a good position for the first couple of laps but after that it was pretty tricky pace-wise.
READ MORE: Ross Brawn on THOSE Sochi strategy calls, Norris's pain, and Hamilton's historic 100th win
We will find what was wrong at this race and come back stronger at the next one.
"We were lacking quite a lot of lap time lap-by-lap and losing ground to the car in front, not being able to attack or defend against any of them to be fair. Quite a lot of things for us to review, quite a lot of work before getting to Turkey, but we will find what was wrong at this race and come back stronger at the next one."
Ocon was one of the drivers to lose out in the latter stages as he rose to 10th but tried to stay out on slicks as rain fell, banking on the rain easing rather than intensifying.
READ MORE: Russell says converting P3 grid slot to Russian GP podium was 'not realistic' after claiming P10 in Sochi
"It was risky to jump in the pits, but also risky to stay on track as well like we've done. It was supposed to rain like it did for the first two laps, so for the first two laps the conditions were similar, and then there was supposed to be a little bit of a break in the rain, but actually it rained more. So that was clearly a mistake from our side as well.
"So it hasn't been the smoothest race in terms of pace, in terms of decisions, also in qualifying we didn't optimise everything at our best so there's plenty of things we can review to do better in the next ones."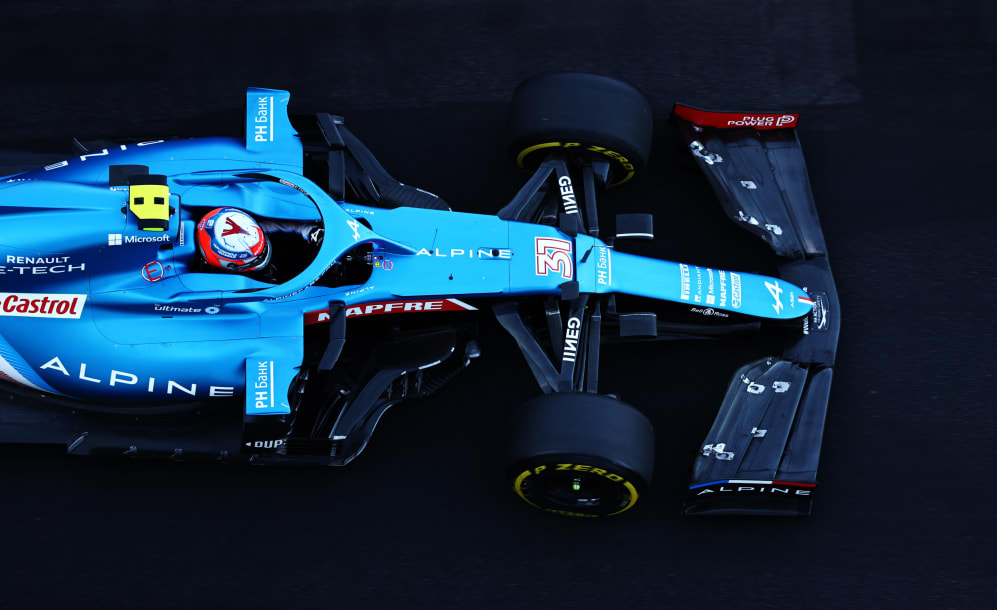 The starting point for Alpine's investigations will be set up related, with Ocon noticing that he and Alonso went different ways in Sochi.
"The cars were very similar in terms of set up at the last three or four races - pretty much identical - but there's been quite a lot of deviation at this race and we don't have the same comments anymore from this race. We have a couple of ideas what it could be, and we're looking at fixing it for the next race.
"There is no particular reason. I feel good at the wheel, like I've been feeling good at Monza or Zandvoort the same. So there is no particular reason on my side."
READ MORE: Russian GP Facts & Stats - Mercedes remain unbeaten in Russia, as Hamilton hits F1 century