Ocon says it's 'not time to relax' in close battle for P4 with McLaren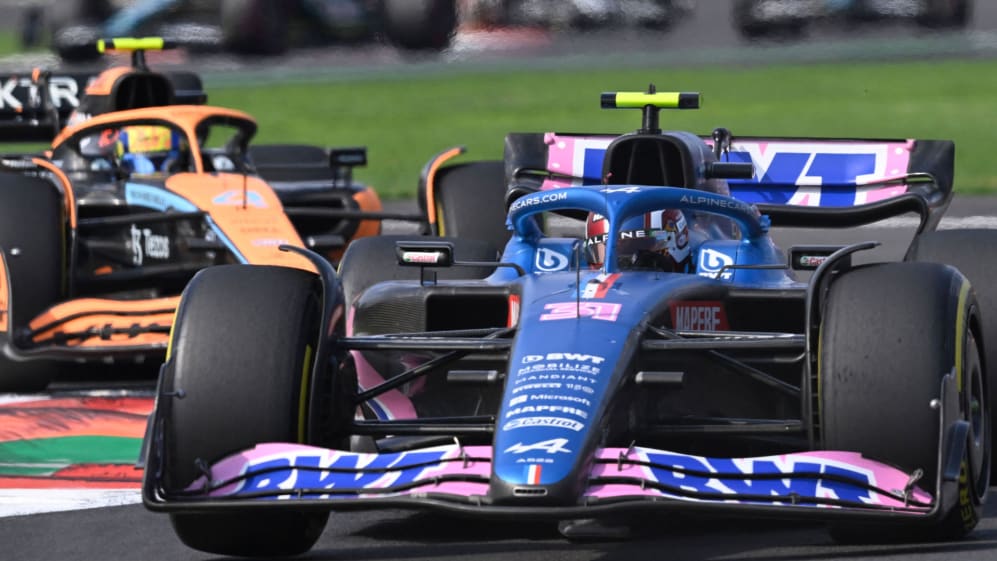 Alpine enter Sao Paulo just seven points ahead of McLaren in the battle for P4 in the constructors' standings, and Esteban Ocon thinks that's far from a comfortable advantage.
Brazil hosts the final Sprint and penultimate Grand Prix of the year at fan-favourite Interlagos, where Alpine and McLaren resume their fight for a coveted P4 in the standings. This season, Alpine hold the advantage, but not by much.
FORM GUIDE: Could Red Bull stretch to a 10-race winning streak in Sao Paulo?
Asked if he can relax going into Brazil, Ocon replied: "No, not at all. It's been a very long season, a lot has happened, but it's not time to relax [until] the chequered flag in Abu Dhabi. It's going to be tight until the end, of course.
"McLaren were quick in Mexico. They tend to be quick through the year; we've had our ups and downs as well, but hopefully yes, this weekend is going to be up."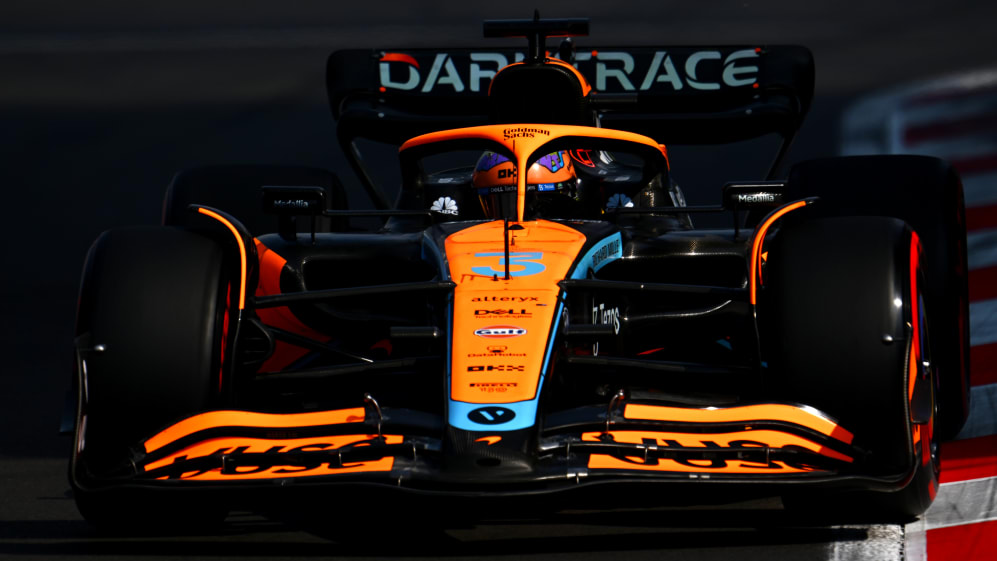 The Frenchman, who will be partnered by compatriot Pierre Gasly next season, said that Alpine had proved themselves "extremely well" in the development stakes but expressed his dissatisfaction at the team's current status.
"I think it's been a good season: From where we started, we were obviously looking at trying to improve the car and to get more pace out of it," said Ocon.
"We clearly developed extremely well during the season, a long time in the season as well, and all the upgrades we were bringing were massive steps, in general. This is still what we need to keep going for next year – we are still not in a position to be in the top five all the time, but we've touched it at times – and this is what we need to keep doing more consistently."
READ MORE: Mercedes admit overhauling Ferrari for P2 in the constructors' will be 'a tremendous ask'
As for Aston Martin-bound team mate Fernando Alonso, he said that the Sprint presents more of an "opportunity" than a "threat" to his squad – but weather forecasts could prove to be a blessing or a curse.
"I think it's an opportunity more than a threat at the moment, and... looking to the sky as well, the forecast probably is the most worrying thing, if we are not prepared for any wet [weather] at any point in the weekend. But apart [from] that I think it should be straightforward," said the two-time champion, who retired from the Mexico City GP before Ocon took P8.
READ MORE: Gasly addresses 'embarrassing' penalty points situation as one-race ban looms for AlphaTauri driver
2022
Constructors' standings ahead of Sao Paulo
POSITION
POINTS

4

Alpine

153

5

McLaren

146