On-song Honda would let Red Bull fight with Mercedes and Ferrari in 2019 – Horner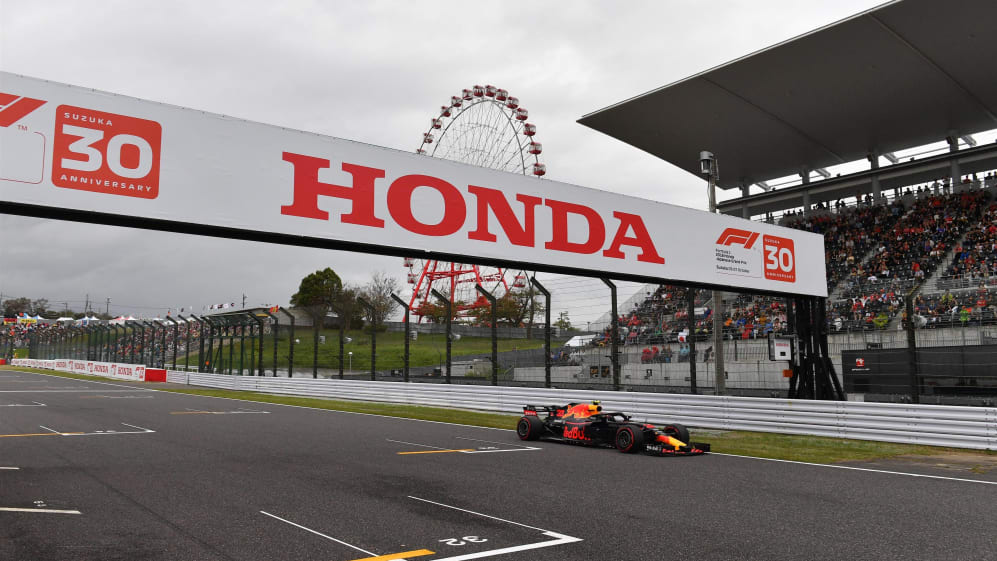 It's telling that on tracks where outright horsepower has been less of a factor in 2018, Red Bull have often been the team to beat. But following the squad's protracted divorce from Renault and their committal to run Honda power in 2019, Team Principal Christian Horner restated his belief that, if the Japanese firm can continue their trend of improvement from this season, Red Bull could look to take the fight to Ferrari and Mercedes consistently next year for the first time in Formula 1's post-2014 hybrid era.
It's a conventionally-held wisdom in the F1 paddock that Red Bull have one of, if not, the best chassis on the grid in terms of mechanical grip and aero performance, something which is borne out by the team's comfortable winning performances at the twisty Monaco and high-altitude Mexico circuits this year.
Despite that, Red Bull have often found themselves as the third-best of the front-running teams – behind Mercedes and Ferrari – at power-dependent tracks such as Silverstone and Russia this season, with the horsepower deficit of their Renault power units frequently cited by the team as their limiting factor.
Conversely, Honda's increase in performance this year in their first season with Toro Rosso has been notable, with Pierre Gasly having celebrated a season-high for the team of fourth at the Bahrain Grand Prix – one place higher than the best result Honda managed during their unhappy three-season tie-up with McLaren – while glimpses of the performance of Honda's latest-spec power unit have been encouraging.
It's been enough to convince Horner that, if the upward trend can continue, Honda can help Red Bull find their way back to properly competing for constructors' championship glory for the first time since 2013.
"We know we have a great team, we know we have a great car, we have great drivers," said Horner following Max Verstappen's win at the Mexican Grand Prix. "Even with Daniel (Ricciardo) leaving next year, we have Gasly coming in who is growing and growing. And if we can just get that bit more horsepower to get us close to the bracket of Mercedes and Ferrari, then we can give them a tough time… We can see what the team are capable of with the chassis."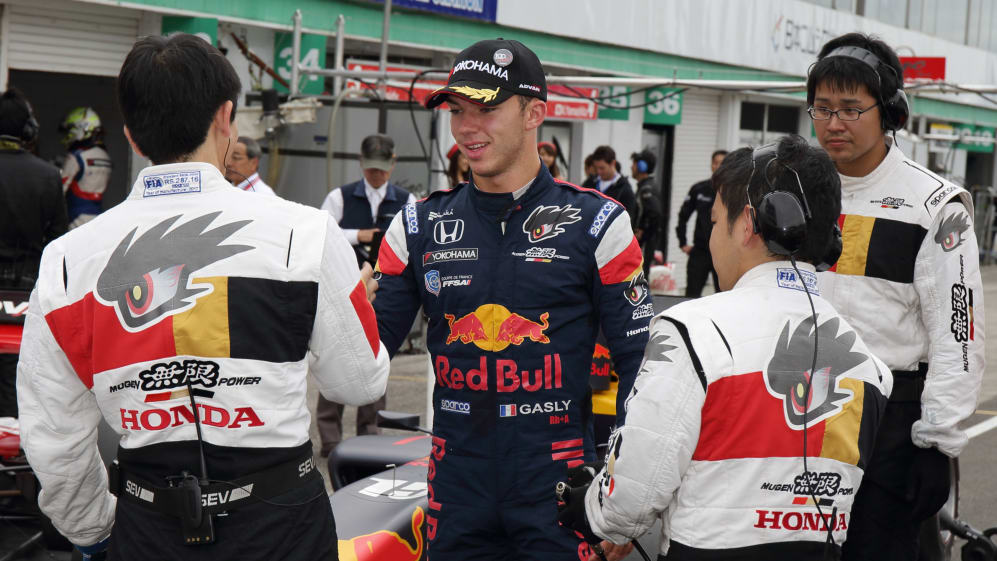 Aside from his driving talents, what Gasly will also bring to Red Bull next year is a knowledge both of Honda and of Japanese working culture in general. Gasly used Honda engines during his 2017 campaign in Japan's Super Formula season, while 19 of his 24 Formula 1 Grands Prix so far have been Honda-powered.
And having witnessed the Japanese firm's progress throughout the 2018 season, the Frenchman was in no doubt that Honda and Red Bull had the right ingredients to be a potent combination in 2019.
"I think things look really promising," said Gasly. "[Honda] are working really hard.
"You can see the dedication and commitment from the people. There is a big opportunity ahead of Honda… Next year we are going to be in a position to fight for the top positions. They really want to make the best out of this situation.
"I think the progress they've made over the last few weeks with that new spec is really encouraging and they are still working on next year's engine, trying to extract even more performance. For sure we need to give them time, for sure it's super difficult to catch up with Mercedes and Ferrari. But slowly they are catching up and I'm really confident they will keep improving.
"I'm really excited to see what they can do ahead of next year."