'Our cars are exactly the same' – Hamilton happy to debunk Mercedes chassis 'myth'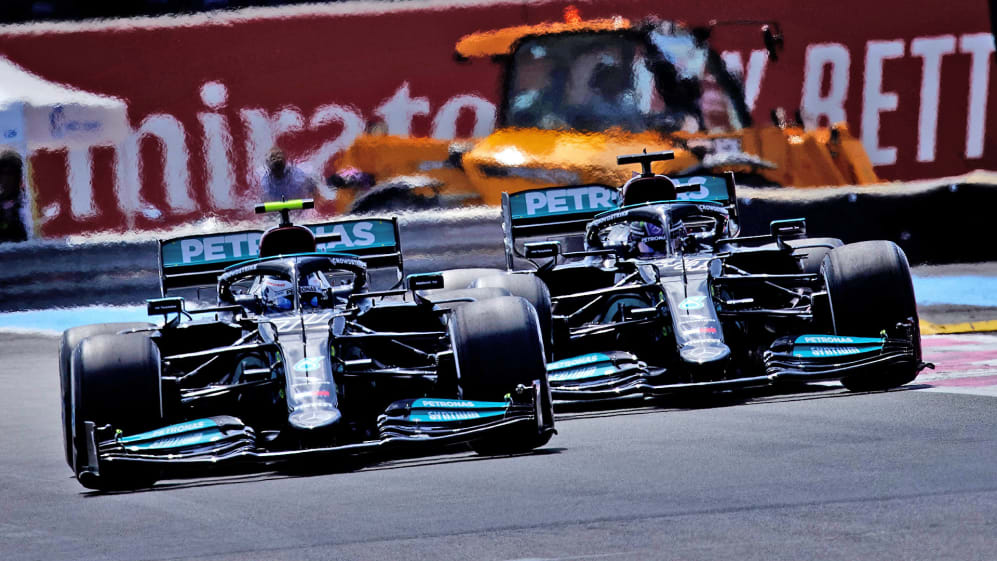 If Mercedes had a Sesame Street-style 'Word of the Weekend' at the French Grand Prix, it would be 'chassis', with much attention having been given over to the swapping of chassis between Lewis Hamilton and Valtteri Bottas ahead of Friday practice at the Circuit Paul Ricard. But after Hamilton was able to outqualify Bottas on Saturday, the seven-time champion said he was happy to have exploded some "myths" that had been doing the rounds surrounding the change.
With Bottas having raised concerns about a potential issue with his W12 at the previous race in Baku – where he finished P12 – Mercedes' chassis switch did indeed look to have played into the hands of the Finn, who outpaced Hamilton across all three French Grand Prix practice sessions, while Hamilton was heard to say over team radio in Free Practice 2: "There's something not right with the car, man."
READ MORE: Verstappen beats title rival Hamilton to pole in thrilling French GP qualifying
But after Hamilton was ultimately able to outqualify Bottas by 0.128s – albeit that he was 0.258s off polesitter Max Verstappen – Hamilton said he was pleased to have debunked the "myth" surrounding the chassis change, making particular reference to comments from former F1 racer Paul Di Resta, who carried out the post-qualifying interviews in France.
"I saw you coming up with some myth," Hamilton said to Di Resta after qualifying, "so I was happy to be able prove it wrong. With the quality of our engineers' work, all of the cars are exactly the same."
Expanding on the comments later on in Saturday's post-qualifying press conference, Hamilton said: "I think I heard yesterday that Paul was saying something about chassis… and just creating a question about whether our chassis are the same etcetera. And as you can see, today I managed to do a great job with the same car, so it's no different.
"We're just in general struggling with getting everything from the tyres and getting the car in the right window – and it's proven tricky. It's not a 'put the car on the track and it works everywhere' [situation]. It's a great challenge."
READ MORE: Gap to Red Bull in French GP qualifying 'a lot bigger than we hoped' says Hamilton
Bottas, too, admitted that his issues regarding the chassis had probably been more mental than anything else, telling the press conference: "It's completely the same. If the chassis number was the same, you wouldn't know the difference. Of course with how it handles, in theory, everything's the same but I guess you never know.
"I guess it's more in the head. You think some chassis are better, some not. I don't think there's much difference."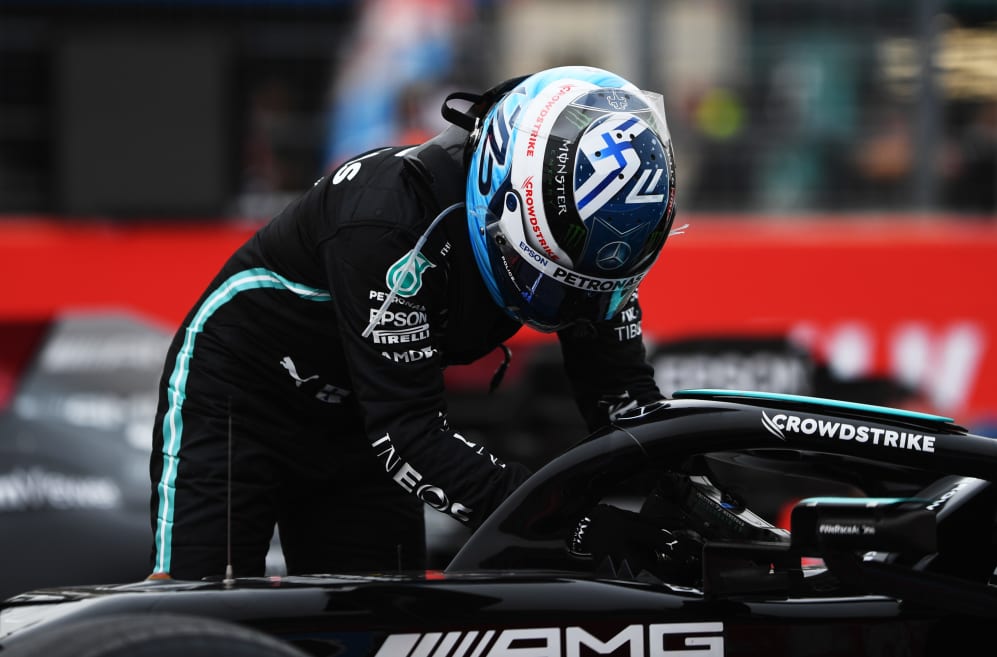 Bottas and Hamilton's team boss Toto Wolff also weighed in on the chassis debate, meanwhile, with Wolff defending the team's decision to swap Hamilton and Bottas' cars around.
"In the old days you would say 'is the chassis stiff enough, or is there some kind of gremlin in there?' But with this season, it's different because there are four chassis only, they're all carryovers from last year, and we're trying to achieve the same mileage, so the chassis that Lewis is racing now is the one that Valtteri raced in Baku, which was really bad, but was really good in Monaco, and the other way around.
READ MORE: 'I want the 25 points we lost in Baku' says Verstappen after storming to French GP pole
"It's a decision that the team took and the drivers were informed about midweek," added Wolff, "and there wasn't even a comment about it, so I think… it's in a driver's mind."
Despite all the switcheroos, Mercedes were nonetheless disappointed to have been comprehensively outqualified by the Red Bull of Max Verstappen at Paul Ricard – while with Sergio Perez starting just behind the two Mercedes in P4, the stage looks set for an intriguing French Grand Prix duel between the two teams, with Red Bull currently heading Mercedes by 26 points in the constructors' standings.