Out-going Ferrari boss Binotto opens up on the 'most difficult' moment of his F1 career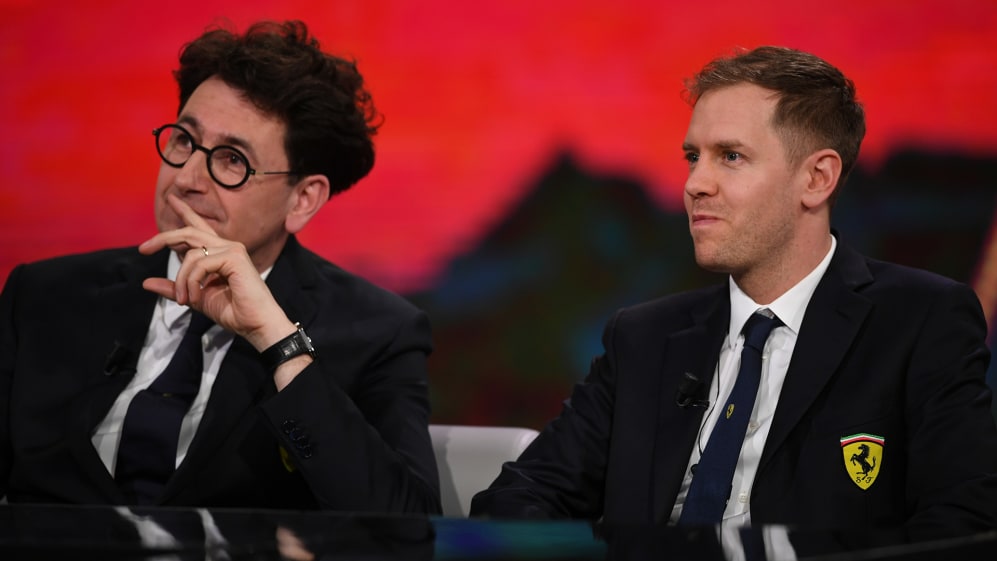 Out-going Ferrari Team Principal Mattia Binotto has paid tribute to the "amazing" Sebastian Vettel for his efforts on the track and personality off it throughout his career, while admitting that opting not to renew the German's contract at the squad was "the most difficult task" he faced in F1.
Vettel joined Ferrari from Red Bull as a four-time world champion in 2015 with the goal of returning the Scuderia to winning ways, but despite a host of victories, plus title pushes in 2017 and 2018, they ultimately fell short.
ANALYSIS: Why Binotto's gone now and what's next for him
It was ahead of the Covid-delayed 2020 season that Binotto – who took on the team boss role in 2019 – decided to freshen up Ferrari's driver pairing, replacing Vettel for 2021 with Carlos Sainz as team mate to Charles Leclerc, who had already been tied down to a long-term deal.
Binotto, speaking before Vettel's retirement from F1, explained how making the call, and breaking the news to a person he "loved", were some of the most challenging moments of his career.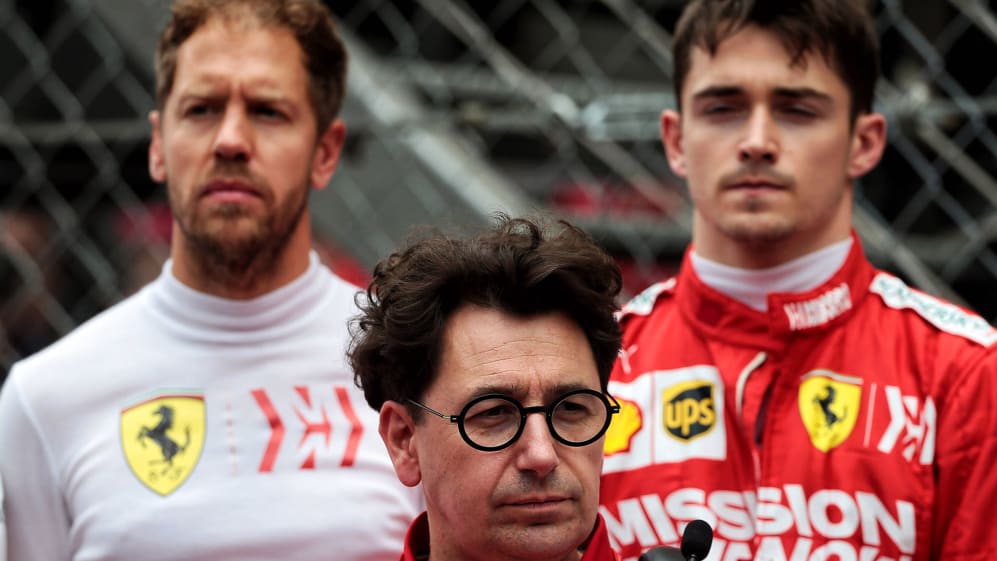 "First, Sebastian is a great, great driver, and I don't think it's myself telling it, it's really what he has achieved – fantastic, outstanding, amazing," said Binotto, who will himself leave Ferrari at the end of the year after handing in his resignation.
ANALYSIS: How Team Principal Silly Season unfolded at Ferrari, Alfa Romeo and McLaren
"As Ferrari, we have been lucky to have him as part of the team and it has been six important years. He brought a lot as a driver, but more than that, I think he brought a lot as a person, and each single Ferrari fan still loves Sebastian.
"I think it's a matter of fact, as each single fan loves Ferrari still, I think we in Ferrari, all the people in Ferrari, are still loving him, and that's the way we are feeling. They have been incredible years, I think.
"[It was] difficult for myself, coming to the end, somehow to announce to him that we will not renew. That maybe has been the most difficult task I've done myself through my career. When you love such a person and you really enjoy working with him, it's always difficult to come to the end.
READ MORE: 'He's one of the greatest F1 drivers ever' – Horner picks out the season Vettel reached a 'different level'
"I think it has been an important moment as well for my career itself, because from that… through difficulties you become stronger. But it's the one that we will remember as the most difficult one."
READ MORE: From Monza magic to press conference laughs – Our writers pick their favourite Vettel moments
Asked about Vettel's comments that he "failed" at Ferrari because he did not add to the championships previously achieved with Red Bull, the Swiss-born Italian stressed that it was a collective effort.
"I think he is somehow right, because when he joined Ferrari, he was ambitious, his objective was to win the title with Ferrari, and I think together with himself, it was our dream and our objective as well," added Binotto.
READ MORE: Vettel urges fellow drivers to continue his legacy after retiring from F1
"It has been a failure for him, but it has been a failure all together as a team. He has been very close, or the closest he has been was '17 and '18, so we had a few opportunities. We didn't get it and I think when your final objective is to do that, and you do not achieve it, it's a failure."