Feature
PALMER: Mercedes will get their first win of 2022 soon – but can they also catch Ferrari?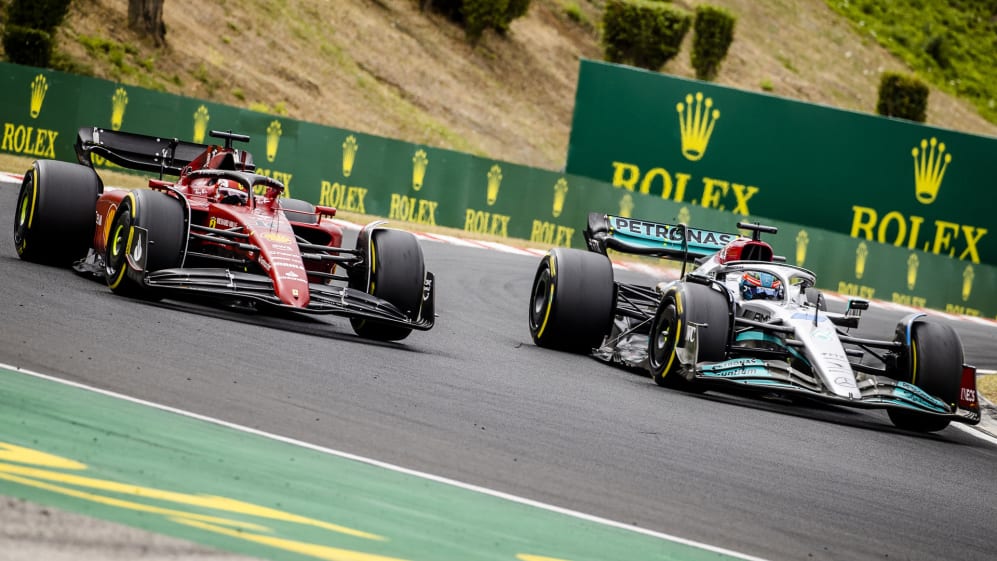 Slowly but surely, Mercedes are progressing towards that elusive first win of 2022.
George Russell not only took his first F1 pole on Saturday but led the first half of the Hungarian Grand Prix with a look of assurance, soaking up pressure in a fine battle with the faster Ferrari of Charles Leclerc, before finally succumbing and dropping behind.
READ MORE: Could this 2022 F1 design trend explain those strange spins for Leclerc and Verstappen?
Whilst Russell did a stellar job in Budapest, Hamilton was the slightly stronger of the two in race conditions and finished the Grand Prix matching his best result of the season in second place.
We are seeing a similar trend at the moment for Mercedes – Hamilton charging from further back and having what appears to be race-winning pace but having too much to do to recover from his Saturdays.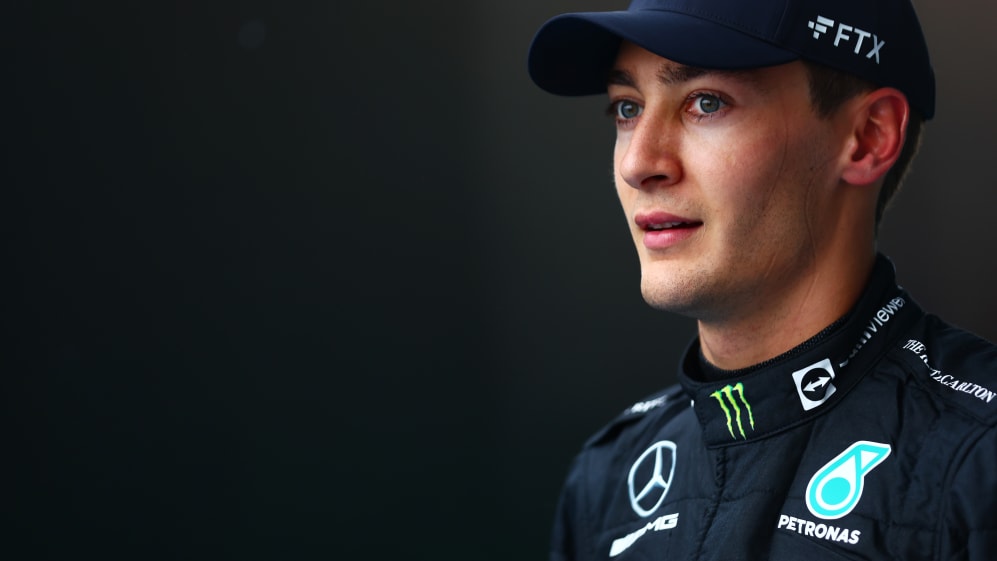 In fairness to Lewis, it was misfortune that dogged this particular qualifying session as his DRS didn't open as he began his one and only new tyre attempt in Q3, leaving him with a half-second deficit to make up. He therefore backed off and had to settle for a mere seventh on the grid whilst Russell rightly took the plaudits for pole.
Had Hamilton actually not backed off, his weekend could have had an even better outcome, even with his DRS not working into Turn 1. Had the seven-time champ managed to match his team mate around the rest of the lap, he would have out-qualified both Alpines into fifth on the grid.
WATCH: Vettel's apology, Tsunoda's confusion and Russell's pole joy – The best team radio from Hungary
Given his brilliant launch on Sunday it's feasible that he could have passed Norris into Turn 1 from there and been immediately in a position to fight with the race's other major players. Instead, being stuck behind Norris opened up the gap early and forced Hamilton and Mercedes into another recovery drive.
The Mercedes race pace was once again very encouraging though. Russell managed to hold Sainz at bay in the first stint – and then for the entire rest of the race as their strategies diverged late on.
Hamilton meanwhile was often the fastest car on track during the second stint (below), when all cars were on medium tyres.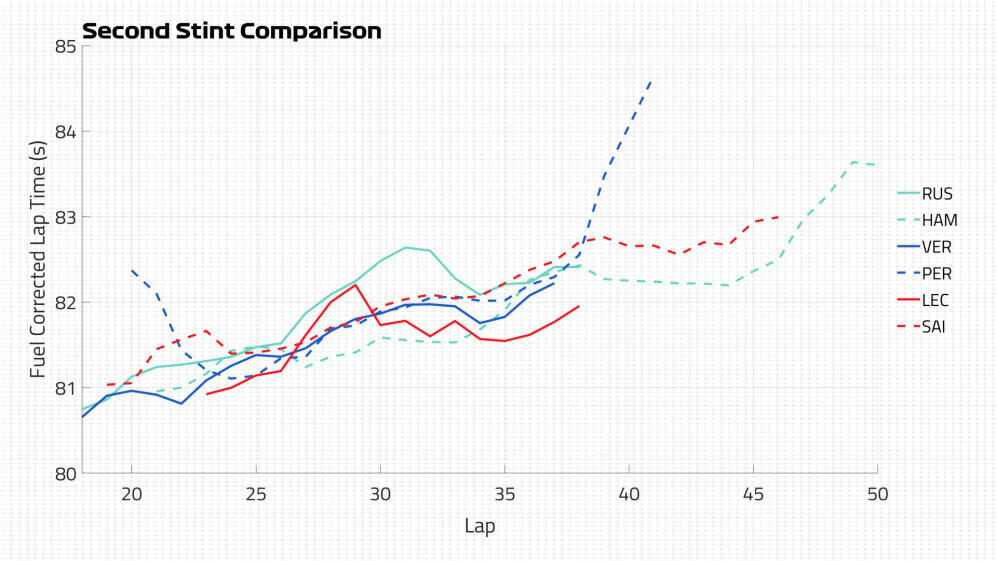 In part this might have been helped by having clear air as Leclerc battled with Russell, but even once Verstappen's early second pit stop forced the dicing duo to respond and cover, Hamilton easily had the legs on Sainz and reeled him in, forcing the Spaniard to pit and take a compromised long soft-tyre stint to the flag.
In theory this was a race that Mercedes weren't expecting great things from, and it certainly looked as though they were in damage limitation mode after free practice. Sometimes you can't tell how much performance teams are hiding throughout the Friday sessions, but Russell described it as "one of their toughest Fridays of the season".
Perhaps unsurprising, considering the bumpier and lower speed nature of the circuit.
F1 NATION: The podcast crew chew over the Hungarian GP – plus the weekend's big news on Vettel and Alonso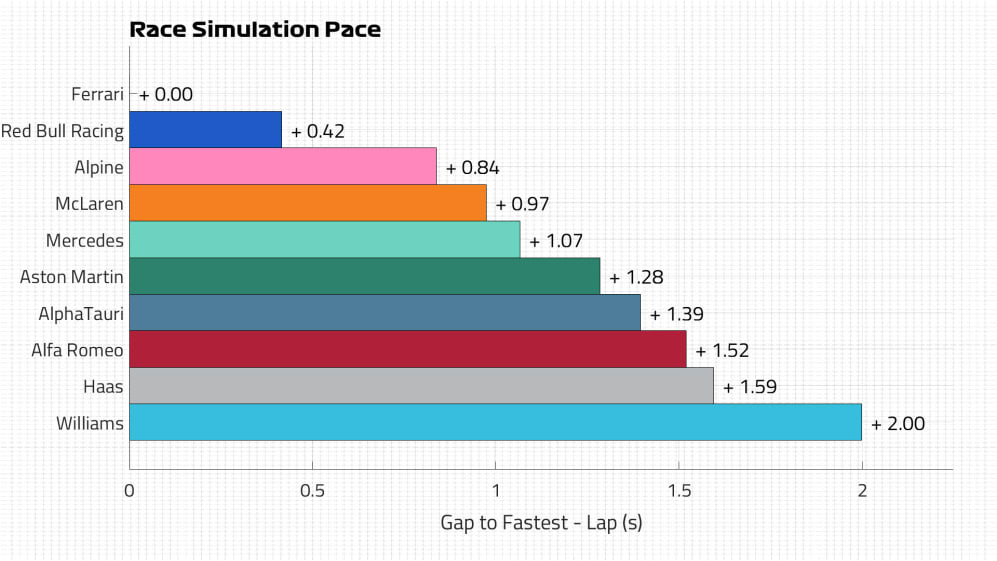 Given the wet FP3 on Saturday, it's amazing the team managed to turn the car upside down and get it into a proper working window for qualifying, without any further representative running.
Thirteen races in and the trajectory of the team is the clearest of all on the grid: they are undoubtedly edging their way towards a first victory of the season, which I predict they will have in the next handful of races.
READ MORE: Hamilton says Mercedes have 'potential to win' after 'pretty epic' drive to second in Hungary
The other benefit Mercedes have is Ferrari's tendency not to maximise their potential thanks to less-than-ideal strategy calls.
The gap between Leclerc and the Mercedes duo in the championship continues to shrink after Hungary and the battle for second in the constructors' championship is also hotting up, thanks to Mercedes' bulletproof reliability thus far, and their superior strategy. Just 30 points separates the two teams now.
Again, Ferrari can blame their strategy for not picking up better results than a mere fourth and sixth in Budapest. Almost inexplicably, Leclerc finished behind both Red Bulls that started 10th and 11th.
Clearly, the hard tyres were to be avoided for anyone not on a one-stop – and even then it wasn't the optimal choice. You could see the logic in what Ferrari did by pitting Leclerc this time – they wanted to protect the lead of the race from Verstappen's undercut and had to use either the soft or hard to satisfy the regulations. Pitting at that point meant fitting the hards, which ultimately was a catastrophic error.
READ MORE: How savvy reconnaissance laps, sublime strategy and racecraft paved the way for Verstappen's unlikely Hungary win
Had Leclerc ceded track position and opted for the Sainz or Hamilton strategy of running softs late on, he probably would have won the race, or certainly fought for victory at the very least. It was another race win which evaded the Monegasque driver, and I'm sure he was seeking an explanation heading into the summer break.
When the strategy is straightforward Ferrari can handle it, but in a dynamic race situation as the Hungarian Grand Prix was, they seem to hit trouble and lose points to Red Bull and Mercedes.
It all means that we head into the summer shutdown with Verstappen and Red Bull sailing away into the distance and Ferrari looking over their shoulders at Mercedes fast approaching, a feat you'd have struggled to believe after the way this season started.
2022
Constructors' standings after Hungary
POSITION
POINTS

1

Red Bull Racing

431

2

Ferrari

334

3

Mercedes

304