Feature
PALMER: Why Mexico wasn't a disaster for Hamilton and the title battle is far from over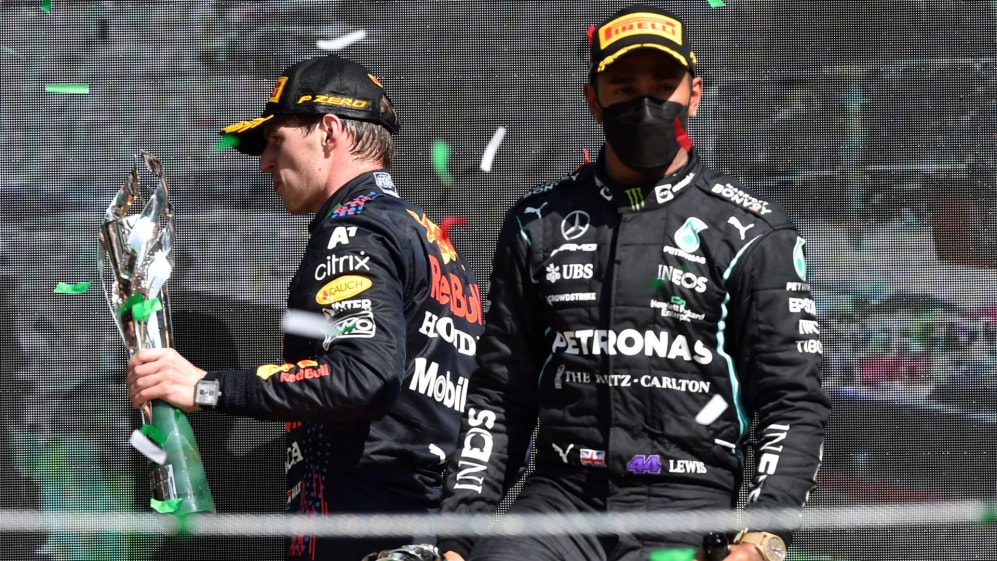 Max Verstappen's Mexican Grand Prix victory has taken him to a 19-point lead in the championship, and with back to back wins there is a feeling that this is fast becoming his title to lose as we get to the final four races.
Oddly though, I think Hamilton can be happy with the Mexico City Grand Prix outcome.
Mexico City GP Facts & Stats: Verstappen and Perez both make Mexican history
This is a circuit that has always been an Achilles' heel for the mighty Mercedes team, and it's always been a stronghold for Red Bull – even when they couldn't even dream of competing over a season, they could comfortably win in Mexico.
Verstappen has been so dominant in Mexico that his victory came as absolutely no surprise this weekend.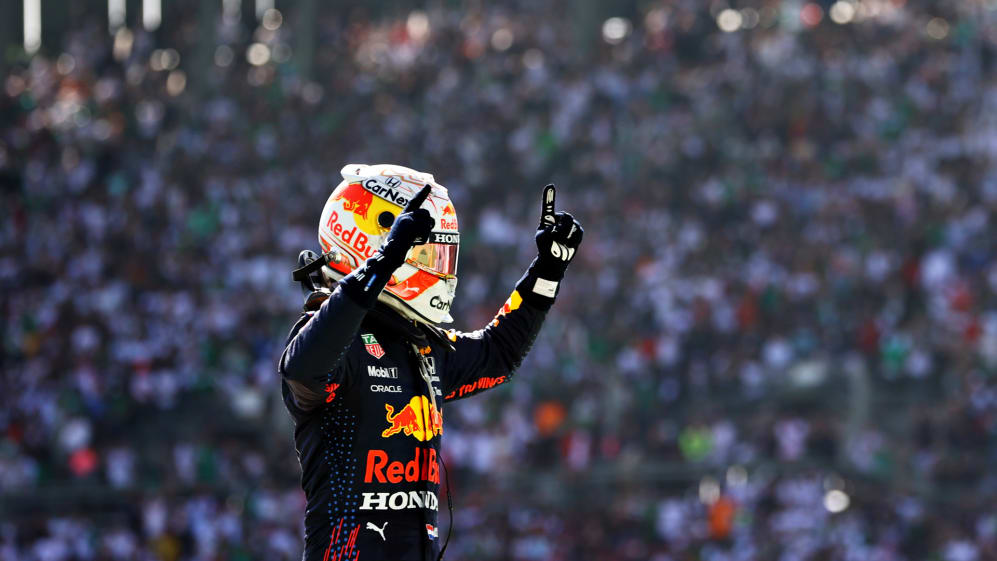 In 2017 he won, beating Bottas by 20 seconds. In 2018 he won, beating Vettel by 17 seconds, and the best Mercedes on the day – Lewis Hamilton – by 80 seconds. He would have won in 2019 as well had he not lost an easy pole position by failing to slow for yellow flags after Bottas crashed in Q3.
In 2017 and 2018, Red Bull were average over the season. The championship was between Hamilton's Mercedes and Sebastian Vettel's Ferrari, and yet Verstappen could dominate in Mexico.
The Ross Brawn Column: Why Verstappen's Mexico performance reminded me of Michael Schumacher
In a season where Red Bull can win almost anywhere, the thought of them being beaten in Mexico was virtually inconceivable.
The high-altitude nature of the circuit suits them down to the ground. Thin air at 2,500m above sea level means all of the teams are desperate to add as much downforce as possible to the car, and any circuit where maximum downforce is required suits the high-rake philosophy of the Red Bull. They have also been comparatively strong at circuits like Monaco and Zandvoort for example.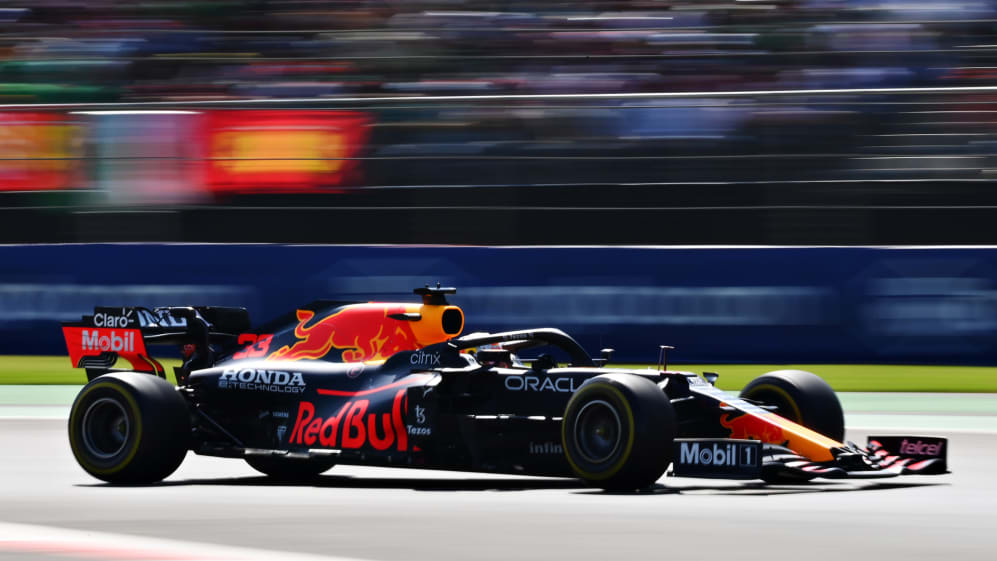 Qualifying on Saturday did throw a spanner in the works, as it looked as though Red Bull couldn't get their soft tyres into the right working window in Q3 and were beaten by the Silver Arrows to the front row, much to everyone's surprise – including Mercedes themselves.
But on Sunday we saw the true pace difference of the cars, and it was clear that Mercedes were no match for Red Bull in Mexico once again.
Monday Morning Debrief: How Mercedes limited the damage in Mexico despite having no answer to Verstappen's pace
So given that, Hamilton losing just seven points in the title race is a perfectly acceptable outcome. I thought it could have been worse for him this weekend – and it nearly was with Sergio Perez breathing down his neck at the end, and Verstappen holding fastest lap until Bottas snatched it at the death.
The only way Mercedes could have had a hope of winning after qualifying was if they could have kept Verstappen at bay at the start, and even then it's possible he had the pace and tyre life to recover to victory.
Bottas put in a magnificent lap on Saturday to take pole position, but he failed to help his team out on Sunday.
Verstappen never should have been able to out-brake Bottas around the outside at Turn 1, but he did so with ease as the Finn was extremely cautious on the brakes.
It's likely Bottas was concerned about compromising his team mate on the inside there as they ran three-wide, but holding off Verstappen at the start had to be the primary objective in any pre-race briefing at Mercedes, and by backing off early he gifted the lead to the Dutchman who went on to dominate.
RACE HIGHLIGHTS: Catch up on all the action from the Mexico City Grand Prix
Bottas had to be trying to match the brake point of Verstappen, even if meant risking using the grass run-off on the exit, as Hamilton did back in 2016.
Hamilton had a much harder job of doing this. Firstly he was probably unaware of Verstappen's positioning because his team mate was between the two, and secondly, he was coming from the tightest, dirtiest part of the track.
It wasn't Bottas' fault that Daniel Ricciardo overcooked it up the inside and tipped him into a spin afterwards though and that cost him any chance to make a further impact at the front, and allowed Perez an untroubled attack at Hamilton.
I've said before that the role of the second drivers will be crucial in the season run-in, but with Verstappen and Hamilton once again finishing 1-2, for all the passion, excitement and jubilation of Perez's home podium, he didn't really deliver enough for Red Bull in a race where they had the dominant car. He couldn't take any points away from Hamilton.
With Bottas pinching the fastest lap point, the championship rests at 19 points as we head to Brazil, where Red Bull may well be pre-race favourites again. I expect it to be close there though and we've seen twice already this year how the Sprint format has the propensity to mix things up.
READ MORE: 'I have a lot of respect for him' – Hamilton clarifies Mexico City GP comments on Perez and Bottas
If Verstappen does beat Hamilton in Brazil though the championship lead will go above 21 points with three races to go. Therefore it will be out of Hamilton's hands for the first time, but it shouldn't be out of Mercedes'.
READ MORE: Horner hails Red Bull's pace and vows to keep attacking as title fight enters closing stages
The three races in the Middle East to finish the season should suit them more than these three in the Americas. Although two of them are new, and even Abu Dhabi is modified, making them unknowns, it looks as though they are all fast with some extremely long straights which will favour Mercedes. And they are at sea level rather than the altitude of Mexico.
So there's every chance the title battle will converge again to a decider in Abu Dhabi still. But it's looking more likely now that Hamilton is going to need his team mate to do what he's only managed once all season and take some points off Verstappen.
2021
Post Mexico City Grand Prix standings
POSITION
POINTS

1

Max

Verstappen

Red Bull Racing

312.5

2

Lewis

Hamilton

Mercedes

293.5

3

Valtteri

Bottas

Mercedes

185

4

Sergio

Perez

Red Bull Racing

165