Perez admits he's still not able to drive the RB16B 'naturally' after first practice sessions with Red Bull
While team mate Max Verstappen was completing a clean sweep of session-topping times on the Friday of the Bahrain Grand Prix weekend, Sergio Perez's first day of practice for his new Red Bull team was more circumspect – with the Mexican confirming after the day's running that he's not yet fully at home in the Red Bull RB16B.
Perez failed to get within six-tenths of Verstappen across Friday's two practice sessions – both of which were headed by the Dutchman – with Perez 0.677s off in P6 in Free Practice 1, and 0.656s adrift in P10 in the more representative evening conditions of FP2. And Perez admitted that it hadn't been the easiest first Friday at the wheel of the RB16B.
READ MORE: 'Now we have to show what we can do in qualifying' says Verstappen after topping Friday practice
"We are certainly making big steps all the time," said Perez, "but we've got some work to do over a lap. I don't quite feel the car within me. I'm still having to think a lot, what's going on out there. It doesn't seem to be coming naturally over a lap.
"The long run, I seem to be more comfortable – I think the pace is there over the long run so that's the positive bit. But we've got some work to do on the performance side and also with that soft tyre – we're going to be improving a bit more."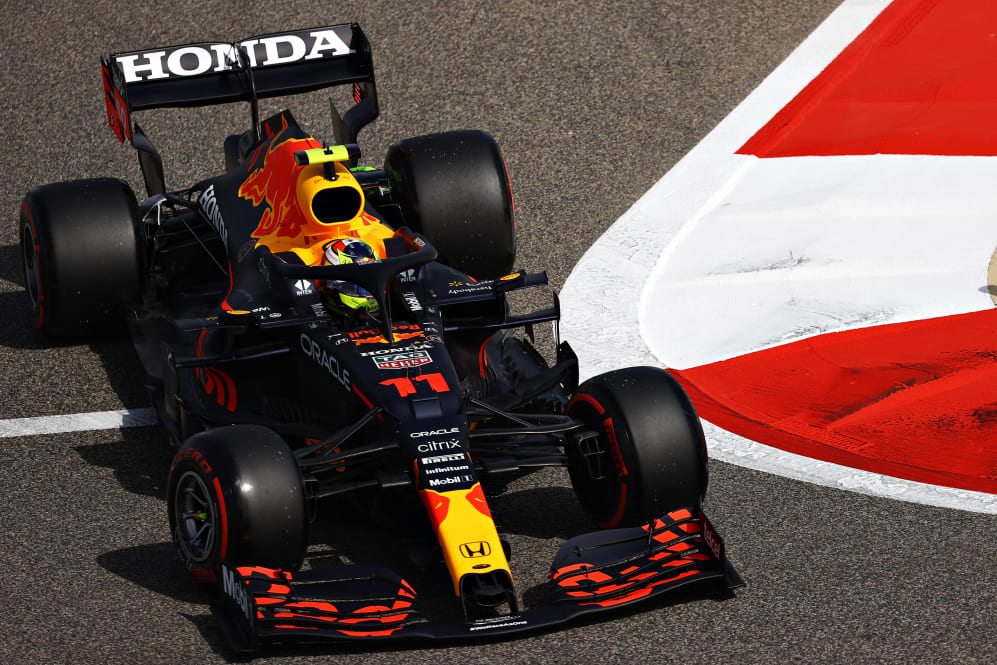 Perez nonetheless said he was confident both that Red Bull's leading pace was genuine – as feared by rivals Mercedes – and that he would be able to get on top of the car in time to be in the fight in both qualifying and the race in Bahrain.
"I'm pleased," said Perez, who joins Red Bull this year after seven seasons with the Force India/Racing Point squad. "I think the car is performing well. We have good pace and tomorrow is going to be pretty close out there in qualifying, so we have to make sure we get it right and have a good start to the season.
READ MORE: Hamilton says Mercedes have improved, but Bottas labels W12 'undriveable' on first day of practice in Bahrain
"Yes I think so," he added, when asked if he expected to be in the fight against Mercedes. "I think if we are able to get it right we should be in the mix tomorrow."
Perez will at least be buoyed by his memories of the last time Formula 1 raced at this venue, when he secured his maiden win at the Sakhir Grand Prix – albeit that that victory came on an alternate layout of the Bahrain International Circuit.