Perez hopeful of taking the fight to Verstappen in Saudi Arabia amid 'very fine margins' at front of the F1 grid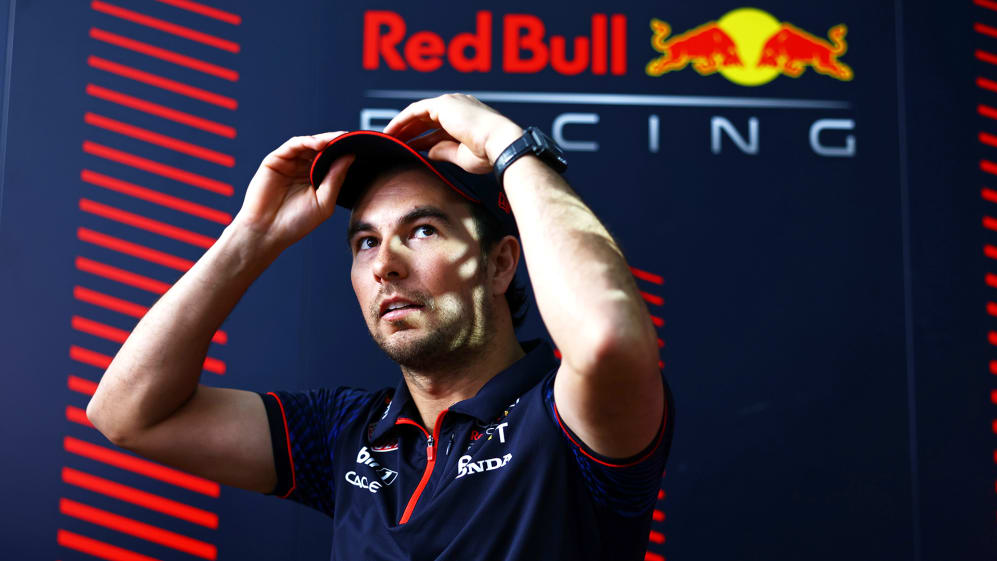 Sergio Perez is taking confidence from his pole position at last year's Saudi Arabian Grand Prix as he prepares for the 2023 running of the event, where the Mexican hopes to give Red Bull team mate Max Verstappen a stronger test.
Red Bull started the new season with a front row lock-out and dominant one-two finish at the Bahrain International Circuit, but it was Verstappen who held the advantage over Perez in both qualifying (0.138 seconds) and the race (11.987s).
READ MORE: 'He's got to be on his A-game' – Horner urges Perez to keep pushing to match 'highest benchmark' Verstappen
However, returning to the scene of his maiden F1 pole, Perez expressed optimism over his prospects of turning the tables – while being mindful about several changes in and out of the cockpit since F1's last visit to Jeddah.
"It certainly gives me good confidence, because I feel comfortable in the circuit," said Perez, reflecting on his breakthrough qualifying performance 12 months ago.
"But every year it's a new challenge. We come here with a different car, different tyres… the track is a little bit different. It's the beauty of our sport; it doesn't really matter what you've done here in the past, every year is a new challenge.
"I certainly enjoy a lot the circuit. I think it's a great challenge for all the drivers, especially on Saturday in qualifying. Hopefully we can get a good quali because it's really important here."
READ MORE: Horner lauds Red Bull for 'phenomenal' start to 2023 but expects rivals 'to come back hard' in future races
Pushed about his chances of beating Verstappen – who is recovering from a stomach bug – to the main honours this weekend, he added: "Certainly, that will be my target, to try to be on pole and try to win the race.
"I think it's important. It's only the second race weekend [and] we are in very fine margins. Bahrain was really close between us all, so I'm looking forward to that."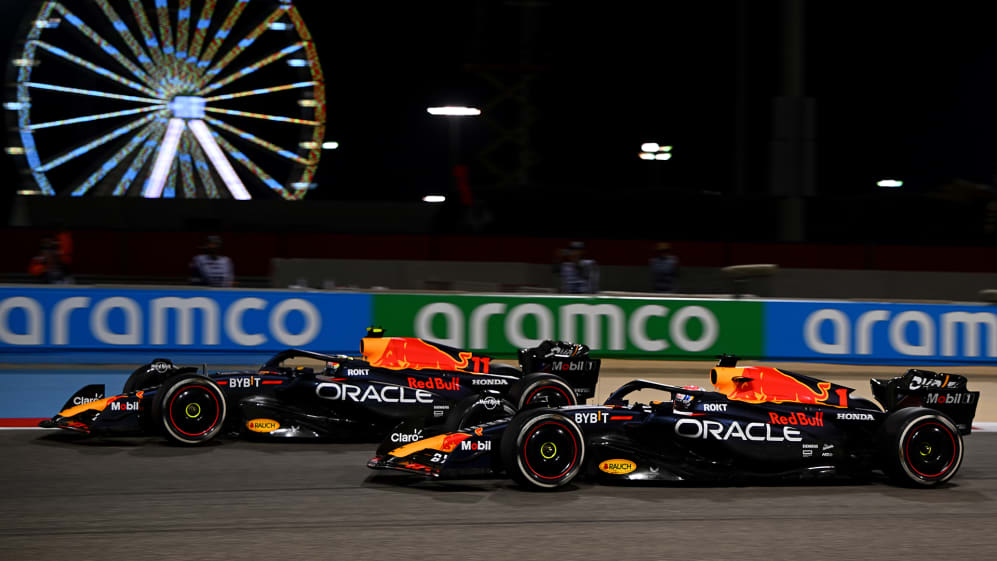 Asked if there is any reason why Red Bull won't be as dominant in Saudi Arabia as they were in Bahrain, Perez admitted that he will also be keeping an eye on the competition beyond his team mate.
"I think it's a very different circuit here; the requirements are very different and the [tyre] degradation is not as severe as Bahrain," he commented.
READ MORE: Stunning Red Bull RB18 show car simulators to go on sale via F1 Authentics
"We certainly believe that Ferrari is going to be pretty strong around this place. Certainly Aston and Mercedes are going to be a lot closer to us."
Perez trails championship leader Verstappen by seven points in the drivers' standings heading into round two, while Red Bull hold a 20-point advantage over Aston Martin in the constructors' fight.