Perez praises team mate Verstappen for 'tremendous' first half of season after eighth straight win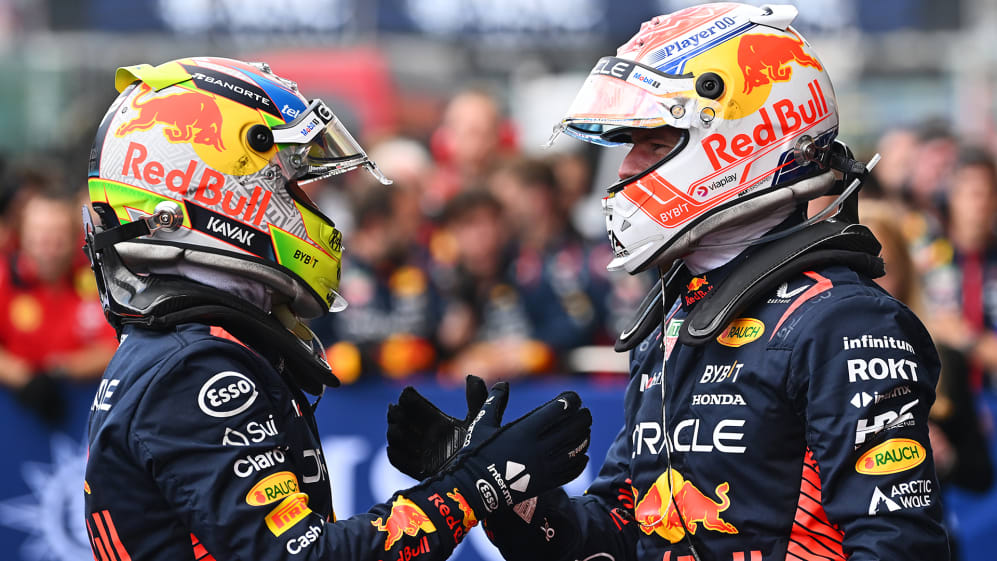 Sergio Perez has admitted that "there's nothing to be taken away" from Red Bull team mate Max Verstappen after the Dutchman's "tremendous" opening half to the 2023 campaign.
Verstappen, looking to make it three world titles on the bounce, leads Perez by 125 points in the drivers' standings after taking 10 wins from 12 races so far, including the last eight in a row.
READ MORE: Verstappen opens up on radio exchange with engineer in Belgian GP after dominant recovery drive to 8th straight win
The latest in that enviable run came in Belgium over the weekend, with Verstappen recovering from a pre-race gearbox penalty to rise from sixth to victory, while Perez put recent struggles behind him to come home second and mark his best result since Miami seven races ago.
Giving his initial reaction to the race, Perez said: "I mean, it's a massive difference, that sort of race, you know. You are just getting through overheating tyres, managing tyres and so on, so that worked a lot better today.
"Overall, I think it's a great team result. I think once Max came through, with his pace on that second stint, it was all about bringing it home with a good result for the team.
"We were looking after the car at that point, making sure that we didn't take too much out of it. That was pretty much the whole race."
READ MORE: 'It's been a positive weekend' – Leclerc pleased with podium in Belgium but says Ferrari still have 'a lot of work to do'
As for Verstappen's performances from the Bahrain opener to Belgium on Sunday, he continued: "There's nothing to be taken away from Max, certainly. He did a tremendous a race, and he's done a tremendous season.
"But the gap looked bigger today, because we had to make sure we brought it home once the result was settled.