Pirelli explain 'Zandvoort special' tyre tests in Barcelona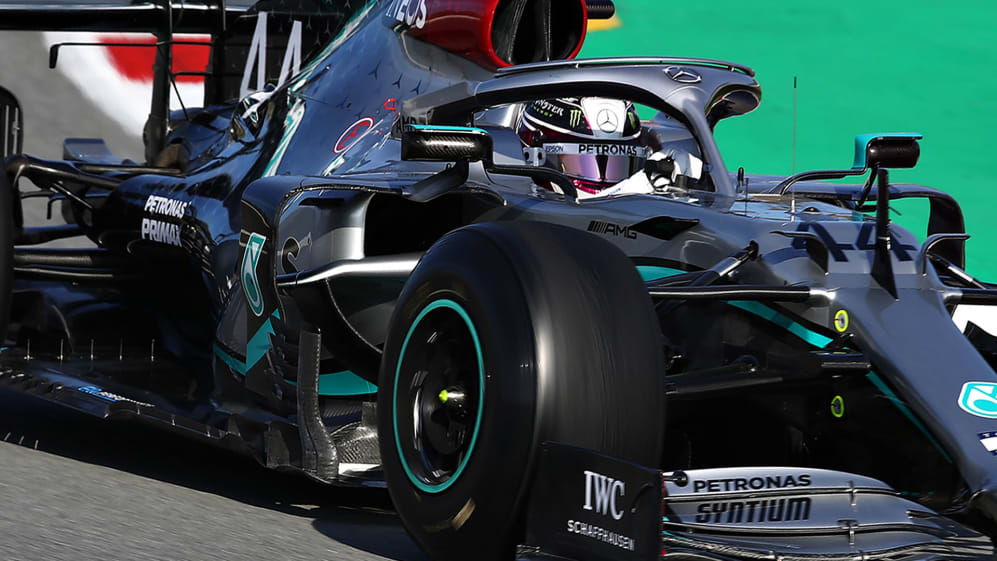 As Week 2 of 2020 pre-season began at the Circuit the Barcelona-Catalunya on Wednesday, several drivers were spotted out on track sporting unmarked tyres – with Pirelli confirming that they were experimenting with a new rubber construction ahead of the return of this year's Dutch Grand Prix.
With the Dutch race – taking place at the iconic Zandvoort track, where F1 last raced in 1985 – featuring banked corners, Pirelli decided to use pre-season testing in Barcelona to try out a new construction of front C2 tyres, with both Mercedes' Lewis Hamilton and Ferrari's Sebastian Vettel among those giving the black-walled prototype rubber an outing on the first morning of Week 2.
LIVE TIMING – full coverage of Formula 1 Pre-Season Testing 2020
"This prototype has been designed with a slightly different construction as we are still analysing data coming from Zandvoort," said Pirelli's Head of F1 and Car Racing, Mario Isola.
"We made some analysis on the banking and the plan is to use these tyres with a slightly higher pressure. In preparation for that, and as we are not fully aware of everything – we don't have final data on the circuit, on Tarmac roughness and so on – the idea is also to test a slightly different construction here [in Barcelona].
"Just the front tyres are different," he added. "It's working in a slightly different way, [and is] more resistant, in terms of integrity."
WATCH: 'It's a beautiful track' – The drivers on racing at Zandvoort
Isola was keen to state, however, that Pirelli weren't reacting to any concerns about how well the current compounds would hold up around Zandvoort.
"It was discussed with the FIA and agreed with the FIA," he said. "I do not want to hear comments of 'panic'. There is no panic. There is nothing. If you have any questions, it's better to clarify. It is part of a serious and professional process where we need to be ready.
"I'm sure finally we will go with normal tyres, with upper grade prescriptions [i.e. harder compounds] but we prefer also to test the drivability of different constructions, and we have the opportunity here in Barcelona."
Each team has veen given two sets of the new compound, in addition to their normal complement of testing tyres.