Feature
POWER RANKINGS: Has Verstappen held the top spot after his difficult Belgian weekend?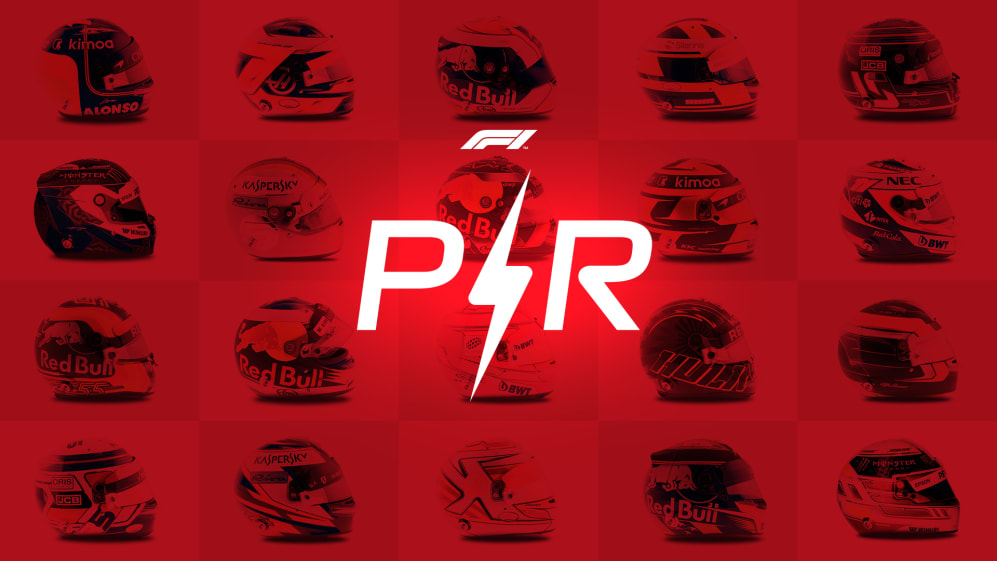 Charles Leclerc secured is maiden Formula 1 victory in tragic circumstances at the Belgian Grand Prix, putting in a mesmeric performance to become the sport's 108th different winner. But who impressed our judges most over the weekend? Their scores are in…
HOW IT WORKS
Our five-judge panel assesses each driver after every Grand Prix and scores them out of 10 according to their performance across the weekend – taking machinery out of the equation

Our experts' scores are then combined to produce a race score. As the season progresses, these race scores are then averaged to produce a ranking which reflects driver performance

So Verstappen does retain the top spot post-Spa – but having scored 40 or higher throughout the season, the judges clearly took a dim view of his Belgian Grand Prix weekend, in particular his first corner smash with Kimi Raikkonen that heavily compromised the Finn's race and brought Verstappen's own one to an end, marking the first time in 21 races that he's finished a Grand Prix outside the top five. A rare blip to the Dutchman's form that he'll be looking to put right in Italy.
A strange weekend from Hamilton (wobbly was the phrase he used), the five-time champion crashing his car bizarrely in FP3 and then failing to get within three-quarters of a second of Charles Leclerc in qualifying. In the race, though, he was magnificent, overhauling Sebastian Vettel before initiating a fantastic pursuit of Leclerc. Had the Belgian Grand Prix been 45 laps long rather than 44, you get the feeling Ferrari could still be waiting for their first win of 2019 – and Hamilton celebrating his ninth.

It was hard to judge Carlos Sainz's race, given that he retired with a power unit failure on Lap 1. Up till then, however, it hadn't been the most convincing performance of the season from the Spaniard, who only once made the top 10 during practice. He duly receives his lowest score of the campaign thus far – but not enough to demote him from his third place in the standings.

The second-highest scorer in Belgium, you had to feel for Lando Norris, who'd decisively cut through the chaos at the start of the race to claim, and then convincingly hold onto, fifth place for 43 laps. That he ended up being classified 11th after creeping over the line to start Lap 44, with his power unit having failed on him, was cruel indeed – and the judges responded in kind, recognising Norris's efforts with a 47 – his joint-highest score of the year – and helping him solidify his fourth place in the Power Rankings.


A fantastic Red Bull debut for Alex Albon who, we're sorry to say, rather showed Pierre Gasly how it's done, scything through the field in the second RB15 to climb from P17 to P5 by the race end. Out of the car, meanwhile, he was his usual shy-but-assured self, seemingly undaunted by the change of scenery. Impressive stuff, and the performance means he holds onto sixth place in the rankings.

Our first mover of the week – and unfortunately for Valtteri Bottas, it was in a downward direction. In truth, Bottas's record at Spa has never been amazing, and he spent the majority of the weekend looking very much the second-best of the two Mercedes drivers, although he did at least grab the final podium spot. That sees him slide from sixth to seventh in this week's top 10.

While Bottas was falling, Daniil Kvyat was climbing, the Russian springing from 10th to eighth this week, having steered his Toro Rosso STR14 to an excellent seventh place at Spa, having started second-to-last. The Russian has now scored three times in the last four races (including that German Grand Prix podium), meaning he's leapfrogged over Kimi Raikkonen for eighth in the drivers' championship – and repeated the trick in Power Rankings too!

Having started the Belgian Grand Prix in sixth – his second top-six start in three races – Kimi Raikkonen was understandably hacked off by his first-lap contact with Verstappen, which denied him a chance to really compete at his favourite Grand Prix venue. Tenaciously held on in there to come home 16th, but as he admitted himself afterwards, it was "nearly pointless" for him to stay out there. The poor result sees Kimi fall from eighth to ninth.

After the promise of Hungary and his inspired qualifying performance there, the Belgium weekend was as difficult for Russell and Williams as they'd both expected it to be. Nevertheless, Russell did the best he could, demonstrating some decent pace throughout the race to come home 15th, and maintain his 100% finishing record in 2019. That's something at least, but the rise of Kvyat in the Power Rankings sees Russell fall down to 10th.
Dropping out and on the bubble
No drop-outs this week, while Sebastian Vettel is the only driver who you could properly call 'on the bubble', the German just 0.4 points behind Russell in 11th place, and 1.6 clear of next-highest driver, Racing Point's Sergio Perez.