Russell hails Hungary 'best weekend of the year' after 'disaster' of Germany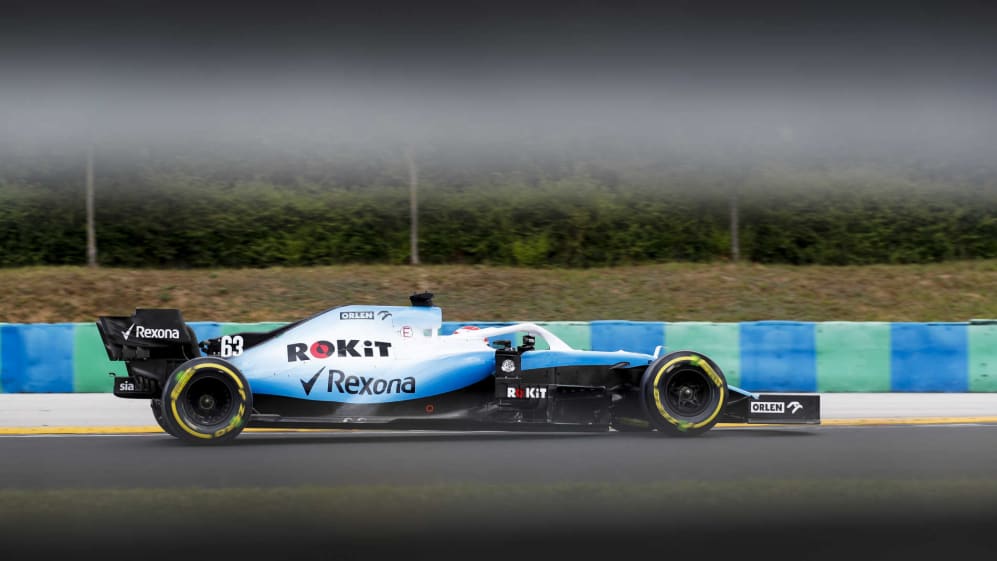 Back-to-back tests of Williams' upgrade parts have yielded two completely contrasting Grands Prix for George Russell, one of the stars of the show in Hungary. He called the Budapest weekend the pinnacle of his rookie season so far, and said that there's more to come if Williams "continue at this rate".
The head-to-head battle at Williams is tilted firmly in Russell's favour, although Robert Kubica took the team's first point in Germany after the Alfa Romeos were penalised. But Russell was thoroughly disappointed with the outcome at the Hockenheimring, where he finished 11th after six drivers retired. As for Hungary, he was elated.
"Definitely the best weekend of the year," he said after the race. "Last weekend was an absolute disaster; this weekend was very positive. We need to see if this weekend was a one-off or not.
"Yesterday [when Russell qualified 16th ahead of both Racing Points and Renault's Daniel Ricciardo] exceeded all expectations and exceeded the reality. We absolutely maximised our single lap whereas the other teams made some errors. You saw the mess with Perez and Ricciardo."
Russell went on to finish 16th, ahead of former Williams driver Lance Stroll, Alfa Romeo's Antonio Giovinazzi and team mate Kubica.
"I think today was more of the reality," he explained. "We made a step but we're still quite far from the rest. But if we continue at this rate, and we should be able to continue at this rate, we should be in the mix more often."
READ MORE: The upgrade that could turn Williams' season around
The 19-year-old was alluding to Williams' new-found pace with a significant upgrade package brought for Germany, where the team sought to solve a particular problem hurting a number of teams on the grid. What problem? "Tyres, all tyres. They're a nightmare," replied Russell.
Russell's not on cloud nine just yet after that Hungary performance, and still very realistic concerning Williams' chances – even if he managed to take the fight to the midfield for the first time this season.
"It was fun and nice to be battling with other cars, making two overtakes for 14th, I think it was. It was fun, I didn't really know what it was like to be battling in the midfield, but I think today was back to reality.
"We definitely closed the gap, but we still the slowest car. It is the reality. If it was another circuit, everybody would have just overtaken us and pulled away."
It's looking unlikely that Williams will climb from the bottom of the constructors' standings, but the summer break could yield big results for the team as they work to rescue their worst season yet.