Feature
POWER RANKINGS: The end-of-season top 10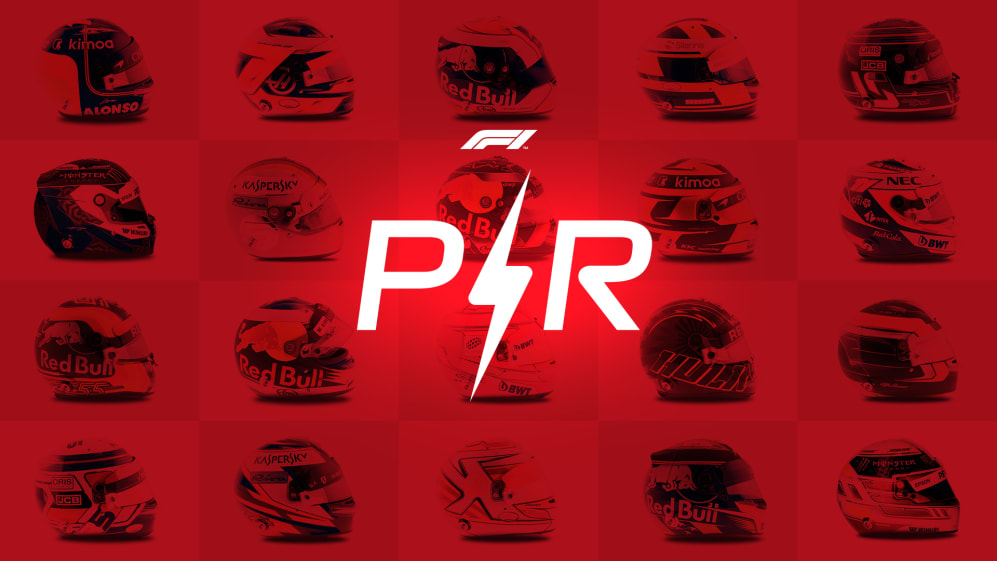 To bring you Power Rankings this year, our team of experts assessed each driver after every Grand Prix and scored them according to their performance across the weekend. Those scores were combined to create an overall ranking that reflected driver form, taking only the three most recent races into account. But, with the 2018 F1 season now over, we've combined the scores from all 21 races to create this special end-of-season ranking. Here's who made the top 10...
1 – Lewis Hamilton
Championship position: 1st
Highest 2018 Power Ranking: 1st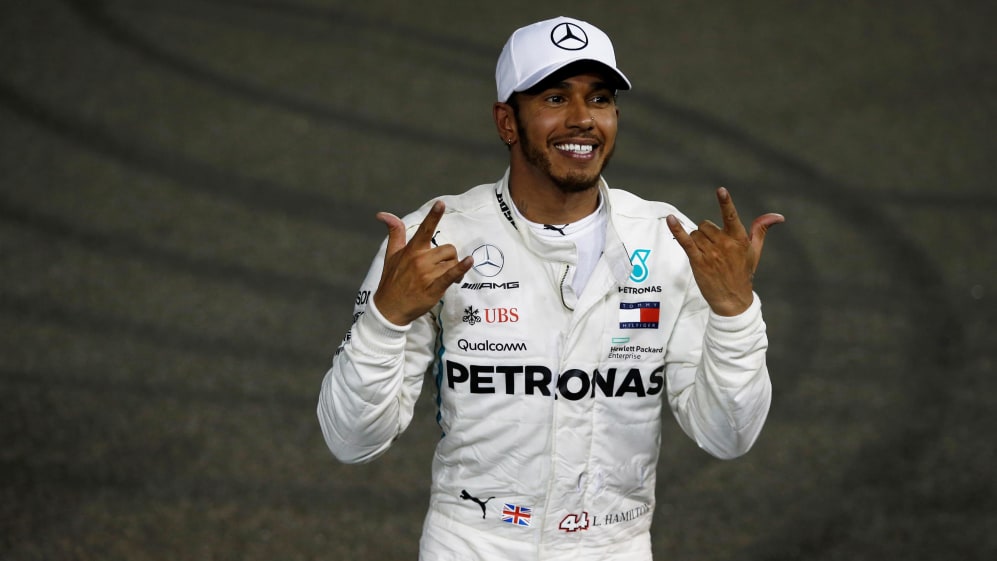 In the end, Lewis Hamilton was the runaway winner of both the championship and the inaugural F1 Power Rankings. But, as with the championship itself, it was very much his performances in the second half of the season that cemented his position at the top of the table. There were feelings that early on in the season he had failed to extract as much from the W09 as his team mate, but when things clicked, Hamilton was able to find new heights of performance. He was absolutely mighty up to the United States Grand Prix, and although overtaken in pure performance terms by the coming man Max Verstappen over the final races in the opinions of our panel, Hamilton's cumulative score for the season sees him easily crowned the form man of the year as a whole, with a 10 percent advantage over his nearest rival.
2 – Max Verstappen
Championship position: 4th
Highest 2018 Power Ranking: 1st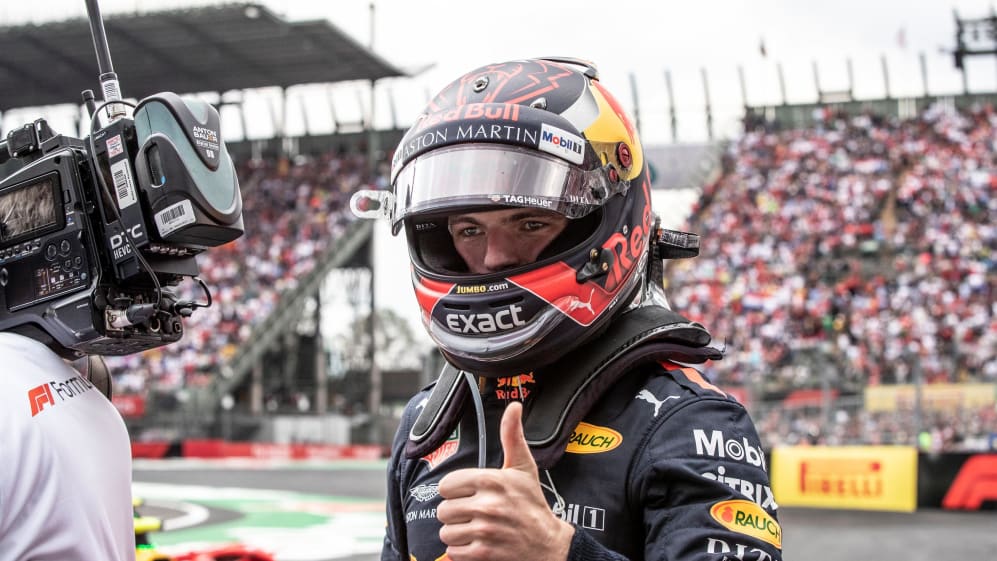 The panel was hard on Verstappen at the beginning of the season as his errors compounded. The early races saw a string of mistakes as he bounced from one disaster to the next. But Monaco was a turning point. As he watched his team mate take pole position and the race win, something in Max changed. And although he wouldn't admit it at the time, by the season's end the Dutchman 'fessed up that he'd 'wanted a result too much' in the early part of the year. The man who showed up from Canada onwards was a different creature. A more mature, complete, determined racer, he still showed flashes of schoolboy short-sightedness, but for the most part demonstrated what an outstanding racer and prospect he is. When the final flag waved he was the form driver, at the end of one of the most important and educational years of his racing career.
3 – Sebastian Vettel
Championship position: 2nd
Highest 2018 Power Ranking: 1st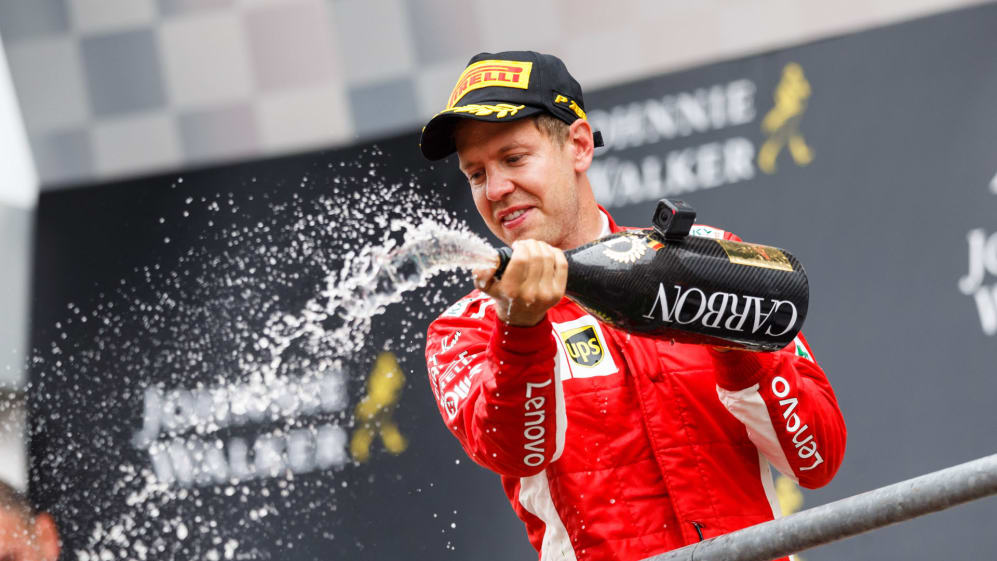 Sebastian Vettel had moments of utter brilliance in 2018. But then came the points where it all became too much and his season came unstuck. The version of Vettel that arrived for the second half of the season was but a shadow of the brilliant and inspirational leader who had established himself and his team as the target operation of the first part of the year. Even the German himself admits now he was far from the top of his game in 2018, but that's a reflection more of how his performance and form dipped at the end than how exquisite it was at the start.
4 – Daniel Ricciardo
Championship position: 6th
Highest 2018 Power Ranking: 2nd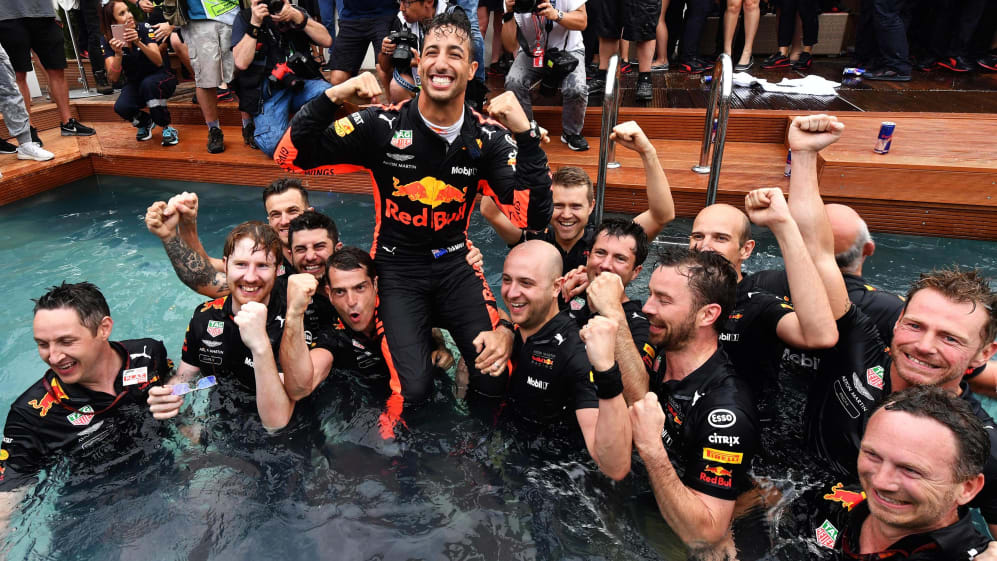 Daniel Ricciardo's season was one of bitter misfortune. A record number of DNFs for the year meant that his potential was never quite realised, but his form guide as per the scores amassed in the Power Rankings reflects his consistently high rating from the judging panel. His season was very much one of three parts, however. Incredible at the start and up to his crowning glory in Monaco, his form dropped substantially after he left the Principality, the pressure of a high-performing team mate and the question marks over his future appearing to have a marked effect on his performances. The final part of the year, once his future was determined, saw him back to his best. His final flurry was impeccable, even if the reliability of his equipment was not.
5 – Charles Leclerc
Championship position: 13th
Highest 2018 Power Ranking: 2nd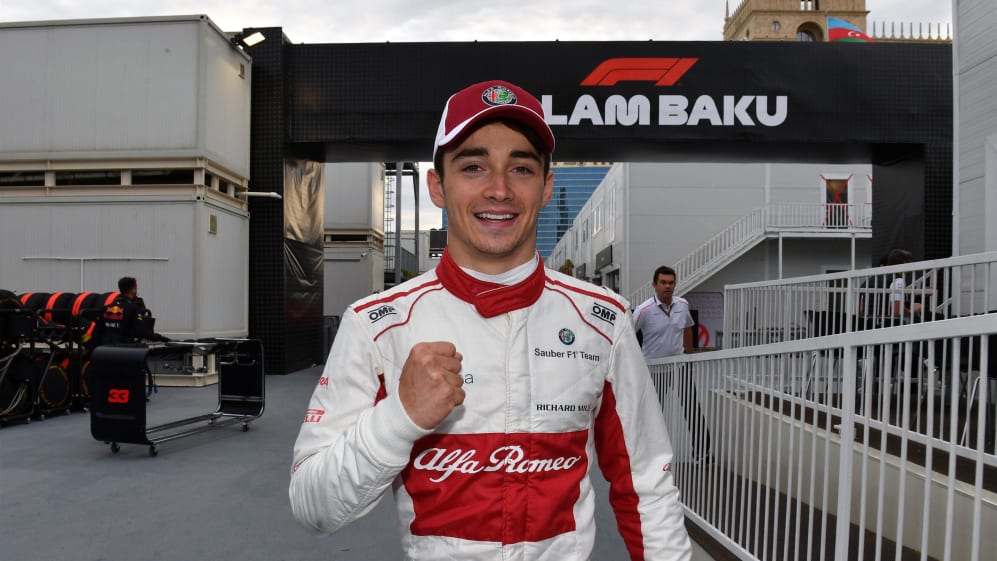 He was, without question, one of the stories of the season. Of any season. But it hadn't started out as gloriously as it ended. Yes he was impressive from the off, but he also struggled to adapt to Formula 1 machinery and admitted that he had spent his early races trying to force his car to his style. When he accepted it was him that needed to adapt, the results came. And how they came. It was in Baku that he made the realisation of his need to change, and it was there that he romped home in sixth. After that, it all flowed. He continually learnt, grew and impressed. His performance over the course of the season was undeniable, and eventually his route to Ferrari was secured. After one of the most remarkable rookie seasons in recent years, his first race win seems only a matter of time.
6 – Kimi Raikkonen
Championship position: 3rd
Highest 2018 Power Ranking: 3rd
While his results often didn't show it, Kimi Raikkonen had arguably the strongest season of his second stint at Ferrari in 2018. While he wasn't always afforded the opportunities to make his outright pace pay off, he was, more often than not, a genuine threat. He'd taken flak in the early part of the year for pushing just that touch too hard in qualifying and making a mistake in Q3 that cost him not only pole, but often pushed him off the front row entirely. Yet when team mate Vettel went off the boil, it was Raikkonen who stepped up and discovered the form that saw him lead the Scuderia's charge and position himself back on the top step of the podium. If anything, news of his departure from Ferrari seemed to unlock an even greater level from the Finn, leading many to believe Sauber will be getting a brilliantly potent racer next year.
7 – Valtteri Bottas
Championship position: 5th
Highest 2018 Power Ranking: 1st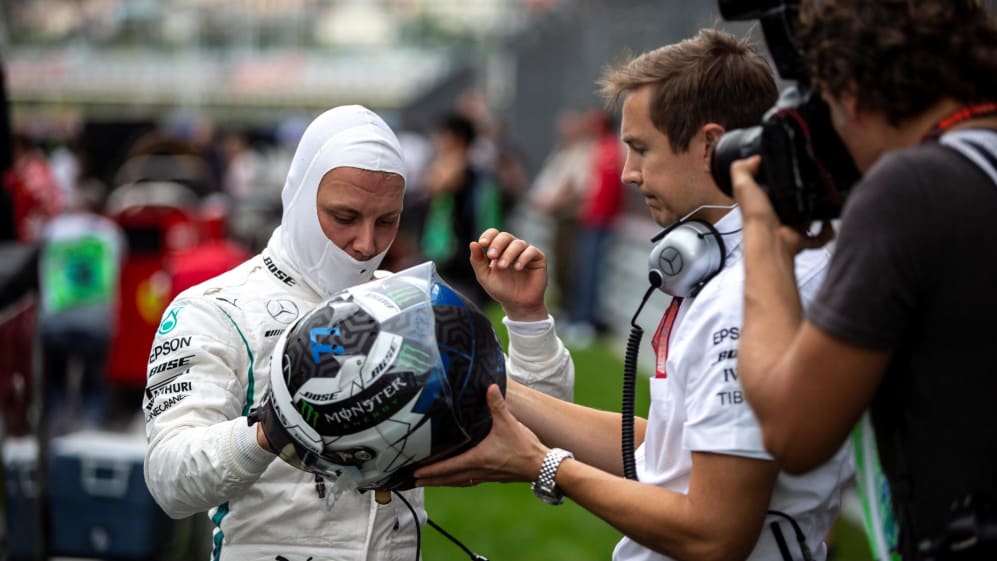 What might have been for Valtteri Bottas. Had the chips fallen just a touch differently, the Finn could have led the championship heading into the European phase of the season. What might that have done for his confidence, his racecraft and ultimately his form? Ironically, perhaps his two strongest performances of the year were the two that left him the most bereft. Baku should have been his win, only for a late puncture to ruin his hopes. And in Russia, he was peerless. But Sochi was to be the last real glimpse of Valtteri the fighter. After such an impeccable weekend, he was ordered by Mercedes to hand the lead to team mate Hamilton, and he seemingly never recovered from that setback.
8 – Fernando Alonso
Championship position: 11th
Highest 2018 Power Ranking: 2nd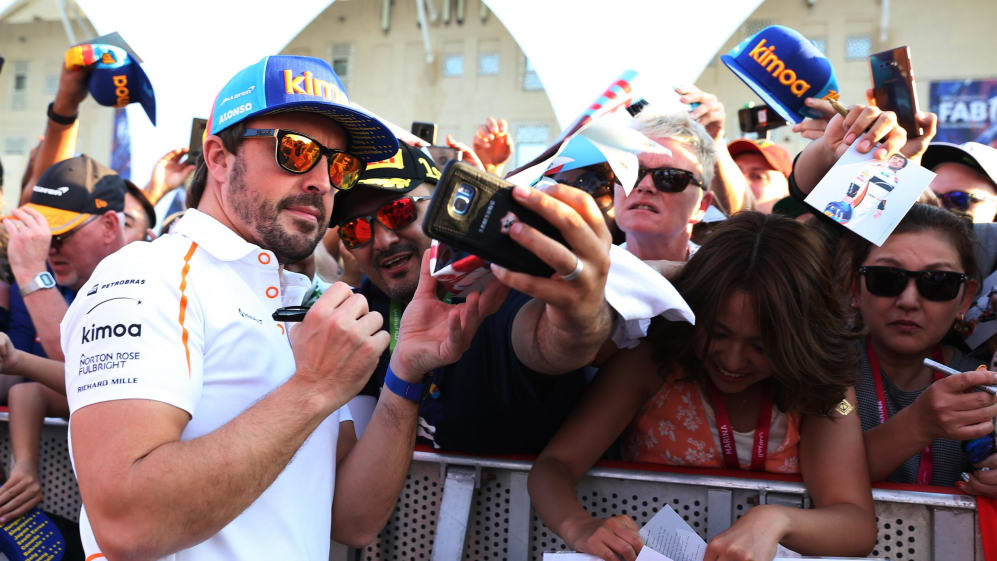 Fernando Alonso's place on this list was cemented in the early races of the season when he placed his McLaren in points-scoring positions which seemed out of his team's reach. He was dogged and determined and everything that we know him to be, and gave us a glimpse once again of the racer who perhaps should have been fighting for titles rather than points in his final years in the sport. Eventually, time was called and pastures new sought. At his best, Alonso was still one of the finest racers in Formula 1. His form over the season remains evidence of what might have been.
9 – Sergio Perez
Championship position: 8th
Highest 2018 Power Ranking: 3rd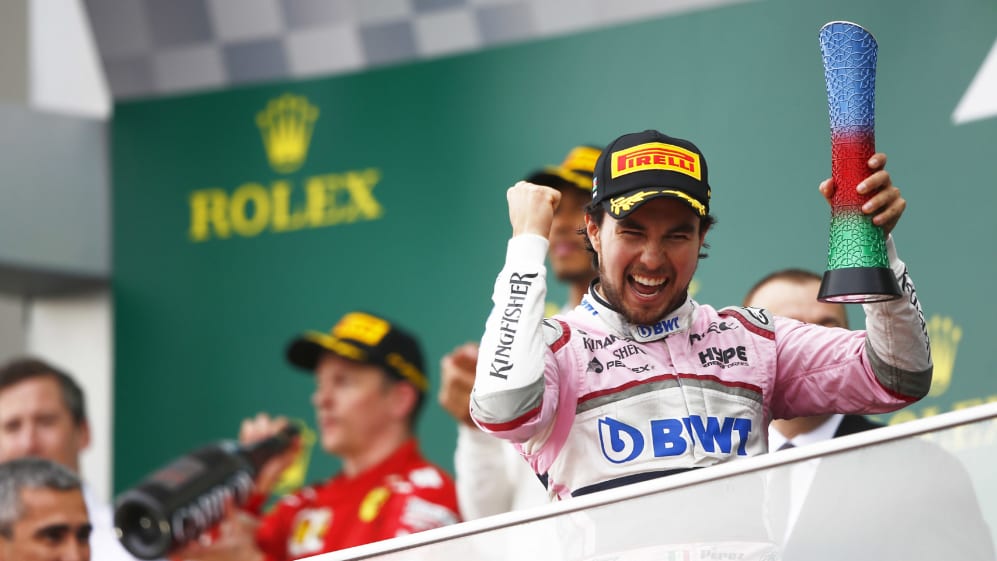 Whenever the stars align to allow a racer not of a top three team onto the podium, you could pretty much bet your house on that driver being Sergio Perez. And so it was that in 2018, the plaudit should fall on his shoulders once again. Perez has had one of his most mature and important seasons in Formula 1, but he was far from perfect. He suffered on more than one occasion in the marking structure of Power Rankings due to controversial, on-track clashes, but such was the quality of his form over the remainder of the races that he finds himself firmly in the top 10 at season's end.
10 – Carlos Sainz
Championship position: 10th
Highest 2018 Power Ranking: 5th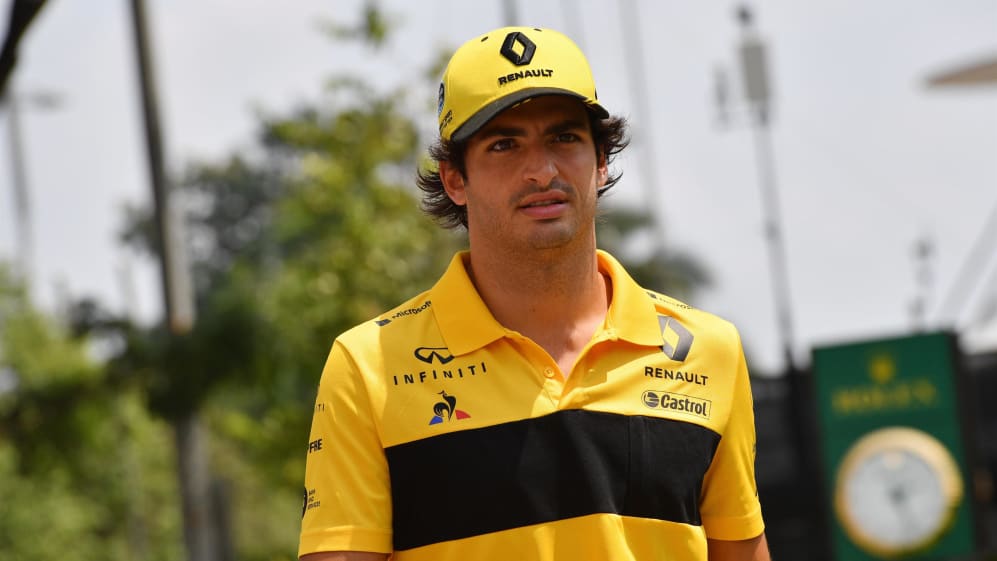 While Nico Hulkenberg may have outscored him, Carlos Sainz proved to be the most impressive Renault driver in 2018 according to the amassed scores of our panel. He was a more consistent points scorer than his team mate, but that doesn't tell the full story of either Hulkenberg's retirement record or, indeed, of Sainz's ability to overcome and implement alternate strategies. Abu Dhabi was a fine example of how Sainz was able to turn the seemingly impossible into the gloriously achievable. He has a solid work ethic and is much liked within his teams, factors which weighed heavily when McLaren came calling for his services. His form over the season once again pitched him as one of the hottest properties in the sport, albeit one now with an almighty job ahead of him in Woking - a job that even his boyhood hero Alonso found insurmountable.