Racing Point 'have all the evidence to prove our car's legal', says Stroll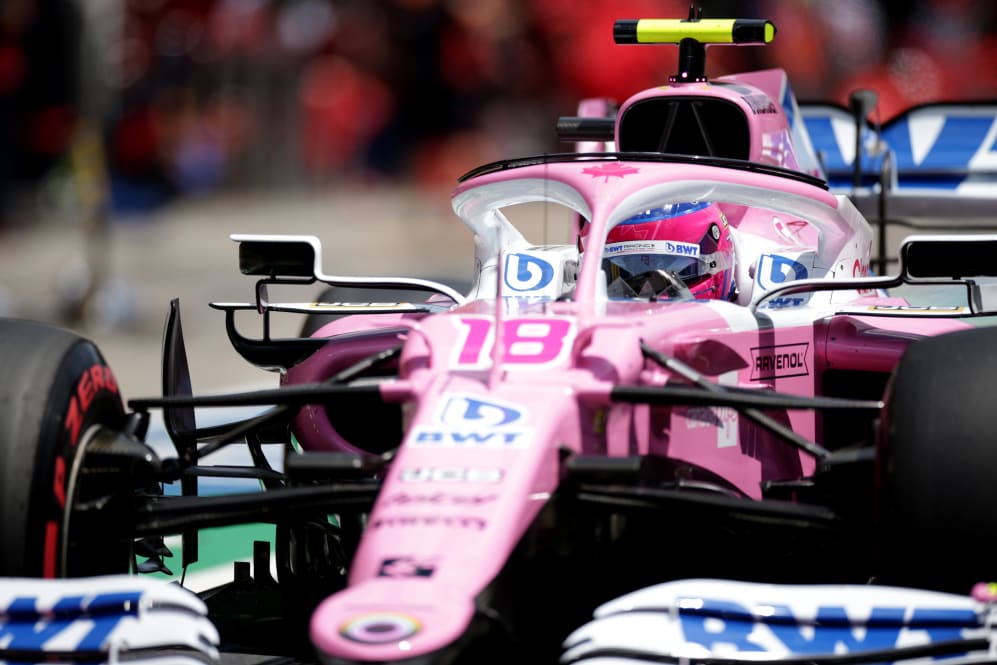 After Renault launched a protest against the Racing Point RP20 in the aftermath of last weekend's Styrian Grand Prix, both Lance Stroll and Sergio Perez have come out strongly in defence of their 2020 challenger's legality.
Racing Point's controversial 'pink Mercedes' has already caused plenty of grumbling in the midfield so far this year, given its resemblance to last year's Mercedes W10. But Renault became the first team to formally protest it last Sunday, with the protest quickly deemed admissible by the stewards, who ordered front and rear brake ducts from the RP20 to be impounded – while calling on Mercedes to provide the equivalent parts from the W10 for comparison.
TECH TUESDAY: Under the skin of Renault's protest of Racing Point's RP20
But speaking on Thursday in Hungary, Lance Stroll hit back at the protest, saying he was confident the team's defence of the car would stand up.
"We've got all the evidence to prove that our car's legal," said Stroll. "It's all part of the F1 circus, I guess, but the good thing is, from everything I've heard, we can prove that we're legal.
"It's disappointing that we have to see that protest and all that drama early in the season," he added. "However, I'm 100% confident that our car is legal and that our guys will take care of it… I'm pretty positive from everything I've heard."
READ MORE: Renault's protest 'misconceived and poorly informed' insist Racing Point
Stroll's team mate Sergio Perez went as far as to admit the similarity in the design of the RP20 with last year's Mercedes – but also added his belief that the car was "100% legal".
"First of all I want to give massive credit to all the factory, all the people working back home, trackside as well," said Perez. "They've done a tremendous job and I totally believe our car is 100% legal.
"We cannot hide away that it looks very similar to the Mercedes car," he added, "but the most important thing for me is that we don't take any credit from the boys that they have done a tremendous job back in the factory… We've done extremely well with minimum resources, and it was the logical step of the team that its [performance is] going to go up."
READ MORE: Sebastian Vettel to Racing Point - what's rumour and what's reality?
Both Racing Point and Renault will now have to wait for the FIA's technical department to complete their investigation into the legality of the car, which is set to centre around Appendix 6 in the Sporting Regulations, which concerns teams' use of 'Listed Parts' – with Stroll going on to emphasise the word "constructed" while praising his team's hard work in creating the RP20.
"Andrew Green [Racing Point Technical Director] and everyone back at the factory's done a great job in constructing this car, and no one can take that away from us," said Stroll. "It's natural that there will be some protesting going on and some bad ideas about how we've constructed this car, but honestly the guys back at the factory have just done a great job and that's how it is."
READ MORE: Perez reveals he's had an approach from a rival team amid Vettel to Racing Point rumours