Feature
Sebastian Vettel to Racing Point - what's rumour and what's reality?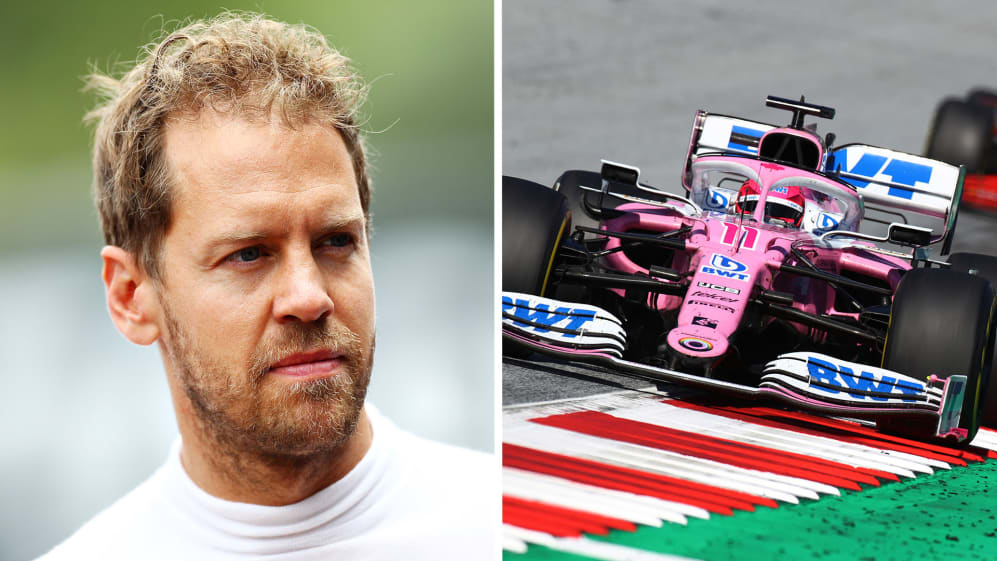 A four-time world champion is on the market – and Racing Point have emerged as the number one landing spot for Sebastian Vettel's services for 2021. But with two drivers already under contract, and only two seats available, how is such a move possible?
Does Vettel want to stay in Formula 1?
Yes – if the project is right. Vettel was surprised when Mattia Binotto picked up the phone and told him he was no longer part of their plans. There was no contract offer, just the news that they would be pursuing another driver to fill his seat.
It hit the German for six and has meant he's had a lot of thinking to do – and quickly – to get his ducks in a row for next season. Vettel was on Renault's shortlist, but he didn't wish to pursue that angle, and McLaren didn't pursue him.
He'd love a move to Mercedes, but that looks impossible. A move back to Red Bull is also highly unlikely too (unless owner Dietrich Mateschitz issues a diktat). That leaves Racing Point as the best option on the grid, even if they already have Sergio Perez and Lance Stroll signed up.
READ MORE: Vettel's future and 5 more talking points ahead of the Hungarian GP
Do Racing Point want to sign Vettel?
Racing Point's party line is that while they are flattered to be associated with a high profile driver such as Vettel, they have two drivers on a long-term deals.
However, Team Principal Otmar Szafnauer has been very careful with his choice of words. Not once has he denied Racing Point are speaking to Vettel nor said they don't want the German.
Germany's Bild newspaper reported there have been talks, and this is believed to be the case.
The stakes are increasing next season for the Silverstone-based team, as they'll have the Aston Martin name above the door. And with it comes big expectations.
READ MORE: Otmar Szafnauer on Racing Point's 'pink Mercedes' philosophy and Aston Martin's bold targets
Szafnauer has already said he wants to be racing for wins within three years. There is no doubt that Vettel would be a huge asset in achieving that goal.
Signing a four-time world champion would be a huge statement of intent for owner Lawrence Stroll to prove to investors and would-be sponsors that this team is serious. In many ways, it's a no brainer.
Why would Racing Point work for Vettel?
The German is only 33 years old so he could comfortably stick around for at least seven more years if he wanted to – his friend and former team mate Kimi Raikkonen will be 41 at the end of this campaign.
That means a long-term project like Aston Martin Racing could work for him. He's hungry for more success and determined to prove he's still capable of champion-worthy performances.
Racing Point have shown this year that they are a team going places. The RP20 has many similarities to last year's winning Mercedes, so it should be no surprise that the car has serious pace - it won't be lost on Vettel that it's currently showing his Ferrari a clean pair of heels.
That's what Vettel wants: a car to challenge, and with the regulations relatively set for next year, that performance will almost certainly carry over into next year. Plus he has said he knows people who work at the team, which would ease a transition. It's also no secret that Racing Point and Mercedes have a very close relationship, too, given the former uses the Silver Arrows' engine and gearbox among other parts.
Perform well at Racing Point/Aston Martin, and who knows, maybe a drive at the Mercedes works team could become a possibility in the future. And even if not, Racing Point are the sort of team that could thrive in F1's new rules era in 2022.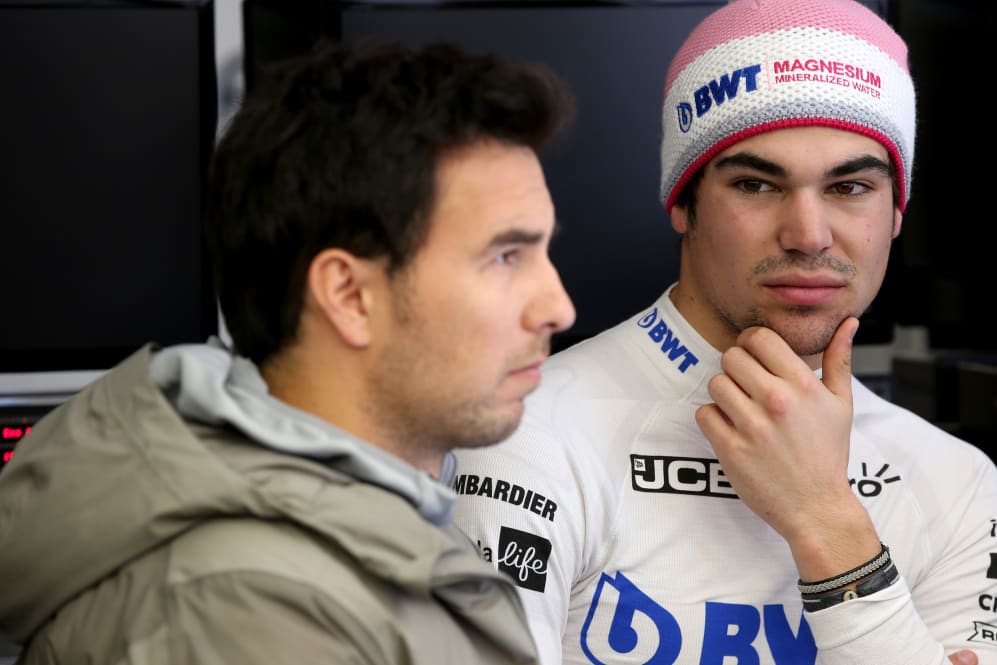 But what about Lance Stroll and Sergio Perez?
If Racing Point made the decision to break the contract of one of their drivers based on pure performance, it's an easy call - they would retain Sergio Perez - a polished midfield performer with a proven podium record - and let Stroll go.
The difficulty, of course, is that Stroll is the son of the owner - he's a big part of why Stroll Snr is involved in F1 in the first place, and him owning a team ensures his son has a seat.
So ditching the junior half of the pairing is highly unlikely. That said, Stroll is a very successful businessman – and he's achieved his impressive wealth through shrewd business decisions, taking the personal side out of it.
He might feel that bringing Vettel in alongside Perez would create a formidable line-up and he could place Stroll elsewhere, with financial support, in the interim to see how it works out.
For Perez, it'll mean one of the most impressive drivers on the grid – who is driving at an extremely high level – is out of a drive. In such a scenario, my sources suggest he'd land at Haas, where he has previously held talks about a drive, should he need a seat.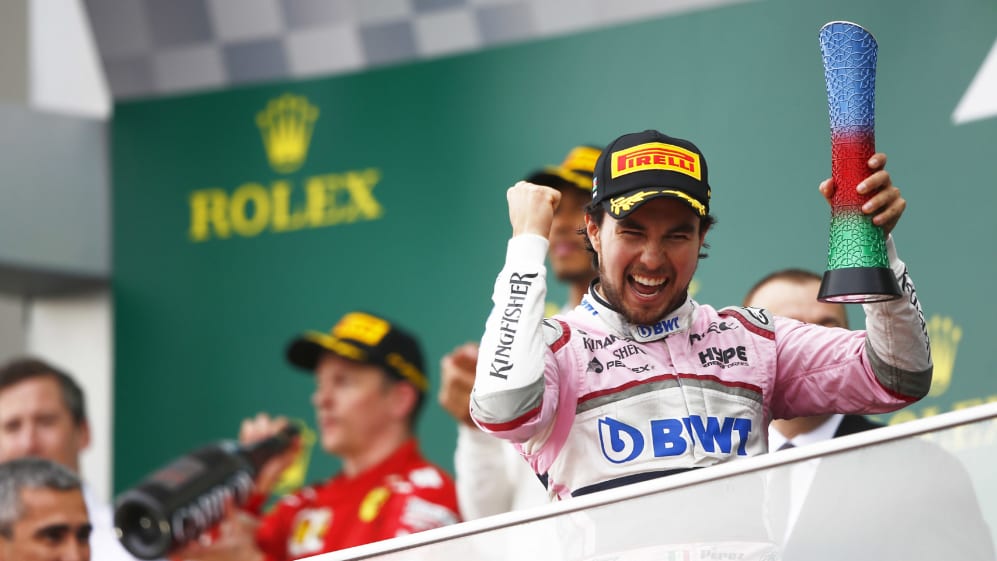 The reality, though, is that it is Perez who is more likely to be moved on, even after the key part he played in saving the team prior to Stroll's takeover. Given the Mexican is contracted until 2022 such a move would likely require some intense discussions and significant financial compensation, not to mention the team will lose substantial backing from Perez's suite of sponsors.
But Stroll may well consider that a price worth paying to have a star driver in the car for the launch of Aston Martin Racing.
When will we know more?
Your guess is as good as mine. The noise and rumours around the move are gathering pace - and there is definitely movement behind the scenes.
Much will depend on how quickly Vettel makes up his own mind, and how convincing Racing Point and Stroll Snr are in their pitch to the German.
Watch this space.